There Are No More All-Male FTSE Boards
The number of female directors at FTSE companies has risen 50% over five years, but those in top leadership positions remain rare.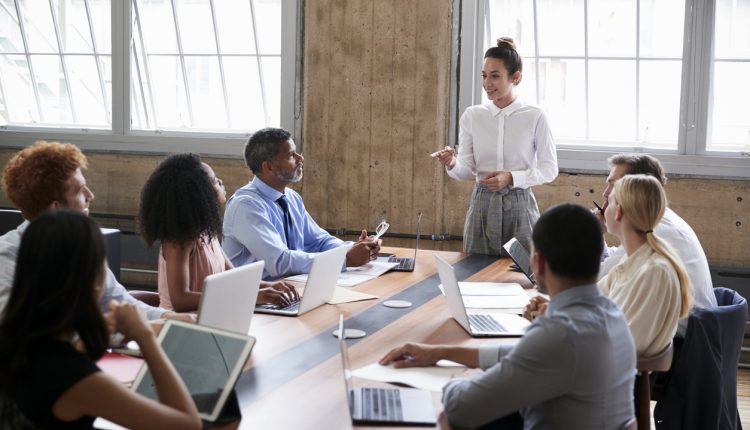 The number of female directors at FTSE 100 firms has risen by 50% in the last five years, according to the final report of the government-backed Hampton-Alexander review.
The review launched in 2016 and aimed to encourage UK-listed companies to promote more women to their boards and senior leadership positions. Its final report showed that more than a third of roles in the boardrooms of the UK's top 350 companies are now held by women.
As a consequence, the number of all-male FTSE 350 boards has fallen from 15 in 2015 to zero in 2021. The number of "one and done" boards – where only one board member is female – has fallen from 116 to 16 over the same period.
However, the review fell short of its second goal of achieving 33% representation of women in FTSE 350 leadership roles – positions on an executive committee or reporting directly to the executive committee. The proportion of women in these roles reached 29.4%, up from 28.2% a year earlier.
Several firms were found to have exceeded gender equality targets, including Guinness and Smirnoff manufacturer Diageo and water utility company Sevvern Trent. Both companies have more women represented on their board than men, with 60% female representation at Diageo and 55.6% at Severn Trent, a first for the FTSE 100 index.
Sir Philip Hampton, who chaired the review, hailed the "excellent progress for women leaders in business" seen over the last decade, but warned that businesses must continue to recruit and promote women to top leadership roles "to sustain the changes made."
Denise Wilson, chief executive of the review, echoed Hampton's assessment. "It is now for business to fully utilise a talent pool of educated, experienced women, to their own benefit and that of the UK economy," she said.