Deliveroo Targets £8.8 Billion Valuation in London IPO
The online food delivery firm is poised for London's biggest stock market flotation for almost a decade.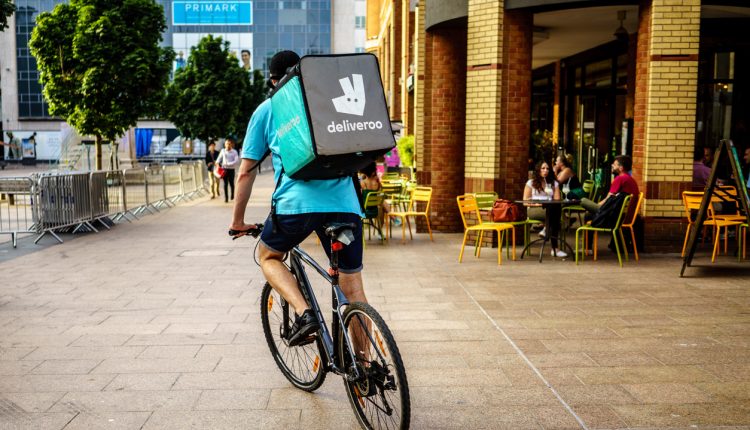 Deliveroo is targeting a market cap of between £7.6 billion and £8.8 billion for its upcoming IPO, putting it on course to be London's biggest stock market flotation since Glencore almost ten years ago.
The food delivery company revealed on Monday that it had set a price range for its IPO of between £3.90 and £4.60 per share. The range reflects the likelihood of a large consumer appetite for shares in the London-based startup.
Last week, Deliveroo also confirmed that it would sell £1 billion in new shares as part of its offering.
"We are proud to be listing in London, the city where Deliveroo started," said Will Shu, founder and CEO of Deliveroo.
"Becoming a public company will enable us to continue to invest in innovation, developing new tech tools to support restaurants and grocers, providing riders with more work and extending choice for consumers, bringing them the food they love from more restaurants than ever before."
The company plans to raise £1 billion from its stock market flotation, and to create a £16 million "thank you" fund to give payments of £200, £500, £1,000 or £10,000 to delivery riders who have worked with them for at least one year and completed 2,000 orders receiving £200. The company has said that the average payment per eligible rider will be £440 and will calculated in reference to the number of orders individual riders have made.
Deliveroo, which is backed by Amazon, saw a boost in sales amid the COVID-19 pandemic. The total value of transactions processed on its platform leapt by 130% year-on-year in January for the UK and Ireland, and growth in its other markets rose 112%.
The startup's IPO date is expected to come in early April.