The Founder-Led Boom: How to Launch a Business During a Pandemic
To some, launching a new business venture whilst in the midst of a global pandemic may seem like madness. But to others, it has been the perfect opportunity to break away and start something fresh and innovative.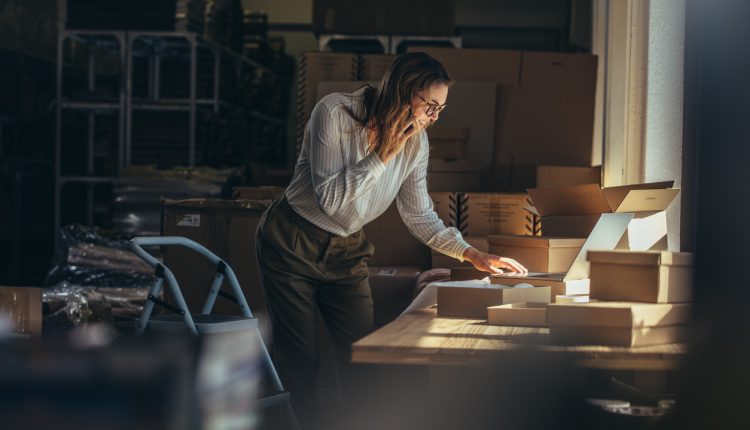 Stuart Lang, Founder & Creative Director of We Launch, explains why and how a successful business venture can be launched in the COVID era.
Close to half a million new businesses were established during the first lockdown between March and September 2020, with September recording close to 30,000 – the highest for a single month in 13 years.
Unencumbered by internal politics, and freed from a traditional way of doing things, new business owners are able to act quickly, in an agile and decisive way. No two people's circumstances are the same, and so the opportunities for all budding entrepreneurs vary. But there is opportunity nonetheless, and there are ways one can succeed with a new business in spite of the barriers a global pandemic can cause.
No matter the type of business being set up, or market new owners are entering, all most really need is a phone, an iPad and a drive to achieve in order to get a venture underway.
But where do you start, and what do you need to do to ensure your business hits the ground running and is able to stand the test of time? For many, these first months will be all about the brand – identifying what their business is, what's different about it, and why it can succeed.
Identify the brand
In the rush to launch, start driving sales, and to see an immediate return on investment, it is very easy to become so over-excited and eager about the business idea. The the biggest flaw in most new startups is the brand. A brand is so much more than a logo and a name, and treating it as such can be costly. And that is why this should be the first step of any new business.
In the rush to launch, start driving sales, and to see an immediate return on investment, it is very easy to become so over-excited and eager about the business idea.
The brand identity encapsulates everything that makes a new business special, unique, and the very reason it was launched in the first place. Identifying what the founders' story is, capturing the finer details and presenting this in a simple yet compelling way can help to keep a business on track when shaping its purpose and unique proposition.
Often, a new business can also be entirely or mostly self-funded and so budgets will naturally be tight. But by understanding how a brand can help a business grow quickly and secure additional funding, business owners will be able to prioritise this early on when allocating budgets. The brand is what should be the core focus from the get-go, and not an afterthought. It is what separates a business from its competition.
And while new business owners will already have an idea of the competition – as that would have been the reason many got started in the first place – an in-depth audit of the competitor landscape is incredibly important as well. This allows a business to analyse trends, highlight areas for opportunity, identify their USPs, enhance those across the brand, and engage with their target audience with something new and fresh.
The outcome of this audit should guide and define all areas of the brand. From what the logo looks like, the name, and the website, to the investor deck, assets and content. Each of these aspects are key to communicating a brand's message, and engaging with new customers with a brand image that is seamless, concise and consistent. And that consistency is key too. Ensuring creative content is coherent throughout the customer journey is vital to maximising how well an audience knows the brand, and should dictate how it is presented to them.
It is also important that we are open to being challenged and critiqued on our brand ideas. Often it is easy to become so embedded in getting a business up and running, an external perspective from brand experts can go a long way to building a solid product. Surrounded with the right team, a brand can be built through strong collaborations.
The brand is what should be the core focus from the get-go, and not an afterthought.
Seize the opportunity – quickly
It pays to be fast. When it comes to establishing a unique business, there is no time to wait around. A new business must be able to seize the opportunity quickly, or risk seeing what makes them unique brought to market by a competitor.
But to fully seize that opportunity, it is vital that all aspects of that brand are considered. Properly considered. Not glanced over. Not just pulling together a logo overnight on Fiverr with no thought about a brand's values, vision, USPs, audiences or competitors. The founders that place value on doing these things properly understand this, and are often the ones to succeed.
A desire to get the new business to market quickly doesn't necessarily need to see anything compromised on. Quite the opposite – because this new remote era has made the process of shaping a brand much more personal, and less complex. Things come together much easier – with everyone listening and trusting one another to deliver what they need to, to hit that desired launch date.
A great way to do this effectively is by establishing a proof of concept sprint. This approach allows a business to cut right to the chase, working in a personal, one-on-one manner with key stakeholders and experts to deliver upon the core components that will make a business what it is. In a COVID world this is something that is easily done, utilising platforms such as WhatsApp, Teams, Zoom and the broad array of communications tools currently available to anyone.
Doing it in a considered way from the outset will also mean that a brand won't have to be reinvented 12 or 24 months down the line – which could prove even more costly to the business in the long run.
A brand cannot be built overnight. But it can be built quickly when the right people and right type of thinking is engaged. Approach your business as if you know nothing – and build from there, from the brand purpose and proposition upwards. Consider the value of collaboration and complementary approaches. Talking. Listening. Hearing. Understanding.
The founders of the COVID era face a stern test, and not all will survive. But it will be exciting to watch on as many new businesses go on to blossom for years to come as a result of their quick-thinking and brand-first approach during the pandemic.