The 4 Up-and-Coming Female CEOs Right Now
Despite the tough year that 2020 was, it actually wasn't too bad for women in leadership, with 41 female CEOs now slated to be running Fortune 500 companies. And although this is not a very high number, it's certainly a new record which demonstrates that progress has been made – and that change is afoot!
At CEO Today, we're celebrating this year's International Women's Day with an article on the top four up-and-coming female CEOs right now. Read on to find out who they are!
Whitney Wolfe Herd
CEO & Founder of Bumble
Last month, Whitney Wolfe Herd, the founder & CEO of dating app Bumble, became the world's youngest self-made female billionaire and the youngest woman in the US to take a company public following the company's IPO. The 31-year-old, who was also one of the co-founders of Tinder, has an estimated net worth of $1.6 billion thanks to her 12% stake in her company.
Launched in Texas in 2014, with backing from Russian billionaire Andrey Andreev (the founder of European dating site Badoo), Bumble's goal was to provide a platform where women are expected to "make the first move". The company has had a stellar 12 months prior to the IPO, reporting $417 million in the first three quarters of 2020 – an increase from the $363 million they reported in 2019. Whitney's goal is to use the $2.2 billion Bumble raised to buy back shares from their pre-IPO owners, private equity firm Blackstone which owned 91% of the company before the IPO.
Wolfe Herd has led Bumble and Badoo since 2019 after Andreev sold his stakes in the two businesses to Blackstone. Combined, the two apps have 40 million customers, 2.4 million of which are paying users.
With a board consisting of 73% women and 50% women in leadership roles, Bumble certainly is an example of a company that does a lot to encourage female equality.
"There are incredible women out there, and we have really, really tried to empower women not only from our product standpoint but internally as well. And it is really important to walk the walk. So we've really prioritised gender diversity in our business," Wolfe Herd says.
Thanks to the impressive success of her company's IPO and her passion for diversity, the future is definitely looking bright for this record-setting female CEO!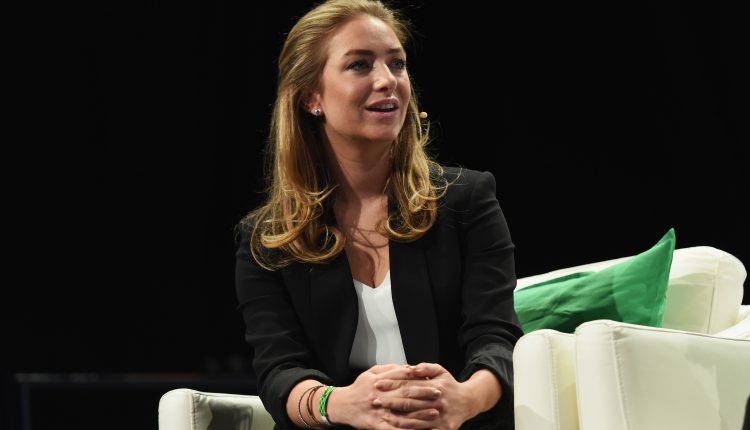 Jane Fraser
CEO of Citigroup
 Jane Fraser, who will officially take the reins from Michael Corbat in March to become Citigroup's new CEO, is another record-setting female CEO. Not only will Fraser be the first female CEO Citigroup has ever had, but her new appointment will also make her the first woman at the helm of one of Wall Street's four major banks!
Despite the amazing success her appointment is though, Fraser's new role comes with a myriad of challenges. Ever since the 2008 financial crisis, when the bank required a $45 billion government bailout and found itself forced to be split into separate operating units in order to survive, Citi has been struggling to keep its investors happy and has been irritating regulators with its failure to properly deal with money launderers and poor risk management. This resulted in a wide-ranging directive which was imposed on the bank in October 2020 in an attempt to get it in shape.
Even before Fraser's appointment, Citi committed to begin work on revamping its systems, retraining employees, making its global operations more uniform and spending more on new technologies in the face of online competitors, including PayPal and Rocket Mortgage. The 53-year-old Scotland-born veteran of the finance world has promised to continue those changes and take a more global approach to address the challenges Citi is facing.
Although the road ahead may look a bit rocky for Fraser, her new role definitely offers some hope that despite its history as a male-dominated industry, finance is on the right track to become more gender-balanced.
Lauren Hobart
President & CEO of Dick's Sporting Goods
As of 1st February, Dick's Sporting Goods, the largest US-based sporting goods retailer, has a new CEO and that CEO is a woman. Succeeding Edward W. Stack, who has assumed the role of Executive Chairman, Lauren Hobart, who used to be President of Dick's, is now the company's new President & CEO.
Hobart brings over 25 years of finance, consumer and retail experience. She joined the company as Chief Marketing Officer in 2011, after spending 14 years at PepsiCo. During her time at Dick's, she has fully revamped the company's marketing strategy and has helped drive its robust eCommerce evolution, among other growth initiatives.
With the appointment, Hobart has become the first woman to helm a major sporting goods retailer. With her extensive experience and plans to further grow Dick's, she certainly is a CEO to watch!
Karen S. Lynch
President & CEO of CVS Health
1st February marked another important appointment at a major American corporation – Karen S. Lynch, former Executive Vice President of CVS Health's Aetna insurance unit, has become the new President & CEO of CVS Health Corp. This new appointment has placed Lynch among the top female leaders not just in healthcare, but in the business world as a whole! Since 2016, she has been named in Fortune's list of the most powerful women in business but thanks to her new role, she has become the highest-ranking female CEO in the Fortune 500. She was also recognised on Forbes' list of the World's 100 Most Powerful Women for 2020.
With over three decades of healthcare experience, including executive positions at Magellan Health Services and Cigna, Lynch has been leading CVS Health's response to the COVID-19 pandemic since its beginning last March.
As the new President & CEO of the company, Karen plans to focus on accelerating the progress the company's made to meet the evolving health needs of its customers. She is committed to creating more connected experiences, including over 9,900 pharmacies and over 1,000 MinuteClinic and HealthHUB locations.