Mark Success Not Just by Achievement, but by Building Resilience
The ability to overcome challenges is integral to any long-lasting business. Effective management of any large organisation needs resilience at its heart.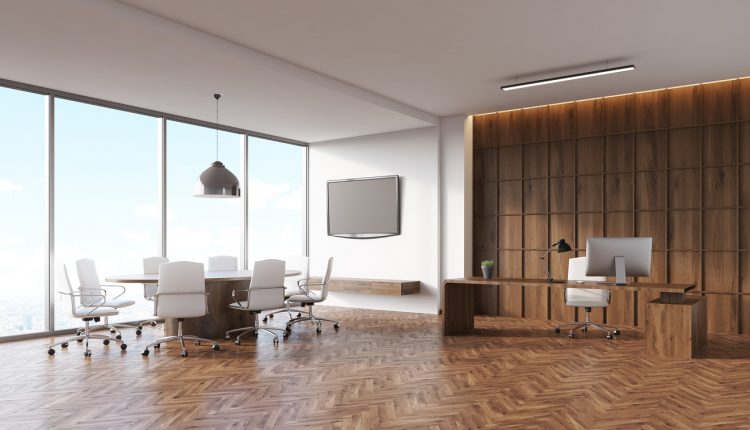 Kris Beevers, CEO of NS1, describes the qualities of resilience that successful business leaders must take on board.
Resilience has been a central theme in our lives this year. The resilience of people to withstand a devastating virus. The resilience of healthcare and welfare systems to support us. The resilience of businesses forced to rethink their working models to avoid total shut down. The resilience of the technology infrastructure on which we depend daily.
Among the many challenges faced by CEOs this year, two dominate. The first is the importance of caring for, and engaging with, employees, most of whom are no longer in the office. The second is addressing the capabilities of their own systems to withstand the shift to remote work and to continue supporting and engaging with customers in the midst of physical closures.
Leading from a distance
For many, leadership prior to COVID-19 was enabled by proximity to the team, the ability to brainstorm ideas or untangle a complex problem while making a cup of coffee in the kitchen. Tim Cook, CEO at Apple, who was initially resistant to a wholesale shift to remote working because of the loss of creativity and the absence of serendipitous meetings and conversations, said "It's not like being together physically."
And yet, throughout the pandemic, business leaders have risen to the occasion, establishing new processes and means of communication to combat this rupture to our physical proximity. At NS1, we have been progressive in our approach to distributed work, but still found value in revisiting the ways we support employees once our company was entirely remote. We have been careful to remain transparent and frequent in our communication — not only with employees, but customers, investors and other stakeholders. We also initiated programmes to help employees outfit their home offices and put in place networks of engagement for employees so they can get answers to their questions, remain closely connected with colleagues and managers and seek reassurance that they are moving in the right direction. We always use the messaging app Slack, but it has taken on extra importance during the pandemic, not just for work, but to share experiences and to team-build too.
Resilience has been a central theme in our lives this year.
These sorts of channels are clearly popular with other organisations too. Kristin Geyer, Global Head of Internal Communications at online retail group Wayfair, reports that they use Slack channels to share frequent reminders, policy announcements and helpful tips for staying safe, while Claire Thompson, CEO of Agility Health in the UK, says that her team have a WhatsApp group to stay connected, as well as video calls with all staff and customers.
Maintaining Connectivity
We have all experienced the considerable shift in our lives and a realisation of our increasing dependence on digital tools that allow us to connect — not just to keep up with friends and family or the latest news, but to enable education, maintain public services, or to conduct a patient-doctor appointment virtually when face to face meetings couldn't happen. From a business perspective, connectivity resilience has been brought into sharp focus as hundreds of millions of employees shifted to home working, and companies scrambled to secure their altered corporate perimeters, and establish mechanisms to mitigate the feared impact on productivity.
We understand that because of this reliance on critical infrastructure, any technology failure can have serious consequences. An Internet outage in the UK, for example, slowed COVID-19 contact tracing in the summer, which meant that thousands of people potentially exposed to the virus were not told to self-isolate for up to a week.
Companies across all verticals face the challenge of ensuring their foundational systems meet the growing global demand for reliable, seamless online experiences, whatever digital activity is being performed. With no relief in sight, current circumstances will continue to stretch the infrastructure that businesses and individuals now depend on for nearly every aspect of daily life. With digital connectivity woven into the fabric of our existence, we face a test of not only technology, but also the resilience of society and the human spirit.
Companies across all verticals face the challenge of ensuring their foundational systems meet the growing global demand for reliable, seamless online experiences, whatever digital activity is being performed.
Managing Your Own Time and Energy
Embracing change and making it work is part of resilient leadership. All CEOs know when they take on the role that, as well as setting the core values and strategy of the company, they will also be responsible for steering it through difficult times. This doesn't mean they have to do it alone. Managing employee welfare simultaneously with steering product development, for example, might be possible when your organisation is just 30 or 40 people, but as it scales, so too does the responsibility, and particularly during a crisis period.
This is the point at which leaders must delegate to the broader organisation to make sure the entire team is healthy and motivated and that the product management pipeline is on track. Involving senior colleagues brings myriad benefits in terms of great ideas, surfacing talent and spreading the managerial load.
Prior to the pandemic, McKinsey produced a model for CEO excellence based on its performance data on thousands of CEOs. It could have been used as a useful template for any company leader in the past year. What resonates now is that excellent CEOs set the following priorities: focus on beating the odds, manage performance and health in the organisation, help directors help the business, and do what only they can do. Part of that means managing their own time and energy. Paying close attention to your own health and wellness not only ensures you are physically capable, but also sets the right example for the employees who are under strain.  And leaning on other senior leaders for support in management and decision making is critical to staying resilient and preventing CEO fatigue during times of crisis.
This pressure cooker situation inevitably creates new levels of anxiety, not least for the companies like NS1 that are tasked with developing, implementing and ensuring the resilience of the infrastructure on which other connected technology systems depend. Our solutions play a vital role in ensuring our customers' systems are elastic, available, reliable and secure. We can't do that without boosting the resilience of our employees and our management team. These principles are part of a foundation that so many CEOs are building right now, which supports the broader resilience of society and the human spirit. That's how we not only withstand this current crisis but build success for the future.