What an Online Black Friday Means for Business Owners
eCommerce is set to see a boom year like no other. The companies that have invested smartly in their supply chains will reap the biggest gains from the year's biggest sales event.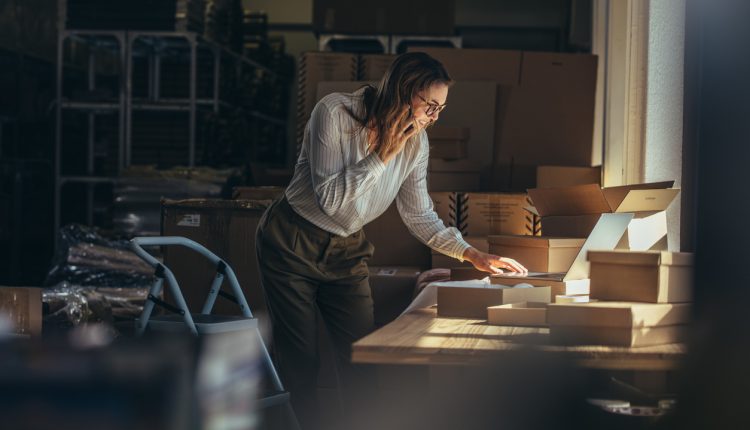 James Smith, managing director of AutoStore UK, explores the sales environment of Black Friday 2020 and the businesses that are likely to come out on top.
In the three months leading to September, the Office for National Statistics reported that retail sales increased by 17.4%, the highest quarterly growth on record for the industry. Retailers and businesses are continuing efforts to recover from the impact of not one but two national lockdowns in the UK and across Europe. But the pressure is unlikely to lighten.
As the UK enters the busy Christmas period, the busiest and most profitable time of the year for the retail sector, all eyes turn to a day where most wallets are emptied year-on-year and retailers are put to the test – Black Friday.
As a period of mega sales and mass reductions, it is an opportunity for customers to get in on the best rates; but this year there will be a twist. National lockdown will see Black Friday move to a predominantly all eCommerce affair for the first time, which will present a new challenge for the brands looking to cash in.
A number of different factors will make this year's Black Friday so different to past occasions, with the COVID-19 pandemic driving this significant shift in expectations among experts and retail business owners alike. Those who have seen their outgoings significantly reduced as a result of the virus will now have additional disposable income to spend on this year's sales. Meanwhile, those who have seen a significant reduction on their spending power will be searching for the best deals as we head into the often expensive Christmas period.
National lockdown will see Black Friday move to a predominantly all eCommerce affair for the first time, which will present a new challenge for the brands looking to cash in.
With this in mind, businesses seeking to capitalise on the above factors will need to ensure they are fully prepared for what is to come. The combination of those with extra income, and those on a hunt for great deals will see a dramatic increase in eCommerce orders, which in turn will put increased pressure on the supply chains of the most popular brands.
Whether or not businesses are up to facing this stark increase in demand is another question entirely. Existing systems will need to be prepared for this mass increase in orders beyond what we have seen before, and those not ready for this will be found out quickly.
There has been prior warning for businesses leading up to this period, however. The coronavirus pandemic has already highlighted a need for greater supply chain support, with a survey by Engine reporting earlier this year that customers were spending up to 30% more online than pre-COVID. It has remained much the same in the US also, the founding nation for Black Friday, with a Mastercard SpendingPulse report revealing consumer spending of more than $53 billion via eCommerce in the US for April and May this year. This rise had already caused some issues for larger businesses attempting to effectively meet demand for products, as well as manage increasingly growing expectations of customers for faster delivery speeds.
So, taking that into consideration, who will the winners and losers of this Black Friday? And what should we expect from this annual mega sale?
Traditional brick-and-mortar stores will be facing new challenges, with the majority of these closed due to the national lockdown. While shelves would normally be stacked ready for customers, it will now be the storage facilities and warehouses put under the greatest strain.
Businesses which have less robust eCommerce platforms will feel a significant pressure. Meanwhile, predominantly eCommerce retailers – or retailers with significant support systems – such as ASOS, Boohoo, Amazon, Argos and Marks & Spencer, will be among those prepared for such a rise in e-commerce demand.
Those who have been operating at an eCommerce-first rate prior to COVID-19 are the businesses best able to adapt themselves to such increases in demand. Often, the larger retailers, operating with the most sophisticated automated systems in place, are those who will triumph on Black Friday.
It is these predominantly eCommerce businesses which naturally pull ahead when demand is up, because they have been able to invest heavily in their supply chain systems. Many businesses have now been reconsidering traditional methods of eCommerce fulfilment via manual labour, and instead are exploring what automation can do for their pursuit of efficient delivery of products.
As the years roll by, what we will begin to see – and are already seeing – is a stronger drive towards robotic and automated systems to support businesses meet high e-commerce and in-store demand. At the end of the day, if you can fulfil demand fast, you can get ahead of the competition.