Portfolio Management Tips for 2021
Ask any of her clients and they'll say Susan Stiles makes them feel at home when they visit her office. After spending years in the hospitality industry managing upscale restaurants in Chicago and New York City, making people feel welcome couldn't come more natural for Stiles.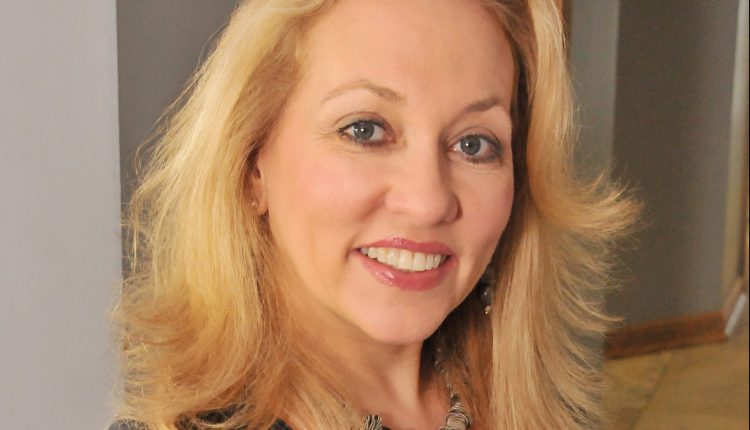 With a lifetime interest in finance, hospitality and entrepreneurship (at the age of 11 she put notecard resumes in her neighbours' mailboxes looking for babysitting and house cleaning jobs), she decided early on that she would pursue a career in business. She was initially drawn to the world-renowned School of Hotel Administration at Cornell University because of her experience working in restaurants pre-college and the school's strong business and entrepreneurship program. This led to a very successful 10-year run in the hospitality industry managing famous and acclaimed restaurants in Chicago and New York City. Looking to redirect her career and seeking an intellectual challenge, Stiles went back to school to get her MBA in Finance and Accounting from Cornell's Johnson Graduate School of Management in Ithaca, New York. At the time, her end goal was Wall Street. However, after graduation, faced with the realities that life presents us all with (including a recession) and as a single mom, she determined that it would be best for her family to pursue an avocation that gave her more control over how she allocated her time spread among different responsibilities and allow for a good life-work balance.
The financial services industry seemed to provide the flexibility and independence that she sought at the time. This was a risky move because she accepted a commission-only contract having had no experience in the business. She had to really hustle to earn the required licensing and certifications and start building a client base in Minnesota, a state she had lived in for less than a year at the time. Through networking, she was able to join a boutique independent broker-dealer in Minnesota. She started to grow her business one client at a time until she ventured out on her own and started Stiles Financial Services in 2000. Over the years she has strategically added employees with expertise and skillsets that complement hers to help service the firm's growing client base.
The hospitality industry continues to influence her life in many ways. She is an avid and accomplished cook, entertainer, wine collector, traveller and patron of the arts. She brings these passions to her business, hosting various events and programs for her clients and friends of the firm. She also recognises that for some people, talking about money can be uncomfortable, so she and her seven-person team – six of whom are women – do everything they can to be responsive and make the experience welcoming, fulfilling and educational.
Stiles Financial Services, Inc. is an independent portfolio management and advisory firm located in Minneapolis, Minnesota. Their team of experienced financial professionals work with individuals, families, and business owners, providing advice and tools to help build wealth and a legacy. Their experienced retirement plan consultants deliver fiduciary oversight for plan sponsors on behalf of their 401(k) and pension plans. Their institutional portfolio management team serves foundations, endowments, and corporate entities. We hear more about it from Susan below.
What are the main benefits of having a portfolio manager?
You're hiring someone with expertise in investing and this is their job. It's no different than going to the dentist to get your teeth cleaned or an autobody shop to get your car repaired. However, we're more than portfolio managers, we're risk managers. We don't outsource to third-party managers, because we like to control what we sell, buy and hold. Plus, we want to eliminate that extra layer of fees. This enables us to have really in-depth and thoughtful conversions with our clients during their reviews, especially around why certain positions are held or not held. Our approach is to not only address risk management but also our clients' short- and long-term financial and estate planning goals. We're able to look at the big picture of an individual's and family's financial health. Our approach is to create custom portfolios built for every client from the bottom up. We don't subscribe to pre-set, algorithmic-driven asset allocation portfolio buckets, which has been the trend in the industry to create cost-saving efficiencies and scale.
How should people structure their portfolios during a crisis in the market?
The time to restructure a portfolio is not in the midst of a crisis in the market. It's really about planning and discipline. Portfolios should be managed essentially the same way they were before the market crisis when they were carefully constructed because it's likely your situation hasn't changed. Portfolios should be built to reflect the time frame, the risk parameters and the needs of the client, realising that market crises are unavoidable, and these bumps will happen. We also believe that crises present opportunities and fuel new technology, create disruptions in how business has typically been done and seed new ideas, solutions and innovation.
As a result of how we manage money, we are able to screen the companies that we invest in for governance, ethical business practices as related to the environment and social awareness.
Crises present opportunities and fuel new technology, create disruptions in how business has typically been done and seed new ideas, solutions and innovation.
Have you noticed a shift in your clients' financial priorities and goals over the past few months?
The impact of the pandemic has varied amongst our clients. It's been completely dependent on where they are in their lifecycle, what kind of work they do, their health profile and family dynamics. We've made a point to stay in touch with them. We do have some concerns with our older and more vulnerable clients or those who are alone, but our team has worked hard to stay connected with them.
What's really changed are the methods in how we interact with our clients. We try to embrace a personal service model. With that, we typically host a number of activities in our office, above and beyond our regular client meetings, which foster interaction, dialogue and learning. This is something that our clients and friends of the firm have come to appreciate. However, as a result of social distancing, this has changed dramatically. We have now come up with other ways of communicating and reaching out to our clients, such as our Friday Flash video reports every week, hosting social events on digital platforms and online educational webinars like our Be in The Know series. We're also launching a series in 2021 aimed to educate and empower women.
The pandemic has definitely affected how we do business — it's caused us to get more creative and innovative, and some of these new programs are likely here to stay even when the pandemic has passed. It's also allowed us to increase our presence on social media and prompted us to add a new a position for Marketing & Communications late this past summer.
What should people address in their financial plan for 2021?
First of all, if you don't have a basic financial plan you need one. If you have one, it might be a good idea to tweak it if anything has happened because of the pandemic. Whenever there is a fundamental change in your world, whether it's a job, move, retirement, promotion, death, divorce, disability or sending a child to college, you'll be happy you already have a baseline financial plan. It's important to have that starting point. You should also ensure that your estate documents are in order and this includes Wills, Trusts, Power of Attorney designations and Health Care Directive.
For more information, go to StilesFinancial.com or call 866 401 7374 (toll free).