GM Commits $27 Billion to EV Production
The legacy automaker has vastly increased its investment in electric vehicles in a bid for new growth.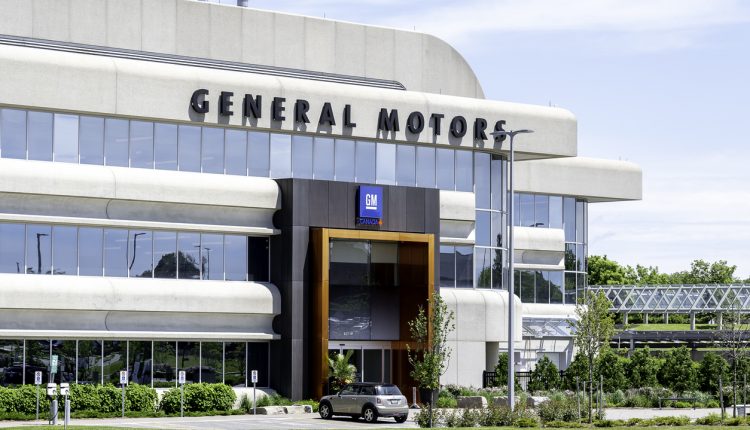 At a conference hosted by Barclays on Thursday, General Motors CEO Mary Barra announced that the company would spend $27 billion on battery and autonomous technology development between 2020 and 2025.
"Climate change is real, and we want to be part of the solution by putting everyone in an electric vehicle," Barra said. "We are transitioning to an all-electric portfolio from a position of strength and we're focused on growth."
The new pledge represents an increase of $7 billion from the $20 billion that GM declared it would spend before the onset of the COVID-19 pandemic. The company also announced its intent to launch 30 new electric vehicles globally by 2025, over two-thirds of which would be made available in North America, and which would span its entire brand portfolio – including Chevrolet, Buick, GMC and Cadillac.
GM previously said it would release 20 new electric vehicles by 2023, though most were expected to be launched in China, where strict emissions rules have created a far higher demand for EVs than elsewhere.
It has unveiled two new EVs in the past new months: the GMC Hummer EV and the Cadillac Lyriq SUV, which are expected to go into production in late 2021 and late 2022 respectively.
However, GM has also attracted criticism for its late arrival on the EV scene, as rival automakers are already racing to market their own EVs. Ford expects to begin shipping its Mustang Mach-E SUV to customers by the end of 2020, while Volkswagen is slated to begin production on its electric ID 4 SUV early next year.
It remains to be seen whether GM's new announcement will be sufficient to convince investors that it can catch up with the likes of Tesla, whose focus on battery technology pushed it to become the highest valued automaker in the world this year.