Alibaba Generates $70.6 Billion in Singles' Day Sales
The Chinese tech giant boasted eye-popping sales, but the event was overshadowed by looming anti-monopoly regulations.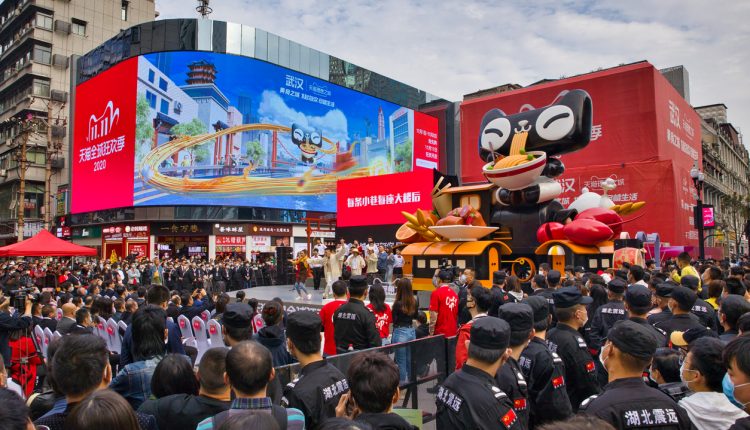 Hangzhou-based Alibaba Group reported that 467.5 billion yuan (or $70.6 billion) worth of sales were made through its eCommerce platform during 2020's Singles' Day shopping event.
Singles' Day, an antithesis to the romance-focused Valentines' Day, is held annually on 11 November. The day was originally started in China in 1993, with Alibaba tying a shopping festival to the day 11 years ago. It is now the world's largest shopping event, eclipsing even the US's Black Friday and Cyber Monday.
This year, Alibaba introduced a "Double" Singles' Day event, with a secondary sales period beginning at the start of November. Alibaba CEO Daniel Zhang said that this decision was made to ease pressure on the ever-expanding infrastructure that supports Singles' Day sales, and to give merchants "more exposure and selling opportunities" during the event.
The company also contracted Katy Perry to perform via livestream during its all-night Singles' Day Gala, hosted on 10 November before the traditional opening of the sale.
While the sales figures posted by Alibaba are laudable, they were partly overshadowed by the Chinese government's Monday announcement of new regulations aimed at tech companies, likely to affect giants including Alibaba, Tencent and Ant Group. Currently under review, the new regulations will seek to curb practices such as requiring users to allow personal data collection, the preferential treatment of customers who spend more, and the compelling of vendors to sign exclusivity contracts.
These new regulations come only a week after the Chinese government's suspension of the Ant Group IPO, which had been set to be the biggest stock market float of all time, and is another sign that Beijing is looking to dramatically curtail the influence of homegrown tech giants.
Chinese tech stocks have collectively lost $260 billion in value since the announcement of the rules, with Alibaba among the most hard-hit. Its shares, which are traded on the Hong Kong Hang Seng, shed 10% as of close of play on Wednesday.