5 Companies Embracing a 'Save the World' Strategy
Even in times when the outlook for the world seems bleak, companies are in a unique position to make an impact for environmental and social good.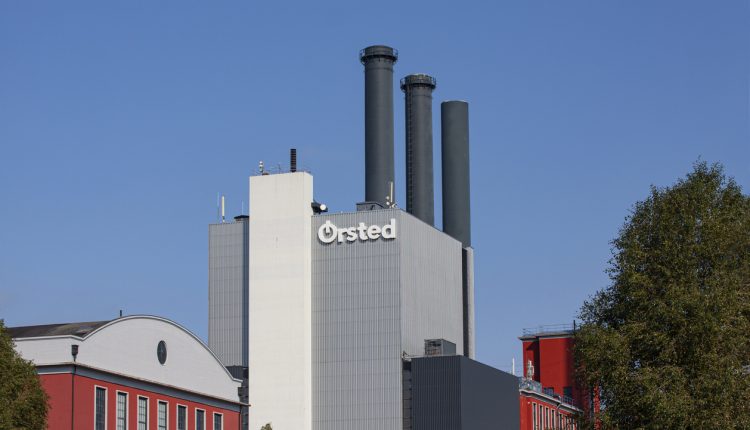 Steven van Belleghem, thought leader and author of 'The Offer You Can't Refuse', shares five exciting examples of companies using their resources for the good of the world.
In the years between 2010 and 2020, the relationships between customers and brands changed dramatically. Technologies such as smart phones, 4G and social media have raised the level of service to the point where a fast, convenient service has become the minimum standard customers expect.
We now find ourselves at the start of a new wave of customer expectations – one where just transactional convenience is no longer enough to stand out from competitors. The next challenge is for brands to build more of an emotional connection with customers, to become a 'partner in life' and to have a real purpose that people value.
An effective "save the world" strategy is about more than just PR and a few showcase products. It is about following a daring vision, inspiring others and sometimes even transforming the whole community around you. It is about acknowledging that you aren't perfect and being transparent about your successes and even your failures.
It certainly isn't an easy strategy to follow, but here are 5 businesses across different industries that seem to understand the principle, and hopefully they will give you a little inspiration for your own company.
The energy company
When the CEO of energy company Ørsted addressed world leaders at the United Nations Climate Action Summit, he conclusion was: "Business as usual is not going to be enough. We must act now."
Just 10 years ago, Ørsted was one of the most fossil fuel intensive energy companies in Europe, so the decision to reinvent themselves as a renewable energy provider wasn't one to be taken lightly. However, in a short time they have become the global leader in offshore wind energy, reducing their carbon emissions by 86% with successfully growing their business.
"Business as usual is not going to be enough. We must act now."
The transformation wasn't easy, of course, and Ørsted's commitment saw the company invest in 20 different sustainability programs. Their honest 'save the world' strategy created a powerful sense of purpose and vision throughout the company, and their commitment saw them ranked as the most sustainable company in the world in the Corporate Knights 2020 Global 100 index of most sustainable corporations.
The software company
If you were to survey all of your employees, what do you think they would say about your contribution to society? 91% of Adobe employees believe that their company and products have a positive impact on society, and that is partly down to their investment in social, educational and sustainable projects chosen and lead by their own employees.
Adobe also donate millions of dollars to help promote creative careers and support talented and motivated people on the path to success. The Adobe Digital Academy, for example, helps give people the education and experience they need to launch successful careers in user experience (UX) design, data science, and web development, and this cleverly combines two of their biggest challenges – the war for tech talent, and their 'save the world' strategy.
The real reason why Adobe's 'save the world' strategy is so effective is the way it links to every one of these projects to their own core offer and talents. Their power is in the consistent aim to boost creativity and creative people everywhere in the world.
The clothing retailer
Patagonia is best known as a successful activewear retailer, but much of its success has been built upon a corporate philosophy of sustainability. The founder of the company, Yvon Chouinard describes the business aim as to "save our home planet," so nearly 70% of products are currently made from recycled materials, with a goal to use 100% renewable or recycled materials by 2025.
Patagonia is best known as a successful activewear retailer, but much of its success has been built upon a corporate philosophy of sustainability.
The fashion industry is often one criticised for its environmental impact, so Patagonia's commitment to promoting simplicity, utility and durability even goes so far as to discourage customers from purchasing too many of its products.
Patagonia Action Works reportedly donated $20,000,000 to environmental projects through customer contributors, and together with brands like Klean Kanteen and Honest tea, the company also pay a self-imposed "Earth tax." This "1% for the Planet" supports environmental non-profit organisations around the globe in their work to defend air, land and water.
What other brands can learn from Patagonia, however, is that they are completely transparent to admit that they are far from perfect. It is often a fear of failure or a perfection obsession that makes many companies worry that the gap between their current and desirable situations is too big, but their key strength is that they continuously strive to improve themselves, while being honest about all what they could do better.
The food and drink giant
There are countless ways that companies can help save the world, but when I first heard about the Nestle milk roads it really captured my imagination.
Nestle are, of course, already one of the biggest food and drink companies in the world. When they develop a dairy business in a new country a good transport infrastructure is key, so in developing countries, Nestle will build new roads to bring the milk faster to the factory. The company pays the farmers a higher price, it offers them low interest loans to improve the facilities for their cattle, and they organise veterinary, hygiene and sustainability programs to help farmers to treat their animals better. Since 2016, the company has invested around €1.5 million in Mexico alone to develop dairy farmers and milk transportation systems, and by the end of 2019, 296 "agripreneurs" had been trained, and this expertise had been passed on to 3,500 dairy farmers, directly benefiting 8,617 families.
What can other brands learn from this? It the recognition that your company can have a positive impact on the entire ecosystem that surrounds it, whatever your industry.
The plant-based food company
The meat industry has been under severe scrutiny for its contribution to the climate change crisis, so many vegetarian food companies are now basing their 'save the world' strategy on their environmental credentials. Beyond Meat is one such company whose plant-based "meat" products that are not just better for the environment but also healthier – their Beyond Burger, for example, produces 90% less greenhouse gas than a beef quarter pounder, while also requiring 46% less energy, making 99% less impact on water scarcity and 93% less impact on land usage.
Of course much of Beyond Meat's success is built upon the taste of the product, and they first started with the consumer in order to get the product absolutely right. Working your way backwards from saving the world first, and only then figuring out how to make great products will never grant you the same amount of success. Customer-centricity is still vital, even if you are sincerely trying to save the world. And the numbers back it up – growing from about $16 million in 2016 to nearly $300 million in 2019.
The idea that every brand should be "saving the world" may sound like a big vision, but this approach will soon become the norm. People are increasingly looking to companies rather than governments to solve society's biggest problems, so how will you step up? My advice is to first build a consistent long-term vision and then work your way up, step by step, unafraid of being fully transparent about your progress.