Mercedes-Benz Takes 20% Stake in Aston Martin
Mercedes' quadrupling of its stake in the luxury brand comes as part of a new technical partnership between the companies.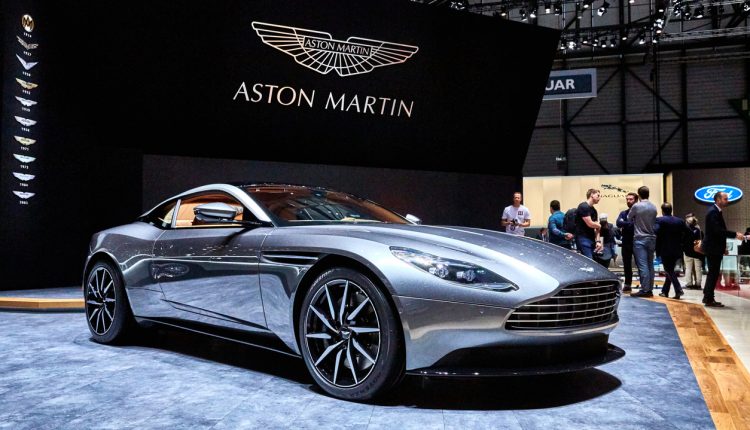 Luxury German automaker Mercedes-Benz, subsidiary of Daimler AG, plans to raise its stake in Aston Martin Lagonda as part of the UK sports car manufacturer's recovery plan.
Aston Martin revealed that Mercedes intends to increase its stake in the company "in stages", from 5% to 20%.
"This is a transformational moment for Aston Martin," said Lawrence Stroll, Canadian billionaire and Executive Chairman of Aston Martin, in the company's press release. "It is the result of six months of enormous effort to position the Company for success to capture the huge and exciting opportunity ahead of us.
"This is truly game-changing. We now have the right team, partner, plan and funding in place to transform the company to be one of the greatest luxury car brands in the world."
Mercedes' upgraded stake represents part of a strategic technology agreement between the two automakers, with the aim of enabling Aston Martin to double its sales by 2025. Mercedes will provide the UK brand with access to "Powertrain architecture for conventional, hybrid and electric vehicles" and electric or electronic architecture for all of its product launches through to 2027.
The companies' partnership began in 2013, with Mercedes taking a 5% stake in Aston Martin while jointly working on engine development.
Aston Martin has historically struggled to turn a profit, suffering a disastrous float on the London stock market in 2018 that saw its shares valued at £19 each. By the time CEO Andy Palmer resigned his position in May, this share price had fallen 94% as wary investors fled.
Through its new deal with Mercedes-Benz, Aston Martin expects to double its auto sales to 10,000 by 2025, having sold 5,682 units in 2019. The shares it is expected to issue to Mercedes will have a maximum value of up to around £286 million, at around 62.317 pence per share.