Furlough Fatalism: How the Hire and Fire Binge Destroys Value
In every crisis, multinational companies seem to fall prey to a damaging cycle of mass layoffs and subsequent talent shortages. How can organisations avoid this pitfall while managing their bottom lines through a difficult period?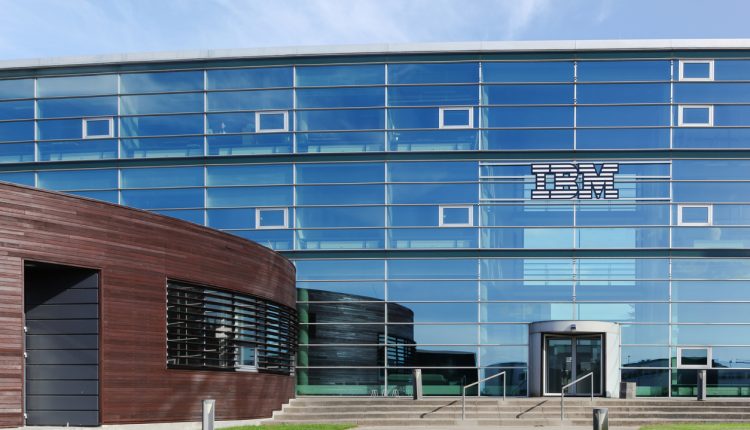 Tim Ringo is a non-executive director at Optunli and also a speaker, a board advisor and author of 'Solving the Productivity Puzzle'. Here, he offers CEO Today his advice on how large organisations can break the hire-and-fire cycle and become more resilient through crises.
Here we are again. Unfortunately, we have seen three major crises in the first 20 years of the 21st century: The 9/11 attacks in the US, the Great Recession, and now the COVID-19 pandemic. Serious bad luck, that is for sure. In 2001 and in 2008, both events were preceded by large scale hiring activity, due to favourable economic conditions. Then, almost immediately, many organisations began to cut jobs, engaging in what I call the "hire and fire binge". When times suddenly got tough, they believed events were out of their control, so they had "no choice" but to let people go; furlough fatalism.
Not long after these firing binges, many of my senior executive clients told me they regretted taking an axe to the workforce and wished they had kept many of those people in place. They reported losing scarce skills that were exceedingly difficult to get back, losing top talent, and demoralising the workforce. Both times they said, "never again!"
Nokia is a cautionary tale. In 2008, faced with twin crises of a recession and stiff competition from cheaper Asian manufacturers of mobile phones, they furloughed an entire plant of 2,300 people, sparking a crisis in reputation and employee relations. In addition to losing top talent, the remaining employees showed 41% lower job satisfaction, 20% lower productivity, and 31% higher voluntary turnover. In 2011, faced with more turbulence, they took a different approach. They put in place a programme called "Bridge" that provided multiple pathways for workers to build new skills, and then identify their next opportunity inside or outside the company. The innovative programme reduced costs per employee by over 90%, while employee satisfaction jumped to 85%.
Yet here we are: another crisis, and inevitably another culling of the workforce after years of a hiring binge. I want to be clear, not all organisations can avoid job losses in a crisis. However, in my experience, many can and should think and do differently this time.
There are three categories of organisations dealing with the COVID-19 pandemic:
Fighting for survival: those that are in an existential battle to stay in business
Managing through the crisis: those that are seriously impacted but managing the through
Thriving in the crisis: those providing products and services to help deal with the pandemic.
Unfortunately, those fighting for survival have little choice but to consider job cuts. However, most organisations are in the second category, where they are impacted but managing through, yet data shows most of these organisations are at least considering significant workforce reductions in the coming months. This is where it's time to stop, take a breath and try a different approach.
The first step is to reach out to your HR and Finance executives and ask them to work together on a 'strategic workforce plan'. An effort where you review your current workforce not just in the headcount and costs, but take a three-dimensional view of your people:
–     their skills today, and what skills you will need in the near future;
–     your succession plans for your key leaders;
–     calculate likely demand for these and supply of these skills and where to deploy them;
–     look out 6 to 18 months ahead, to make the plan not just about today, but the mid to long term.
Once you have done this work, you will be ready to make clear decisions based on hard data and forecasts. Informed decisions, that I argue, will be one where you are unlikely to binge fire.
The second step is to make workforce planning a discipline you follow going forward, to avoid the hiring and firing binge. To create what I call a "PEIP capability", where PEIP = People Engagement, Innovation and Performance, allow organisations to "work smarter".  A simple "equation":
right people + right place + right skills + right time + right motivation = PEIP
PEIP is a strategic capability that not only creates higher performance; it creates a more engaged and innovative workplace. Who doesn't want to work in an organisation that makes an effort to work with employees to optimise them, their skills and their career aspirations? A workplace that tries to align people to what they do best?
PEIP is a strategic capability that not only creates higher performance; it creates a more engaged and innovative workplace.
For example, In 2003, IBM acquired PWC consulting, and needed to get 35,000 consultants engaged and working on fee generating projects. To do this they developed and implemented an early version of PEIP, called the "Workforce Management Initiative" (WMI) which implemented globally integrated processes and technology to get the right people in the right place at the right time. WMI put IBM in a great position to weather the Great Recession, and it showed in their strong results. IBM CFO Mark Loughridge pointed out in a presentation to analysts in early 2011 that IBM was growing despite the global recession, outperforming the S&P 500 from 2006 to 2011:
IBM's growth rate in EPS was 17% while S&P earnings were flat.
return on IBM stock returned 62% or $47 billion of shareholder value while an investment in the S&P resulted in a modest decline.
Fast forward to today, some of the highest performing companies like Google, Microsoft, Accenture and SAP have copied IBM's approach by implementing PEIP strategies to create competitive advantage, and this is reflected in their people engagement scores as well as share price performance. These companies also perform well in good and poor economic weather, smoothing out hiring and firing to avoid the binges. The COVID-19 pandemic is no different as they continue to post strong results and hang on to their workforces.
So here we are, faced with adversity, once again. We could do as we have done for decades and continue the hire and fire binge, or we can step back and be more strategic and thoughtful in addressing how we do business in the good and in the bad times. Now is the moment to create a permanent capability to smooth out the demand and supply of talent (PEIP) and align it better inside the organisation. The time is perfect, the time is now. What will you do?