Bezos Regains $200 Billion Net Worth as Prime Day Arrives
A 4.75% rise in Amazon's value boosted the net worth of the world's richest man by an additional $8.5 billion.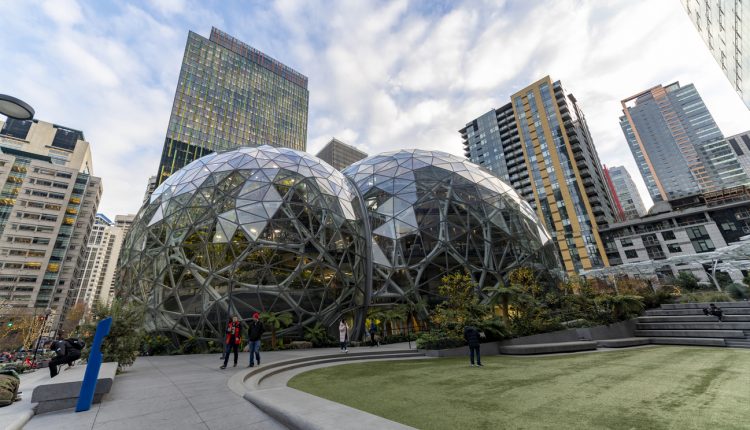 Jeff Bezos, who became the first person in the world to reach a $200 billion net worth in August, has hit the mark again.
Amazon shares rose 4.75% on Monday on anticipation of Prime Day. Bezos, with a stake of just over 11% in Amazon – which has a market cap of $1.7 trillion – had his fortune boosted by an additional $8.5 billion, to $201.6 billion.
Amazon makes up around 90% of Bezos's total wealth, with the remainder largely stemming from his ownership of the Washington Post and the space exploration company Blue Origin, in addition to private investments including real estate holdings in California, Washington State and Washington, D.C.
Bezos has also benefited greatly from the surge in eCommerce prompted by the outbreak of the COVID-19 pandemic and resulting lockdown measures. Holding a 50% market share in American eCommerce and a sizeable share in other nations, Amazon's market cap increased by $570 billion between January and July.
Prime Day is Amazon's annual sale event, which has been pushed back for several months due to disruptions caused by the COVID-19 pandemic. It will be running from 13 October to 14 October this year and will offer discounts of up to 50% on numerous products.
This year's Prime Day has been complicated by widespread calls for boycotts of the sale; the UK campaign group Ethical Consumer has urged shoppers to buy from local suppliers instead, pointing to Amazon's tax record.
Several strikes have also been carried out at Amazon warehouses in Germany and elsewhere in protest of the company's record on workers' rights and the environment.
During the 2019 Prime Day sale, shoppers bought upwards of 175 million items worldwide.