Qantas "Flight to Nowhere" Sells Out in 10 Minutes
The Australian airline's unique lockdown-friendly travel opportunity was an immediate hit with customers.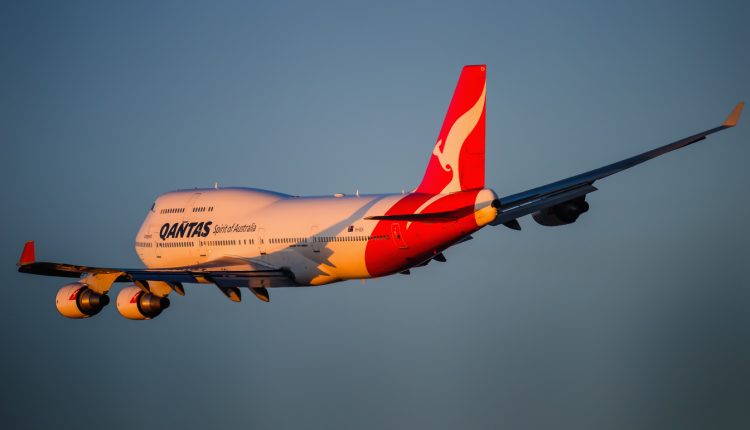 Though the COVID-19 pandemic has decimated demand for international travel, Qantas has joined an increasingly lucrative Australasian trend by offering a "flight to nowhere" that will take off and land at a single airport.
The "Great Southern Land" flight will take place aboard a Boeing 787 Dreamliner set to depart from Sydney on Saturday 10 October. Its flight path will take passengers up the New South Wales coast before crossing to Queensland and the Northern Territory. Overall, the round trip is expected to last for 7 hours before setting back down in Sydney.
During the flight, passengers will be taken above Australian landmarks including Uluru, Kata Tjuta, the Whitsundays, Sydney Harbour and the Great Barrier Reef. Middle seats on the flight will be blocked to enable more passengers to see the view from the Dreamliner's unusually large windows.
Passengers will also be able to dine on a Neil Perry menu and take part in a pre-flight auction of memorabilia from Qantas's now-retired fleet of 747s.
Reuters reported that tickets for the one-off flight sold out within 10 minutes of becoming available at noon on Thursday.
Qantas Group CEO Alan Joyce remarked on how the COVID-19 pandemic precipitated demand for the sightseeing flight. "So many of our frequent flyers are used to being on a plane every other week and have been telling us they miss the experience of flying as much as the destinations themselves," he said.
Joyce also noted that the inability to travel internationally would have been inconceivable at the beginning of the year. "While we may not be able to take you overseas right now, we can certainly provide inspiration for future trips to some of Australia's most beautiful destinations," he said. "We could be on the cusp of a domestic tourism boom given international borders are likely to be restricted for some time."
Qantas also stated that the Great Southern Land flight "will be carbon offset and operate on a cost neutral basis."
In launching its first "flight to nowhere", Qantas has joined a number of Asian airlines planning similar ventures. Last month, Japan's ANA marketed a round-trip charter flight, and Singapore Airlines is reportedly planning similar flights in late October that will take off and land at Changi Airport.