Tim Cook Achieves Billionaire Status
Buoyed by rising Apple share prices, the influential tech CEO finally joins the billionaire club.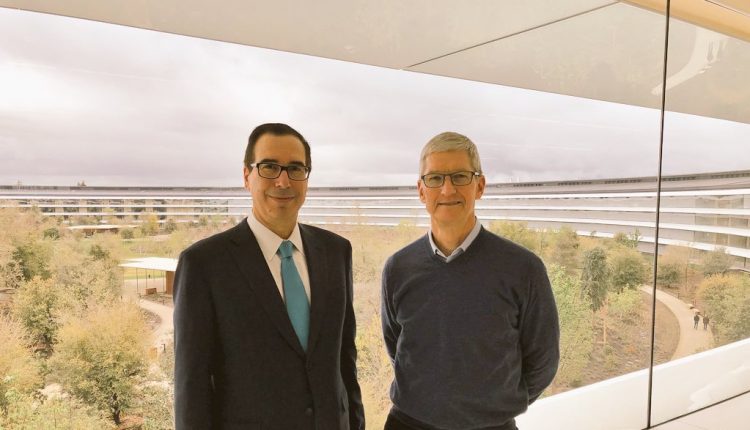 Tim Cook's fortune has risen along with Apple's. As the stock has been pushed higher by surging tech demand amid the COVID-19 pandemic, Cook – who owns 847,969 shares in the company – has seen the total value of his stock rise to around $375 million. Taken together with the $650 million proceeds of earlier share sales, dividends and other forms of compensation (as calculated by the Bloomberg Billionaires Index), Cook's net worth has definitively passed the billionaire threshold.
At 59, Cook has been CEO of Apple for nine years, having taken over when Steve Jobs' deteriorating health caused him to step down in 2011. As company head, he has presided over the launch of now flagship Apple products included the Apple Watch and iPhone X, and an eight-fold increase in the value of individual shares (from $53 in 2011 to more than $450 currently).
Under Cook's leadership, Apple became the world's first trillion-dollar company, up from a $350 billion valuation upon the death of Steve Jobs. The company is now within striking distance of a $2 trillion valuation, another as-yet-unbroken milestone.
In 2015, Cook pledged to donate the majority of his wealth to charitable causes during his lifetime, and has already given away several million dollars' worth of shares. It is possible that undisclosed donations may have kept Cook's actual wealth beneath the $1 billion it is estimated to be.
Several other billionaires have pledged to give away their wealth during their lifetimes, including Mark Zuckerberg, whose net worth passed $100 billion last week. Unlike Zuckerberg, Cook did not found the company he heads, and so has proportionally less of his net worth tied to it. He currently maintains a 0.02% stake in Apple.