How Your Company Can Drive a Greener Future
The COVID-19 pandemic has illustrated the scale of the impact that multinational companies have on the planet – and what they can do to heal it.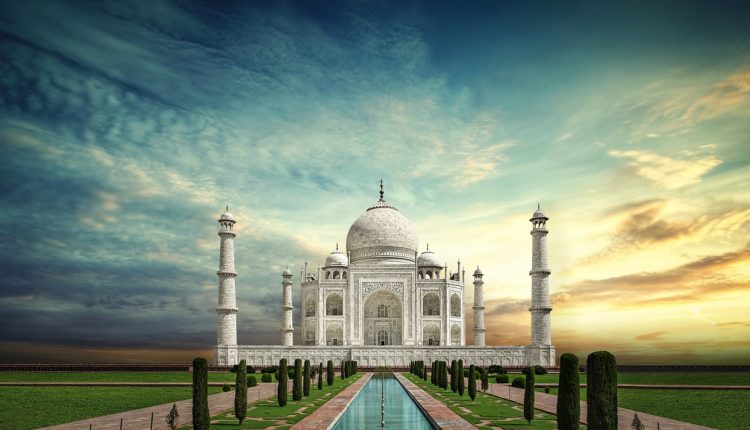 Nicola Downing, COO of Ricoh Europe, offers CEO Today her advice for how the world's largest corporations can create a more sustainable future and safeguard business continuity in the process.
They say a picture is worth a thousand words. I was reminded of this when looking at a photo of a smog-free Taj Mahal during lockdown. Its transformation was a startling illustration of just how much our impact on the environment dropped when the world came to a standstill.
This was far from the only story of its kind. The past six months have seen peacocks roaming the streets of Dubai and Venice's famously polluted canals clearing. When you look at the stats, you can see why: the onset of the coronavirus pandemic led to a 20% drop in international electricity demand and a 30% reduction in pollution that was noticeable from space.
As lockdown measures around the world gradually lift, there have been concerns that we will slip back into the old ways. This is where we need business leaders to step up and grasp the opportunity to progress sustainable practices. Multinational corporations have a vital role to play in realising a more environmentally sustainable future for all. Here's how:
Support environmentally responsible work patterns
Back in February, companies stopped unnecessary business travel to protect employee wellbeing. But this trend wasn't particularly new. With budgets increasingly scrutinised over the past decade, many organisations have already made cuts – predominantly to long haul travel. It's why companies like GlaxoSmithKline have poured so much investment into establishing robust, global video conferencing systems in their offices.
This year's dramatic change in how we work has been great news for the planet. At the same time, it has highlighted how we can work successfully from anywhere. With Global Workforce Analytics estimating that working from home for even half the week can reduce carbon emissions by 54 million tonnes each year, leaders should be looking to adopt a blended way of working. This allows employees to choose where and how they'd like to work – remotely, back in the office, or a mixture.
With budgets increasingly scrutinised over the past decade, many organisations have already made cuts – predominantly to long haul travel.
Not only could this help lower carbon emissions by cutting traditional Monday to Friday commuting, it also encourages a more efficient use of energy in offices which may no longer need to cope with the demands of an entire workforce. And when employees do travel to work in the office, introducing policies that encourage them to choose travel options with the lowest possible CO2 emissions – such as those in place at Volvo Group – helps to minimise their environmental impact.
Align tech and infrastructure with sustainability pledges
Over 12,000 companies around the world have taken the first step towards reducing their carbon footprint by aligning with the UN's Sustainable Development Goals (SDGs). Ricoh is no different. Earlier this year, we committed to a 63% reduction of our greenhouse gas emissions by 2030, and joined 170 other global businesses signing the Uniting Businesses and Governments to Recover Better statement, backed by the UN Global Compact.
But reaching ambitious sustainability targets takes more than simple pledges. It requires the aligning of sustainability needs with the operations of a business via tech strategies. This may require re-thinking how infrastructure is deployed, reinventing business-critical processes, and adopting digital tools that make it easier to be productive, collaborative, and creative wherever employees are based. Additionally, embracing energy-efficient hardware and waste-reducing equipment makes keen business sense for both sustainability and financial credentials.
Vodafone is a great example of a multinational company on this track, having committed to powering its European network with 100% renewable energy by 2021. It also seeks to save 350 million tonnes of CO2 emissions in the period 2020 – 2030, which will be delivered via IoT services such as logistics and fleet management, smart metering, cloud hosting and home working.
Bring your workforce on the journey 
Though sustainability pledges should come from the top, leaders need to bring their workforces with them on the sustainability journey. In fact, it's something employees demand – with two thirds (65%) of European workers expecting their employers to be part of the solution to issues like climate change.
Explaining why you're taking steps to become a greener company can help employees feel personally engaged with the process. Those companies that put in the effort with employees may reap some unexpected rewards. In 2015, Unilever workers at a PG Tips factory in Trafford Park, England, suggested reducing the size of end seals on their tea bags. Over the first year of the change, the factory floor suggestion saved 9.3 tonnes of paper and €47,500 in costs.
Although exceptional, this story illustrates how Unilever's sustainability messaging is ingrained at every level of its workforce. For those companies looking at how to make a sustainable business model into business as usual, getting all employees on board is a critical component.
So, what's next?
As the business world re-starts and re-shapes itself, scrutiny over corporate sustainability efforts is bound to increase. The opportunities for contributing towards a more sustainable future in the new blended world of working are ripe. The trick is for leaders to critically examine their own working practices, keep employees involved in the conversation, and create an internal infrastructure that will enable them to meet green goals. While the future is always uncertain, one thing is for sure: businesses that don't cut it when it comes to sustainable practices will not stand the test of time.