Big Tech Firms Report a Record Second Quarter
Amazon reported its greatest profit margin in history, while Facebook, Apple and Alphabet.com also beat analysts' expectations.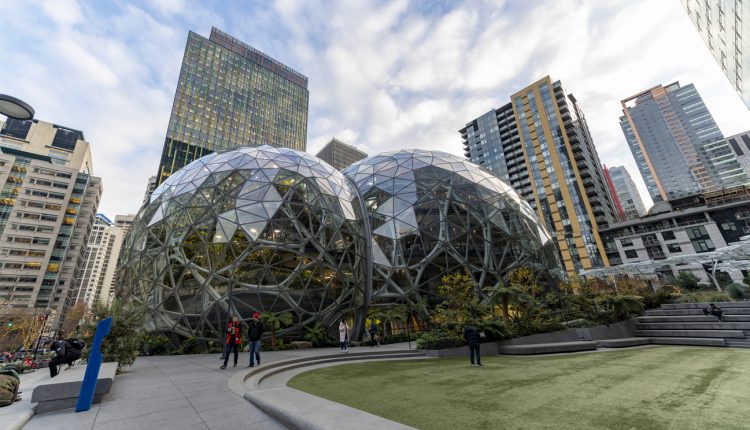 Thursday was notable both as the first day on which all of the 'Big Four' tech giants posted their quarterly earnings, and as the day following a Congressional antitrust hearing in which the billionaire CEOs of those four companies faced accusations of abusing their market dominance.
Amazon reported its greatest quarterly profit since the company's founding, earning a net $5.2 billion; more than doubling its gains from the same period in 2019. The surge came despite fears that Amazon would report a loss, owing to its $4 billion expenditure on personal protective equipment for staff and other preventative measures against COVID-19. Amazon's online sales during Q2 totalled $45.9 billion, a 48% increase.
"This was another highly unusual quarter," CEO Jeff Bezos said in a statement.
Despite a highly publicised boycott by major advertisers over concerns about the inadequacy of its rules against hate speech, Facebook reported ad sales of $18.3 billion, up 10% from Q1. While some of its highest-paying single advertisers moved away from the social media platform, the bulk of Facebook's ad sales – which in turn make up the bulk of its revenue – come from smaller businesses. As a result, Facebook's total revenue saw a jump of 11% in its Q2 report.
Apple's quarterly results were equally striking, with revenue gains across every category. iPhone sales beat analyst expectations by $4 billion, and its less-popular iPads and Macs also saw a sales boost. The company also announced a 4-for-1 stock split in a stated attempt to keep shares accessible to a range of investors.
Google parent company Alphabet.com was the only company of the Big Four to post a loss, the first in its history. Revenue fell to $38.3 billion from $38.94 billion – but even this beat analysts' predicted revenue of $37.37 billion.
Alphabet.com's share prices saw a negligible rise following the release of its quarterly report. Meanwhile, shares in Amazon and Facebook climbed by 6% in extended trading, while Apple shares rose by 5%.