Key Points of the Antitrust Hearing
The House of Representatives hearing on Wednesday saw four of the US's most prominent CEOs face allegations of anticompetitive practices.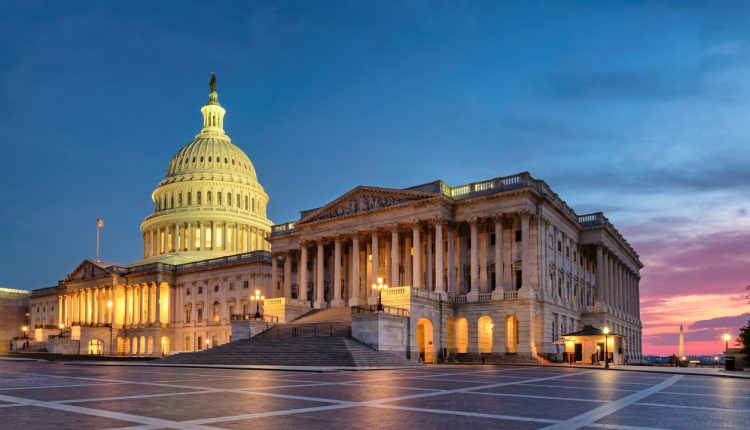 During the five-and-a-half-hour hearing, the four big tech CEOs in question were called to answer for their companies' past actions, which lawmakers cited as abuse of market dominance.
A variety of topics were covered, the most notable of which are here broken down by company.
Amazon
Jeff Bezos first faced questioning from Representative Pramila Jayapal, who asked if Amazon would access and use third-party seller data when making business decisions. Bezos responded that Amazon has a policy against using seller-specific data to aid their private label business, but that he could not guarantee that the policy had never been violated.
Representative Mary Scanlon later questioned Bezos on Amazon's purchase of Diapers.com, which in 2010 was Amazon's largest competitor in online diaper sales. According to evidence gathered by the House Antitrust Committee, Amazon bled more than $200 million in order to undercut Diapers.com on price, then re-raised its prices following the purchase of the rival company, an apparently anti-consumer move.
"Your own docs make clear that the campaign against Diapers.com worked and within a few months it was struggling and that's when Amazon bought it," Scanlon said. "Mr. Bezos, did you personally sign off on the plan to raise prices after Amazon eliminated its competition?"
"I don't remember that at all," Bezos responded, disagreeing that the company had attempted to establish a monopoly over online diaper sales.
Bezos also came under fire for Amazon's pricing of its Echo device – which Representative Jamie Raskin pointed out was often on sale at a price lower than its production cost, which was too low for rivals to compete against – and for its hosting of counterfeit products, which Bezos noted as a problem that Amazon was working to resolve.
Facebook
Mark Zuckerberg was questioned by Representative Jerrold Nadler on Facebook's purchase of Instagram, raising comments Zuckerberg had made prior to the deal describing Instagram as a "threat" to the company. "Merger[s] and acquisitions that buy off potential competitors to neutralise competitors is against antitrust laws. In your own words you purchased Instagram to neutralise a competitive threat," said Nadler.
Zuckerberg denied the charge, claiming that it was not obvious at the time of the deal that Instagram could become a major competitor, and citing the FTC's approval of the merger as proof of its legitimacy. Committee Chairman Cicilline struck back against Zuckerberg's argument: "The failures of the FTC in 2012 of course do not alleviate the antitrust challenges that the chairman described," he said.
The Facebook CEO also faced accusations from GOP congressmen that Facebook was engaged in the censorship of conservative voices, which he denied: "I certainly do not want our platforms to be run in a way that has any ideological bias."
Apple
Tim Cook faced the fewest questions of the four CEOs. When asked by Representative Hank Johnson whether Apple favoured particular developers on its App Store, Cook strongly disagreed.
"We treat every developer the same, we have open and transparent rules," he said, going on to argue that Apple did not dominate the app market. "It's so competitive, I'd describe it as a street fight in the mobile phone business."
Google
Like Zuckerberg, Sundar Pichai was questioned by Representative Matt Gaetz and other Republican congressmen who alleged that Google was silencing conservative websites and working with the Chinese military, charges that Pichai described as "absolutely false". He also denied that Google intended to use its features to help Joe Biden win the 2020 presidential election.
Pichai was also questioned directly by Chairman Cicilline on Google's theft of reviews from Yelp. "The choice Google gave Yelp was let us steal your content or disappear from the web," Cicilline said, prompting a denial from Pichai. When asked if Google ever used its web traffic surveillance capabilities to identify threats, Pichai responded: "We're really focused on improving our products."
"This hearing has made one fact clear to me," Cicilline concluded at the end of the session. "These companies as they exist today have monopoly power. Some need to be broken up, all need to be properly regulated and held accountable. We need to ensure the antitrust laws first written more than a century ago work in the digital age."