Abigail Disney Blasts Florida Park Reopening
The Disney heiress has accused her family's company of putting "profits in front of workers and people" as Walt Disney World reopens.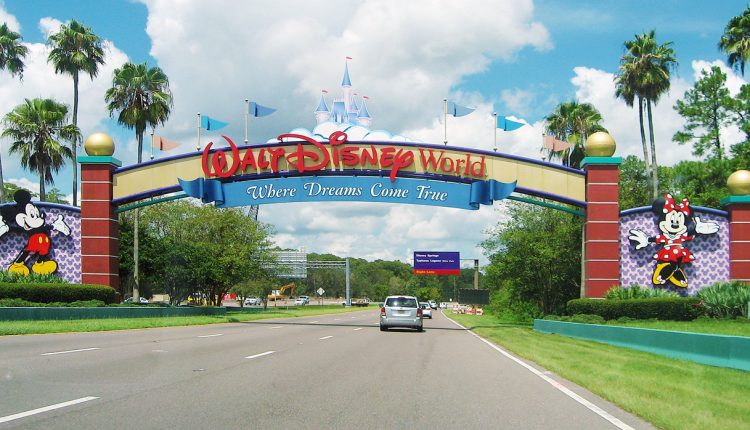 Speaking with CNN's Richard Quest on Wednesday, Abigail Disney, filmmaker and granddaughter of Roy Disney, criticised the company's decision to reopen its Walt Disney World park in Orlando, Florida.
During the interview, Disney accused the company of not providing adequate care for its vulnerable employees who are now returning to work: "If you in the C-suite look upon an hourly worker at minimum wage as your equal, as a human being with the same rights and dignity that you have, I think you'd be very slow to … ask them to come in with asthma, with diabetes, with all sorts of pre-existing conditions and not provide them the testing that they are asking for," she said.
"Disney is doing here is what businesses across the board have been doing for too, too long.I can't sit silent when profits run in front of workers and people."
Abigail Disney has criticised the Walt Disney Company in the past, describing former CEO Bob Iger's $66 million salary as "insane".
A spokesperson for the Walt Disney Company denied the accusation that the company was not adequately prepared to reopen, citing a mandatory mask policy and the promotion of social distancing within the park.
"The facts are that we are taking a responsible approach, with specific protocols in place considering the guidance of various governmental authorities and health agencies, including the Centers for Disease Control and Prevention," the spokesperson said.
Florida has experienced a sharp rise in confirmed COVID-19 cases in recent weeks, breaking national records by reaching a single-day increase of 15,000 cases. At least 53 intensive care units in the state have reported that they are operating at full capacity.
Walt Disney World reopened to visitors on 11 July.