Why Collaboration Should Be at the Heart of Business
As the COVID-19 crisis has progressed, companies large and small have naturally become preoccupied with their own survival. But the ones that have collaborated with each other have shown the greatest resilience.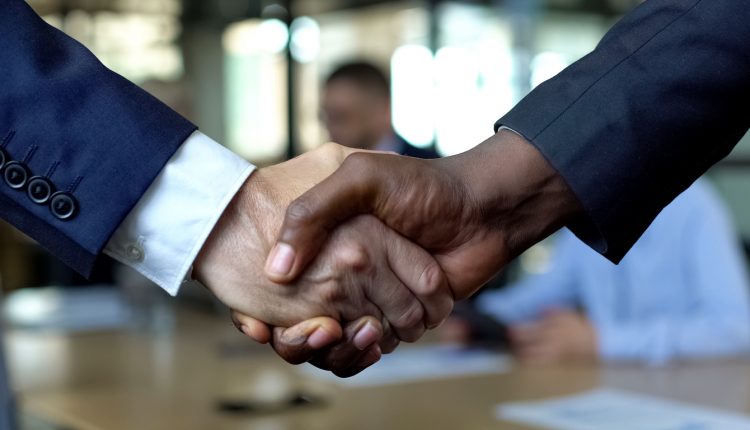 Lee McDary, Head of Corporate Payments and Managing Director of moneycorp, explores how British luxury brands have prioritised community over profit and thrived for it.
This year has seen the world forced to take a step change as a result of the global pandemic, bringing immense challenges to businesses from local SMEs to multinationals like moneycorp. Many have had to adapt to issues such as reduced demand for consumer products, forced shutdown of markets, inability to access supplies due to disrupted supply chains, staff shortages, working from home, and reliance on digital technologies.
But it's true what they say, you only see someone's true character, and in this case business character, when they are under a great deal of pressure. And where the financial crisis of 2008 overhauled the banking system through regulation, COVID-19 is overhauling business relationships, creating chains of business communities where collaboration has been the key to success. We've seen incredible stories of companies successfully shifting their perspectives from how we can survive this, to how we can make our businesses work for the communities we serve.
Companies across the world have had to think fast, pivoting business models to ensure they meet the needs of their local, national and, in some cases, global communities. And, in doing so, have had to lean on, and collaborate with, other businesses. A helping hand or a burgeoning partnership can go a long way to adapting usual procedures, accessing new suppliers and sometimes breaking into entirely different markets.
Companies across the world have had to think fast, pivoting business models to ensure they meet the needs of their local, national and, in some cases, global communities.
I'd like to tell you about some of the stories of companies we work with at moneycorp, who highlight the resilience and goodwill at the heart of British business.
First of all, meet Hande. You may know them as Country of Origin, a men's premium knitwear brand, founded six years ago from a bespoke factory in the Lincolnshire countryside. We've been working with them closely as part of our partnership with Walpole's Brands of Tomorrow. During the pandemic, they've shifted their business model to manufacture hand sanitiser. Now, as Hande, they are donating products to care homes and food banks, providing jobs for people affected by the crisis, and using a considerable amount of their profit to help their community
Another client of ours, Vesper, is a high-street clothing manufacturer and brand, whose core business is events clothing, such as weddings and parties. Incredibly, Vesper have since reimagined the factory and manufacturing process to produce face masks, medical scrubs, and medical gowns for the NHS and care homes.
Finally, another great story of adaptation is Phone Parts Europe. To continue with the mobile phone repairing service, the company is using delivery services to send out and receive the phones. We know all too well that loneliness is a national crisis, and with social distancing measures its only getting worse. Phone Parts Europe have helped where they can, introducing a large discount for NHS workers and those that are vulnerable or isolated so they can still contact their loved ones.
A societal shift is afoot. People are beginning to look to their community, greeting their neighbours, supporting local traders, delivering care parcels to those who need it most or who are unable to leave their homes. With this being echoed in the business world, it's not just important to have a model that works, but also that you're looking to your community too – be that local, national or international. To help those you serve, attention to customer support, service, and the pooling of networks and resources of larger businesses, such as moneycorp, to help smaller businesses is vital.
With over 10,000 clients across a broad range of sectors, we have access to a wide range of businesses, big and small, that have the potential to help one another. Through utilising these networks, we can connect businesses to help them find solutions to the challenges they're facing. We've also created a Business Resource Hub, which provides a place in which businesses have access to specialist expertise, including looking at the disruptions in the foreign exchange markets caused by the pandemic, for free.
Fundamentally, small businesses have long thought of themselves as a community, but increasingly medium and large businesses are also wanting to help their clients and communities too. When we return to a more typical society, once the pandemic is long gone, I do hope we can retain the sense of community that we've built.
With a rise in collaboration, compassion, sympathy and patience, we are seeing the creation of new network for equitable exchange. Networks that will be more important than ever as we look to economic recovery. And if we keep collaboration at the heart of companies, we could see a lasting positive impact on the future of business relations beyond the current crisis.