What is it Like to be a Female Leader in a Male-Dominated Industry?
Deborah Barbose is the President of Belrick Corp, a manufacturing facility in Swoyersville, Pennsylvania, and The Republican Women of Luzerne County. Deborah's parents started their company in the basement of their house in 1967 and she's worked there since she was in junior high school. Before retiring 5 years ago, her father ran the company under the philosophy that you never ask your employees to do something you wouldn't do yourself. In that frame of mind, Deborah tells us that she was taught to read blueprints, run machines, do the accounting, process jobs, quote jobs, manage employees, keep up with certifications and to this day, as the company's President, she still sweeps the shop floors and cleans the machines.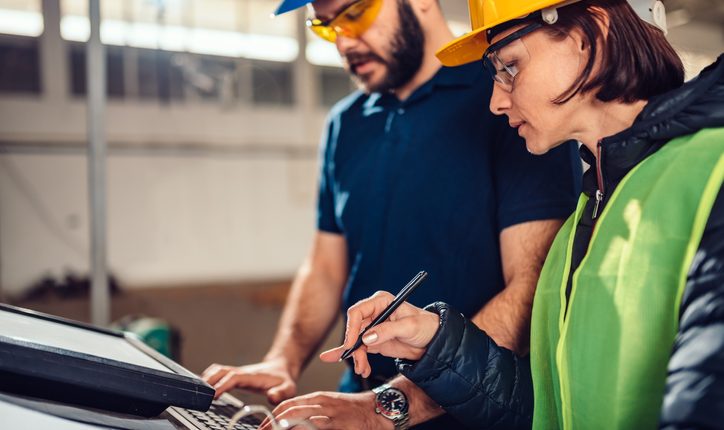 What are the positives and challenges of being a female leader?
There are many positives and challenges in my industry and I love conquering the challenges almost as much as the joy of the benefits. I have had to prove myself by showing what I know instead of just being taken at my word and to not be intimidated by male colleagues when they challenge what I believe to be correct. I have also had to deal with gender stereotypes that women are not tough enough and would not want to work in the typical dirty environment of manufacturing.
Because women and men's brains are wired differently, I believe a strong benefit of having females in a male-dominated industry is that we can bring a different perspective when facing problems. We have had great success finding new solutions to old problems when we team up our male and female colleagues to brainstorm and see the issue from each side. Personally, learning to juggle a career, house, husband and kids has made it easier for me to multitask, delegate and prioritise. As I always made sure to be there for my children's functions, to stay home with them when they were sick and be there to say good night, I can sympathise with my employees who are trying to achieve the same balance in their life and I always try to be flexible with their schedule when they too need to be there for their families. As any mother knows, organisation is key to keeping everything running smoothly in your home and work life. When I started moving more into the shop flow area of my training, I noticed how much wasted time was spent due to lack of organisation and this became one of my top priorities. We have seen tremendous improvements in workflow due to being able to find what we are looking for easily.
I also feel that women are more attuned to other's moods. A team member stressed over outside circumstances can have a huge impact on production. I feel honoured that many of our team members feel comfortable enough to come to me with any outside-work issues they may have. 
How has the current COVID-19 pandemic affected Belrick Corp.'s operations?
Due to the fact that we do some military work, we were able to remain open during the COVID crisis, with safety precautions in place. Many of our customers were not open and we are now starting to see a major slowdown in our business due to this. Fortunately, none of our employees or their families have had COVID-19, but people requested layoffs as they were afraid of contracting the virus.
How are you overcoming the challenges the pandemic's presented you with? 
We are using this slow time to do some reorganising, inventory, machine maintenance and audit work that we always seem to put off until tomorrow. While we cannot physically go out and look for work, we are sending out facility lists and introduction letters to possible contacts to try and get more work from different industries in-house.
What's your piece of advice to other female leaders and entrepreneurs?
My best advice is to never stop learning and trying new things. You never know what path it can lead you down or who you may have the pleasure of meeting. I have never had an interest in politics and two years ago my friend drug me to a political women's group. I am now the President of that organisation and have met many women I consider dear friends. So my advice is to say 'yes' to more new things!
Deborah can be contacted at dyamrick@belrick.com or +1 570-760-2514.