The Growing Importance of Strategic Foresight
Though largely ignored by multinational companies in the past, the value of real strategic forecasting is only going to grow throughout 2020 and beyond.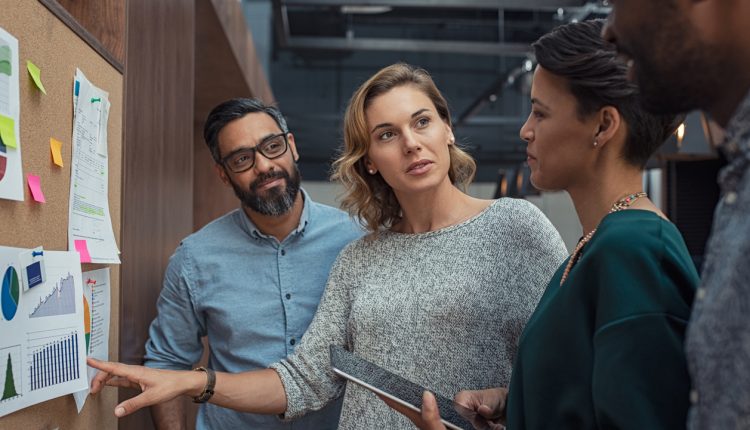 Martin Raymond, co-founder of leading trend forecasting and consumer insight consultancy The Future Laboratory, discusses why strategic foresight has become so crucial for CEOs and C-suite executives in business strategy planning.
You don't need a strategic forecaster to know that the world is going to change in some pretty fundamental ways in a post-COVID-19 landscape. Trends are like weather systems: always moving, ever-changing, continually bringing challenges and opportunities across our horizon lines. But, like all weather systems, they need to be mapped, codified, anticipated and prepared for.
If a business does not know how or what products are going to be used by industry and the future consumer, it is unable to build agility and respond to change. In short, it risks being left behind. As a leader of an organisation, the imperative sits with you to not only be aware of trends, but drive a future-focused approach across the business. This is why successful foresight planning sits at the heart of any profitable, consumer-centric strategic vision.
Despite their power, impact, scale and ability to drive or devastate our profit, how many of us actively monitor trends 24/7, or for that matter, monitor them at all? After a year of conducting interviews with CEOs and directors for my book, The Trend Forecaster's Handbook, the answer is very few. At best, they were seen as an 'added value', at worst as a 'valueless frivolity' (a quote from a former director of a FTSE 100 corporation) that contributed nothing to the organisation's ability to remain competitive.
If a business does not know how or what products are going to be used by industry and the future consumer, it is unable to build agility and respond to change.
Strategic foresight is about understanding; What's new? What's next? Who's driving it? How are they doing it? And the most crucial one – Why? Strategic foresight seeks to track the influence of global drivers causing profound, consistent – and therefore relatively predictable – change. Their impact is assessed against core human needs recognised globally by leading sociologists and academic institutions, and the ensuing value shifts that change consumers' attitudes and behaviour.
To predict the what and why, strategic foresight focuses exclusively on two groups, which account for a tiny percentage of the population – 16% to be exact. Forecasters and social psychologists refer to these groups as innovators and early adopters. The innovators, a mere 2.5%, generate those weather systems of change we discussed, while the early adopters, at 13.5%, adopt and broadcast them into the mainstream.
The skill of forecasting is to capture and harness these groups' thinking – by setting up innovator and early adopter panels, along with data mining, AI and social listening tools. Early adopters try and test new products and services, and if these work, mainstream adoption can follow.
This global pandemic has changed everything as we know it. From travel and fitness to retail and communication. For businesses to survive, CEOs need to have a flexible mindset and be prepared to adapt their strategy to suit new ways of operating and new mindsets. This is the philosophy which strategic foresight can enable you to adopt. Back in March when China was still in full lockdown, e-commerce giant JD.com collaborated with a series of alcohol brands to create a virtual nightclub experience for self-isolators. Drink brands including Budweiser, Rémy Martin, Carlsberg and Pernod Ricard, also offered alcohol deliveries tied to the service. By combining online shopping and entertainment, this pivot allowed JD to create an enriched retail experience for customers and remain relevant at a time when other brands were quickly becoming forgotten.
According to research from the University of Chicago economists Jonathan Dingel and Brent Neiman, it is estimated that approximately 37% of jobs in the US can be 'plausibly done from home'. Yet this crisis has clearly caught many businesses unprepared. From a lack of equipment to poor systems that would help employees to work from home, businesses have struggled, and that is nothing when you consider the looming challenge of migrating back to working and office life.
COVID-19 is the harbinger of far more disruptive forces we can expect during the Transformative Twenties, the decade upon which we have just embarked. All our research in 2019 was pointing to a growing number of citizens exhibiting the following behaviours: a conscious deceleration of lifestyle; a desire to consume more sustainably; an acceptance of living with less, an imperative towards being rather than doing; a fundamental reset from the mechanisms which defined capital success in the last century. It is these underlying shifts in the mindset of our society which will have a greater impact on the shape of the professional arena in the years to come than the disruption caused by Coronavirus.
In light of the seismic shock to society that is COVID-19, the need for insights which foster more agile, forward-thinking and proactive leadership is clearer than ever. COVID-19 isn't just defining new behaviours; it is pouring rocket fuel on emerging trends like the rise of resilience culture, homebodying, home eatertainment and introspective experiences. The implications for businesses from retail to hospitality, travel and work who fail to adapt and plan are catastrophic. Small changes add up over time and become drivers of competitive advantage. Individual events may be hard to predict, but the climate they create and foster can be planned for. And, with lockdown and furloughing still ongoing, we now have plenty of time to do it.