Could Coronavirus Trigger the Start of a Circular Economy?
Defined by the Ellen Macarthur Foundation, a circular economy is based on the principles of designing out waste and pollution, keeping products and materials in use, and regenerating natural systems. As the COVID-19 pandemic continues, could such an economy be on the horizon?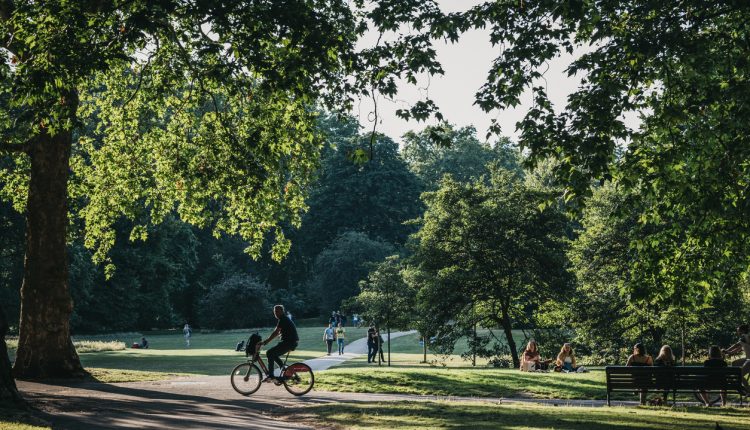 Last month, 17 European climate and environment ministers called on the European Commission to make sure that the EU's economic recovery plan for the coronavirus uses the European Green Deal as a framework. This 'green recovery' is committed to supporting post-pandemic transformation plans that put the fight against climate change and biodiversity loss at the center of Europe's economic policy – making sustainability standard in a post-COVID world. Tim Bridges, Global Head of Consumer Goods and Retail at Capgemini, examines the benefits this may bring.
A green recovery not only makes good environmental sense, it makes good business sense too. From research we know that 65% of consumers say they will be more mindful about the impact of their overall consumption once the pandemic is over. Moreover, the European Commission estimates that European companies could make savings of around €600 billion through a circular economy – namely one that promotes sustainability by eliminating waste and pollution, regenerating and recycling materials rather than discarding them.
The challenges of change
Currently, most organisations use the principles of the traditional, linear economy – take, make, use and dispose – rather than invest and re-use. Despite the benefits of the circular economy for business, society and the environment being well documented, adoption of its principles has been slow. For most consumer product organisations and retail brands, this resistance is a matter of practicality, because an overhaul of the supply chain is integral to establishing a circular economy.
Despite the benefits of the circular economy for business, society and the environment being well documented, adoption of its principles has been slow.
Usually, an organisation's supply chain is a complex shadow network of legacy systems, rigid infrastructure and siloed stakeholders. A lack of visibility and agility means businesses are left in the dark regarding their environmental impact and waste contributions.
Adding to this is pressure around customer expectations. Shoppers tend to talk the talk without walking the walk: although consumer desire for sustainable and responsible brands is increasing, willingness to pay a premium for these qualities does not match up. Brands and retailers therefore face the challenge of recalibrating their operations towards a greener model without compromising on price.
With these factors at play, it's no wonder that many organisations are struggling to reach their sustainability goals. However, the current climate and green recovery proposal provide a unique opportunity for positive change.
A framework for positive action
The first step organisations need to take is to understand and assess their current environmental impact. One of the most effective ways to do this is through a 'Six Capitals' framework, adapted from the International Integrated Reporting Council (IIRC). This enables a holistic view of the organisation and measures impact across six areas of capital: natural, human, social, intellectual, manufactured and financial.
By taking this multifaceted and multidirectional approach, organisations can understand their environmental impact while taking external factors into account. In considering how to protect and maximise the value of each area, organisations can get a better picture of their environmental footprint. They can then make actionable changes to their operating models and identify opportunities to embrace the circular economy.
The convergence of digitalisation and sustainability
Accuracy, visibility and innovation will be key to implementing change. Underpinning this is digitalisation and the use of technologies such as AI, big data and robotics. These are enabling new use cases for by-products that were previously seen as waste. They also give much-needed visibility into supply chain processes to shine a light on excess materials. 3D printing, for example, not only reduces waste due to its accuracy, but can also be a creative way to recycle excess materials. For example, Adidas created a concept trainer using ocean waste plastic and a 3D-printed midsole from recycled fishing nets.
It's important to note that the transition to a circular economy needs to be a collaborative process. Businesses must consider their suppliers, manufacturers, retailers and any other partners, because within the boundaries of their organisation it's unlikely that they'll be able to re-use 100% of products alone. The opportunities for renewal increase when collaborating with others to create a shared, circular network.
Moving towards a circular economy model is no doubt a big undertaking – a shift that takes time and can seem daunting at the outset. However, the pay-off is monumental for the individual businesses concerned, the wider economy and the planet we inhabit. COVID-19 has forced many businesses to re-evaluate their operation models, first to survive and next as they look to future – so now is the time to make sustainability an integral part of their approach.