The New Normal: Getting Back to Business
While COVID-19 provided a catalyst for many UK businesses to rapidly change the way they work, employers should use the current lockdown as an opportunity to start planning for the end of self-isolation and a 'new normal' in working practices.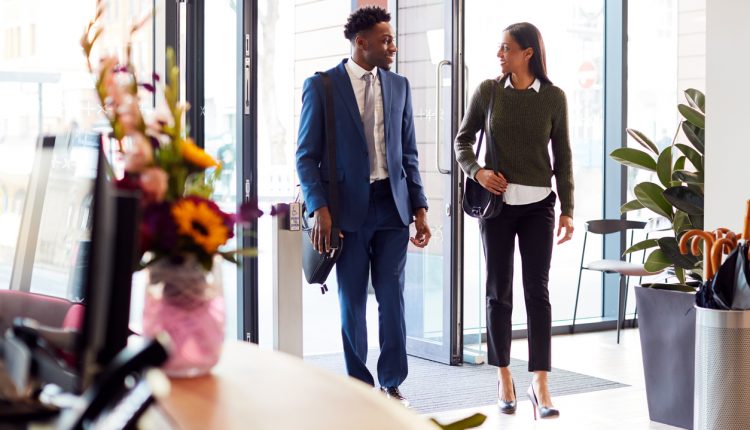 From considering how to transition back from full-time remote working to a physical office space, to continuing driving value from technology investments while maintaining employee wellbeing, CEOs must plan thoroughly now to minimise any disruption and maintain a strong company culture. So, what are the key changes that leaders should be considering and how can they manage a smooth transition? CEO Today Magazine hears from resource manager Sarah Frost and director Peter Marsden of change consultancy Entec Si. 
Although many people talk about the 'return to normal', it is likely that things will never return to the way they were before – but this should not be considered a negative. Before the COVID-19 pandemic, presenteeism was an issue in many organisations and working from home was often viewed as a luxury. In contrast, the last few months have demonstrated that employees can work just as effectively from home as they can in the physical office. Processes around online meetings, file sharing and daily check-ins have swiftly been put into place and many organisations are now more agile than ever before. The general consensus is that it would be counter-productive to revert to how things were. Instead, CEOs should view this time as an opportunity to adopt new practices and support employees at all levels to drive business forward in a more collaborative way.
Almost overnight, a large percentage of the UK's workforce had to adapt to a new routine, and for some that included juggling other pressures such as home-schooling, caring for vulnerable relatives and sharing limited office space with other family members. There is no doubt that a return to the physical office will require a new mindset. Many individuals are likely to experience anxiety around the safety aspects of travelling to and from work and the office environment will bring a host of other considerations, both in terms of mental and physical wellbeing.
The general consensus is that it would be counter-productive to revert to how things were.
With this in mind, the transition back into the workplace will require a considerable amount of planning. Change of any kind can be incredibly personal. However, COVID-19 and the potential health risks involved in returning to work is likely to only heighten worries. As with any change programme, clear and honest communication from the top down will be central to the success of this transition. After all, CEOs will be experiencing the same worries as their employees, and it is important to recognise this and show staff that they are not alone.
The return to work is likely to be phased in over a prolonged period and social distancing requirements are expected to continue for some time to come. Employers should consider how they can continue to drive value from their recent technology investments within the new 'business as usual' set up. For instance, higher-risk individuals or whole teams may not be able to return to the physical office for many months to come and therefore a cloud-based IT system, which can support a more flexible workforce, will ease many of the day-to-day pressures. Similarly, systems and processes should also be adjusted to support this new hybrid model of work.
Now more than ever, CEOs must ensure they are available to reassure anyone who may have concerns about the return to work. Regular update meetings with the entirety of the company could be one way to keep people in the loop and offer the chance for queries to be raised. Employees should not feel separated from their CEO, especially during a period of huge change, and ensuring everyone is aware of any new processes is vital to creating a sense of togetherness.
Maintaining a strong company culture will be a key challenge during this transition to a 'new normal'. To guarantee that new working arrangements are a success, business leaders and managers alike should continue to consider ways of establishing social communication opportunities within the working day. For example, daily video catch-up calls can act as a 'virtual break room', providing an opportunity for employees to chat informally and feel included. In what is otherwise an isolating situation, these social events offer a chance to make sure everyone feels involved and recognised.
For many CEOs, the COVID-19 pandemic has forced decisions and investments to be made that may not have been on the agenda for 2020. However, when preparing for the next few months it will be essential that leaders accept and plan for the new 'business as usual'. While the establishment of safe working protocols will be crucial, the key values of empathy, integrity and agility will ensure that the UK can get back to business and grow to be stronger than ever before.