Reopening for Business in a Post-COVID-19 World
Governments across the globe have begun to release their COVID-19 recovery strategy, including some adjustments to existing social distancing controls to loosen lockdown restrictions and allow employees in some sectors to return to work.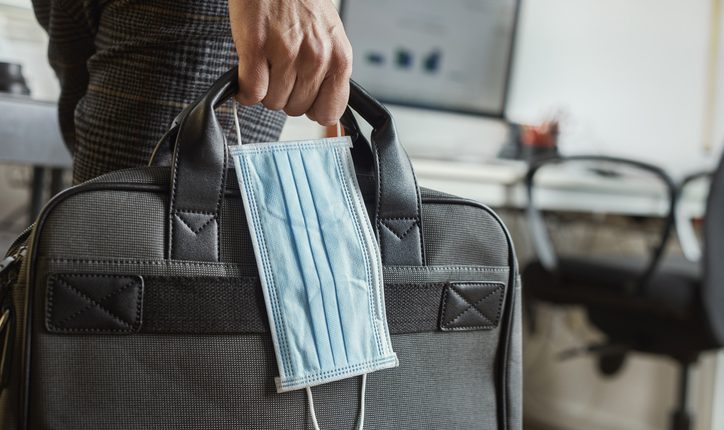 Employers have an obligation to protect their staff's wellbeing at work and business owners must plan accordingly and implement measures to limit the risk of infection.
Here are some of the steps businesses can follow to make the transition as safe as possible and provide staff with the confidence they need to return to work.
Follow government guidance
In the UK, new 'COVID-19 secure' guidelines have been published for businesses that are allowed to open under current lockdown rules, to help them get their businesses back up and running and workplaces operating as safely as possible. The guidelines include doing a COVID-19 risk assessment, following cleaning and hygiene rules and making necessary adjustments to allow staff to stay two metres apart where possible. It's important that business owners preparing for the return to work familiarise themselves with the guidelines and follow them as closely as possible.
Provide Personal Protective Equipment
In order to provide a safe system of work during the pandemic, where appropriate and where a risk assessment shows a need for it, business owners should provide staff with Personal Protective Equipment (PPE) to minimise the risk to their health and safety whilst at work. PPE includes (but is not limited to) surgical masks, gloves, aprons and eye protection, and it is up to business owners to assess health and safety risks and to decide which equipment is necessary.
Upon returning to the workplace, business owners should be prepared to practice a degree of flexibility when it comes to shifts and work schedules to minimise the risks to staff members.
Be flexible
Upon returning to the workplace, business owners should be prepared to practice a degree of flexibility when it comes to shifts and work schedules to minimise the risks to staff members. For example, they could consider adjusting shift patterns and allowing later start and finish times to enable staff to avoid rush hour. This will minimise the number of staff members coming into contact at any one time, as well as preventing staff being exposed to crowds during busy commuting times.
Maintain social distancing
Business owners should also make sure that, where possible, employees are able to follow guidelines on social distancing. This includes maintaining a two-metre distance from others and working side-by-side or back-to-back, using screens to create a physical barrier between people and marking floors to help staff keep their distance from one another.
Reinforce cleaning processes
Facilities also need to be available for staff to maintain hygiene throughout the working day. Employers should provide additional pop-up handwashing stations if possible, and make sure staff have access to soap and hot running water, which are the most effective and safest way of killing the virus. If this isn't possible, staff should be encouraged to use hand gel but need to take care and ensure they rub it into their hands thoroughly,
Provide home sampling kits
Providing home sampling kits for staff can not only keep exposure to sick employees to a minimum and boost staff confidence about coming back to work, it could prevent a second wave of the pandemic by ensuring those who have the virus are identified quickly and don't travel to the workplace.
Business owners should provide tests for all employees – not just those who are exhibiting symptoms, as it is entirely possible to carry the virus whilst remaining asymptomatic. The best test kit manufacturers and providers will offer a testing service to be delivered to employers' doorsteps, with results available in as little as two to three days.
Take a collaborative approach
Tackling the virus and limiting infection in the workplace needs to be a collaborative effort between business owners and employees. By following the guidelines on making a workplace place safe and providing home sampling for employees, employers can make the best of a very difficult situation and get back on their feet sooner, rather than later.
About Abdullah Sabyah:
Abdullah Sabyah is a scientist-entrepreneur, experienced healthcare professional, and the CQC registered manager and CEO of private DNA testing lab, Right-angled.
Rightangled have launched its own COVID-19 test that allows members of the public to test from the comfort of their own homes. There has been some controversy regarding the private buying of test kits, but in the case of Rightangled, the company offers a 50% reduction for NHS and vulnerable workers, and actually make a loss on each purchase once production costs are taken into account.