Unlimited Leave Policies: Are They What Employees Really Want?
All too often, an idea that sounds like it would make a great incentive for employees turns out to have the opposite effect. In the case of Buffer and other companies, this has been observed regarding unlimited annual leave policies.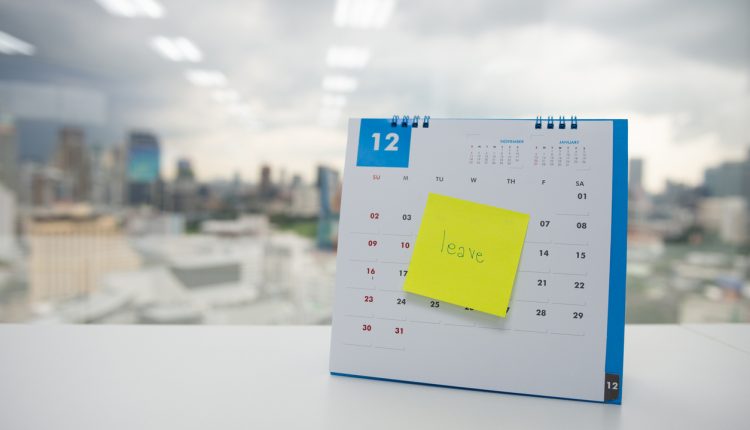 Technology company Buffer's decision to change its unlimited annual leave policy is a reminder that businesses should strive to design reward and remuneration packages that reflect what employees really want. So, how should employers go about gathering information from the workforce, and how can they ensure new policies are a success? Ed Hussey, people solutions director at accountancy firm Menzies LLP, offers CEO Today his advice.
For many, the concept of an unlimited leave policy sounds almost too good to be true and this certainly turned out to be the case for Buffer. Two years after introducing such a policy to encourage employees to use their holiday entitlement, it was forced to rethink its approach, realising that it was having the opposite effect. Instead of using up their holiday allowance, workers were taking less holiday than before. Often, employers use unlimited leave policies to make a strong statement about the forward-thinking nature of their company culture and emphasise the trust they place in their workforce. However, it could be argued that such policies risk being employer rather than employee-driven and instead of being rooted in evidence, are based on assumptions about what workers will find motivational about their reward and remuneration packages.
There is no doubt that working practices are evolving rapidly, and it is important that this fact is reflected in any new employment policies introduced by an organisation. However, in order for unlimited annual leave policies to work in practice, two key areas need to be addressed. Firstly, it is essential that employees have a clear understanding of exactly what work outputs are expected of them, and whether they are on track to achieve them. In principle, as long as workers are hitting their required KPIs, taking more holiday than the required minimum is immaterial. Ensuring that the workforce understands this and has the necessary information to track their progress will allow them to make confident decisions about when to take time off.
In principle, as long as workers are hitting their required KPIs, taking more holiday than the required minimum is immaterial.
Equally, it is vital that managers within the business live and breathe this approach, and are able to initiate the right conversations with employees. This may involve intervening when staff are taking more holiday than their productive output justifies,  or indeed too little holiday. As part of this, it is also worth considering whether the process of booking annual leave should include an authorisation process with line managers, or whether onus will lie solely with employees to manage their workload and decide when to take a break.
Buffer's subsequent decision to introduce a minimum leave policy could prove an effective option for some companies. This step also reflects the fact that employees' right to a minimum amount of annual leave is enshrined in UK law. One of the key limitations of unlimited leave policies is that they ignore a fundamental human instinct – the need for a clear set of boundaries. Giving the workforce carte blanche to book holiday can result in feelings of guilt if individuals feel they are placing undue pressure on their colleagues or preventing others from taking leave. Equally, they can feel a sense of injustice if some individuals are abusing the system by taking an excessive amount of holiday.
In order to ensure reward and remuneration packages are in tune with what employees really want, effective employee engagement is key. An important first step is for the business to carefully assess the values and culture that it wants to promote. This will allow employers to ensure any benefits introduced closely support the company's chosen ethos. For example, if an organisation wants to be recognised for promoting work-life balance, introducing flexible working arrangements could be a sensible option.
Another crucial step is to find out what employees want that is not currently included in their reward and remuneration package. Too often, employers assume that they know the answer to this, and are surprised when they find that new policies aren't popular with the workforce. For example, even if the business believes an unlimited leave policy aligns well with its corporate values, introducing it without any evidence that it is going to be popular is unwise and may cause confusion. Trying to enforce it may well lead to problems further down the line.
Recognising that people may respond more or less willingly to different communication approaches, for example, online surveys or face-to-face interviews, can help employers to gather information about the types of packages that staff really want. Once a new policy is in place, it is also worth noting that repetition (a "drip-feed" approach) often proves most effective to ensure the workforce is on board and engages with it in the right way. Adopting a multimedia communications strategy, where the business' message is emphasised over a number of different channels over a period of time, can also help to minimise confusion around new employment policies and ensure that everyone is on the same page from the beginning.
When it comes to putting in place policies around annual leave, getting the balance right is everything. A worker who is failing to deliver due to taking too much time off, and a worker who is burned out, because they haven't taken enough leave, could be equally damaging to levels of productivity across the business. By recognising people's inherent need for boundaries, and paying close attention to employee feedback, organisations can design reward and remuneration policies that meet workers' needs and support their commercial objectives.