In honour of Earth Day, Elettra Bianchi Dennerlein, Co-founder and Co-CEO of My Online Therapy, takes a look at the world's most powerful CEOs who are committed to fighting climate change and the nature emergencies facing humanity.
Environmentalist at heart and in practice, I got involved in the fossil-free grassroots movement over five years ago and then went on to study Environmental Technology at Imperial College. Throughout this time, I can safely say that the CEO par excellence that comes to mind when benchmarking what it means to do business in a responsible way and for the environment is Yvon Chouinard. Most recently, Elon Musk has also gained a similar stance – and this is what initially drew me to join Tesla.
Thankfully, the startup and business world are finally waking up to the dramatic changes that need to happen in order to meet the agreed target to avoid global warming of more than 1.5 °C. And although not everyone is on the same page, a lot of the CEOs of today have joined the fight against climate change – let's take a look at what they're currently doing to help save our planet.
Yvon Chouinard
Let us begin with the man who embedded environmental responsibility into the very fabric of his being and in the way he has operated as a relentless entrepreneur. Yvon Chouinard founded Patagonia as an outdoor clothing and gear company with a mission statement to "build the best product, cause no unnecessary harm, use business to inspire and implement solutions to the environmental crisis". Choosing the right path that is going to do the least harm to the environment is instilled in the very heartbeat of Chouinard's decision making. In fact, he has never packaged himself or his company as some sort of 'planet-saving heroes'. He has always talked about responsible business and has taught the world that it is not only possible to be profitable, but that you can also make it as a billionaire whilst caring for the planet we all call home.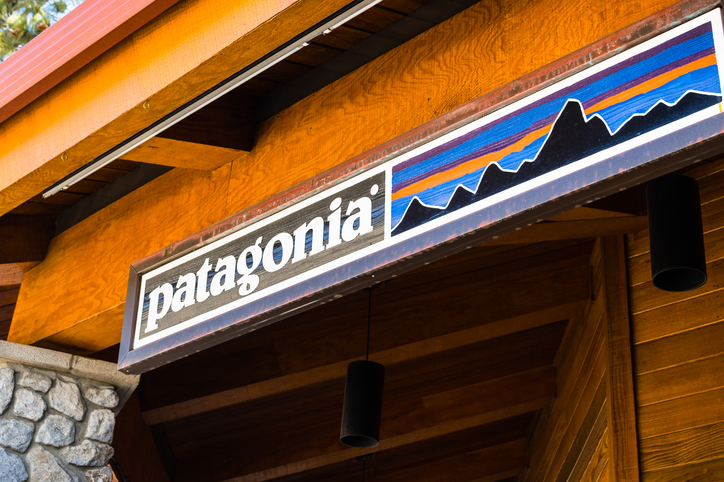 Just a few days ago I watched the docufilm Mountain of Storms – the story of the first ascent on Cerro Fitz Roy, undertaken by Yvon and four friends. His relationship with nature is palpable, and his continuous support of the environment through Patagonia takes numerous forms. The one that speaks to me the most is the direct support for activism through the Patagonia Action Works.
Elon Musk
In the fifteen months working for Tesla, I was lucky enough to witness firsthand someone working to solve one of the biggest concerns of the last decade: the raising amount of pollution causing the planet and its living species to literally suffocate. That someone is Elon Musk. Elon has managed to defy the rules, subvert the logic and always over-deliver in one of the most inflexible and polluting sectors of the market, the automotive sector. He has revolutionised the concept of private transport. From the very act of purchase – approached by the customer not only because they want to buy a good looking car but because they're also buying into a lifestyle change – to putting the safety of the driver and those who breathe the air around the car itself. Elon has brought sustainability into everyone's home. You can buy a car, you can put solar tiles on your roof or you can store energy in your Powerwall and go off-grid. Or you can do all of the above. Brace yourself because there is more to come!
Bill Gates
If you have seen the recent Netflix three-part docuseries Inside Bill's Brain, you were most likely struck by the incredible work the Bill & Melinda Gates Foundation has done and is still doing on the eradication of polio and for female empowerment. While there is some mention of his support for the fight against climate change, it is not the item on the foundation's agenda that is most well-known. I have to say that I also find it very hard not to be extremely critical about Bill Gates' support and active massive investment in nuclear energy. I oppose the narrative that without relying on an interim use of an incredibly resource-intensive and pollutant form of energy (nuclear), we would not be able to meet the world's demand.
In February this year, marking the 20th anniversary of the foundation's inception, Bill and Melinda released their annual letter where they have clearly stated that climate change is now at the forefront of their agenda. They are planning to work on technologies for lowering carbon emissions and on ways to help vulnerable populations adapt to the crisis. I am definitely going to be sitting front row to witness their work unfold.
Jeff Bezos
When Bezos refused to listen to one of his employees who was aiming to advance a strategy on Amazon's sustainability plans for the future, it was all over the news. It immediately reminded me of when Fiat's ex CEO Sergio Marchionne stated that electric vehicles were never going to replace the internal combustion engine or, in fact, take any relevant stake in the market. This was at a time when Tesla was making history, and soon after Marchionne was forced to turn the tide.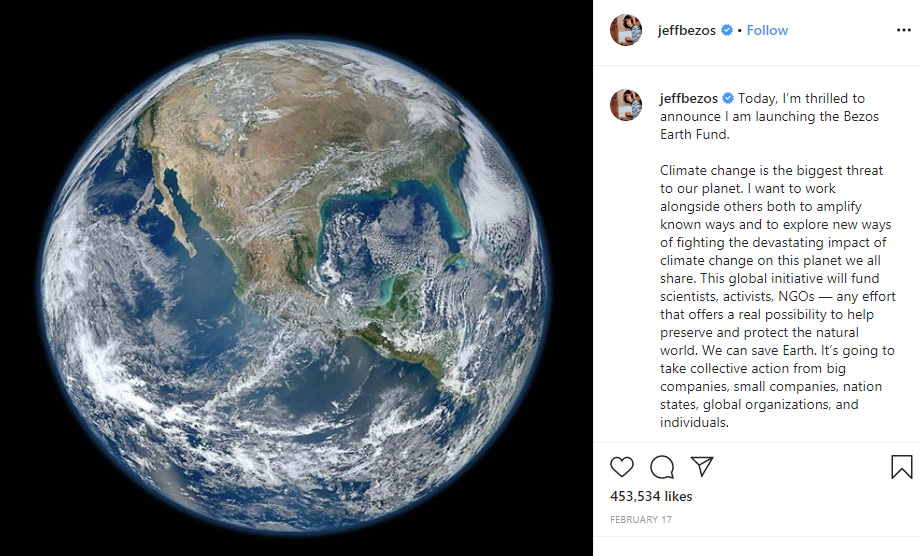 Similarly, Bezos's announcement of his 10 billion Earth Fund to fight climate change is quite the U-turn, which is a desirable step in the right direction. However, all that glitters is not gold. The deployment of this fund is yet to be announced and disclosed, and more importantly, unless this step is also backed by critical changes in Amazon's operations to implement sustainable practices, I am afraid it will be deemed a very expensive way to buy appreciation.
Hayden Wood
Let us jump across the pond and put a spotlight on Hayden Wood. I have been living in London for eight years and just over three years ago, I changed my energy supplier to Bulb. Bulb is now the UK's largest renewable energy supplier and just seventh after the "Big Six" in terms of numbers. Hayden Wood and Amit Gudka (co-founders) set out to disrupt a 54-billion energy market with the intention of saving over 20% on customers' bills and most importantly, set them on a greener path in reducing carbon emissions. As a customer, I can say that I am a fan and advocate of Bulb. What they say they do, they really do. They are lowering carbon emissions one house at a time. In 2019, they missed their ambitious goal to save 6.6 million tonnes of CO2 by just over 1 million, and soon they will announce their 2020 target. I am proud and happy to have contributed to this. For as much as I have happened to read some bad reviews about working at the company and specifically about Hayden's leadership style, this has been true of all the great disruptors. Any of the leaders listed here are in the same category and have received very similar reviews.
I look forward to seeing more of Bulb's success stories, especially in their international expansion.