The 10 Richest Self-Made Women in the World
While a number of the wealthiest women in the world were born into money, many of them built up their fortunes themselves. Here is CEO Today's list of the richest self-made women in the world in 2020.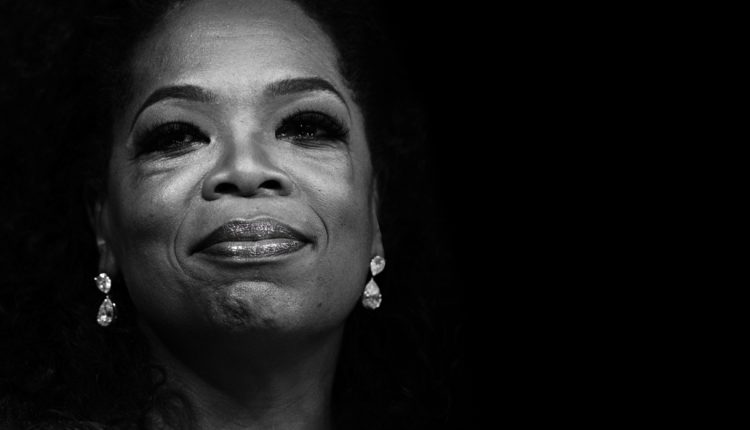 Doris Fisher $2.2 billion
Age: 90
Gap was founded by Doris and Donald Fisher in 1969 after the couple struggled to find jeans that fit Don. They successfully raised $63,000 and opened their first store in San Francisco – selling jeans and music. And the rest is history, as they say. Up until 2003, Doris served as Gap's chief merchandiser and sat on the company's board until 2009.
In 2019, Fisher and her three sons lost $1 billion amid a slump in sales. Fisher's family currently owns 43% of Gap through a number of trusts and limited liability companies, as well as three of the 13 seats of the retailer's board.
Oprah Winfrey  $2.6 billion
Age: 65
There's probably not a person reading this who doesn't know who Oprah Winfrey is. Born into poverty in rural Mississippi to a teenage single mother, the American talk show host, TV producer and philanthropist has accumulated her wealth off the back of her uber-successful TV show, which ran for 25 years, as well as the media and business empire she's established in more recent years. Two years before the conclusion of her talk show in 2011, Winfrey announced a joint venture to establish the Oprah Winfrey Network (OWN). Her 25.5% of the channel is worth around $75 million. In 2010, she bought a 10% stake in Weight Watchers (which since then has been lowered to 8%) and acts as an ambassador of the brand.
Angela Leong $3 billion
Age: 59
In addition to being the Managing Director and largest individual shareholder of Macau-based casino company SJM Holdings, Angela Leong is also an elected legislator. With its 19 casinos, SJM Holdings is one of the six companies authorised to operate casinos in Macau. Leong is married to Stanley Ho, who started Sociedade de Turismo e Diversões de Macau (STDM) – the company which controls SJM Holdings.
Angela began investing in her early 20s and has accumulated most of her wealth through her large portfolio of Hong Kong properties.
Rita Tong Liu $3.6 billion
Age: 71
Currently number 27 on Forbes' Hong Kong's 50 Richest 2020 list, Rita Tong Liu turned a million-dollar gift from her banker father-in-law into an impressive property portfolio which includes entire floors in Grand Millennium Plaza, Shun Tak Centre, Far East Financial Centre and Lippo Centre. Rita entered the real estate market in 1976, focussing on luxury real estate, but later turned to developing car parks. After her husband passed away in 2003, Rita transitioned to commercial office spaces, capitalising on the soaring prices in the financial district in Hong Kong.
Marian Ilitch $3.8 billion
Age: 87
Born into a family of Macedonian immigrants, Marian Ilitch was raised in Dearborn, Michigan, where she met her husband – Mike Ilitch. The two of them founded the Little Ceasers Pizza restaurant in 1959, which has since then grown into a chain of restaurants and entertainment outlets. The chain, which Marian currently owns, now includes restaurants, entertainment, sports and gaming centres which rake in an estimated $4 billion in sales every year. Ilitch and her now late husband have seven children. Their first-born son Christopher Paul Ilitch serves as Ilitch Holdings' CEO and President.
Chan Laiwa $5.8 billion
Age: 79
Chan Laiwa is one of Beijing's biggest real estate developers and the Founder and Chairman of Fuwah International Group. Although she comes from a noble family, their fortunes were long gone by the time Chan was born. Forced to drop out of school due to poverty, she started a furniture repair business which quickly became successful. In the early 1980s, she moved to Hong Kong with a plan to further expand her business and in the 1990s, she entered the real estate market through founding Fuwah International Group. In 1999, Chan established the China Red Sandalwood Museum, to which she's been devoting most of her time in recent years whilst her son runs Fuwah International Group.
Diane Hendricks $7.2 billion
Age: 73
Diane Hendrick is the Co-founder and Chair of ABC Supply – the largest wholesale distributor of roofing, siding and windows in America. Hendricks and her husband founded the business in 1982 in Beloit, Wisconsin. She has run the business since his death in 2007. ABC Supply has grown from a single shop to a business with 780 branch locations and over $10 billion in sales. She led the two biggest acquisitions in ABC Supply's history, buying rival Bradco in 2010 and building materials distributor L&W Supply in 2016.
Denise Coates $5.4 billion
Age: 52
After leaving university, Denise Coates trained as an accountant before taking over a number of her family's betting shops, which she later sold to bookmaker Coral. In January 2000, she purchased the domain name Bet365.com and a year later, she launched the betting site. She currently owns around half of the privately-held company, which facilitates more than $65 billion in bets annually.
Coates is the highest-paid CEO of any UK company.
Gina Rinehart $13.4 billion
Age: 66
Gina Rinehart is an Australian mining magnate and one of the country's most prolific businesswomen. The daughter of high profile iron-ore explorer Lang Hancock, Gina took over her father's company, Hancock Prospecting, and turned it around from a debt-laden business into a highly profitable enterprise.
In addition to Hancock Prospecting's mining successes, the company has also been investing in other industries, including coal, property, beef and dairy. With a herd of 320,000 cattle, the company is Australia's third-biggest beef producer.
Wu Yajun $13.5 billion
Age: 56
Wu Yajun and her ex-husband Cai Kui co-founded Hong Kong-listed real estate developer Longfor Properties in 1993. Before starting the company, she worked as a journalist and editor at the China Shirong News Agency, which was controlled by the Construction Bureau of Chongqing Municipal Government. The connections she built in the government and business world during her time there were her stepping stone to her success as they helped her launch her career in the real estate sector.
After divorcing her ex-husband, Wu lost some $3 billion in transferring 40% of her shares to him. She stepped down as Longfor Properties' chair in 2018, handing her company shares over to her daughter, Cai Xinyi.