How to Raise Money as a Female Entrepreneur
Access to funding is a challenge for pretty much every entrepreneur looking to grow their business. But sadly, the stats and stories would suggest that for women, the struggle is all the more real. According to research from the British Business Bank, of the £5.6 billion of venture capital invested in 2017 in the UK, 89% went to all-male founding teams. And in the US, where 38% of companies are founded by women, female-led companies receive just 2% of venture funding.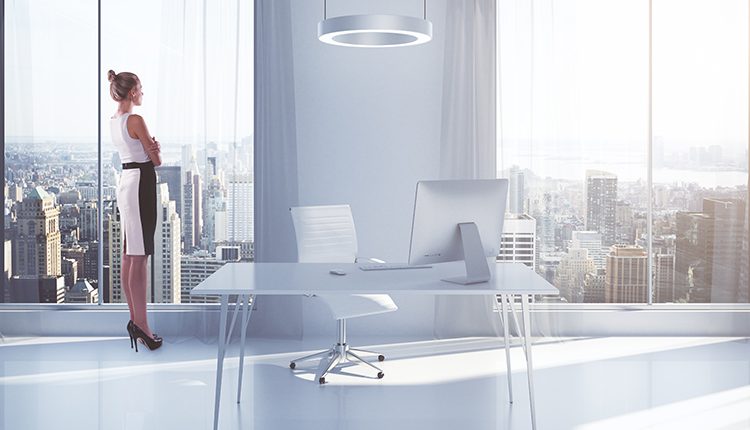 Why is this?
Part of the problem is the lack of female angel investors and venture capitalists in the market. I have pitched to some incredibly inspiring women, but they probably amount to about 2% of all pitches, with almost all being men. Women are also turning to more alternative sources of finance, crowdfunding being one of them, which is impacting how many are looking for VC funding.
There is some interesting research from Harvard Business Review which revealed that male and female entrepreneurs tend to get asked different types of questions by VCs, which can impact how much money they raise. Men tended to get asked about their potential for gains and women were asked more often about the potential for losses. Harvard Business Review concluded the difference in questioning appeared to have significant funding consequences.
The tide is turning
The stats may say one thing, but based on my experience raising money for my tech business, VenueScanner, the tide is definitely turning.
Now, there is a much greater desire to bridge the gender gap and invest in female-led companies. You only have to look at some of the new funds emerging including Ada Ventures, a $34 million London-based VC investing in previously overlooked founders and the female-focused Borski fund based in the Netherlands, to prove this. There is also a lot more support available in the form of business forums and networks. AllBright, the UK's first women-only networking club which has expanded to America, is a great example of this.
The reality is, raising money for your start-up is a massive challenge, regardless of your gender, but it is also rewarding and brings with it a huge opportunity to take your business to the next level. Here's what I have found to be key to successful fundraising – regardless of whether you're a man or a woman:
Resilience
Fundraising is tough. But anything that is tough builds resilience which helps you build a better business in the long run. For me, the fundraising challenge differed at each stage. In the early days, the biggest challenge was knowing who to pitch to. I didn't know any angel networks and had no contacts so there was a lot of cold calling and outreach on LinkedIn which was followed by a lot of rejection. This was pretty soul-destroying at times but it helped me build up a huge amount of resilience. Rejection is hard but I knew we had a great product, a great business model and a great team, I just needed to find the right fit for us.
Don't give up
After spending another day cold calling and LinkedIn messaging, I was invited to Amsterdam to meet with the founder of Booking.com which was a huge honour and a massively insightful experience. It taught me not to give up. And after sending 15 emails over a two-and-a-half-year period to someone else I had always admired and wanted to join our investor base, he finally took a meeting (after that 15th email, having been impressed by my determination!). He has since become an investor in VenueScanner and has added immense value to the business. So, don't give up. Identify who you think will be a good fit for your business and then don't stop until you get in front of them!
Continued learning
In every pitch you go to, you'll be asked difficult questions. About your business model, your revenue, your people, your leadership style and everything else in between. You will be prepared for some things and you won't be for others. But by tackling these questions, you will learn, improve and become stronger as a result. So even if you experience a really difficult pitch that comes to nothing in terms of investment, it's always worthwhile because you will become a better business leader as a result.
 Seek advice
The UK entrepreneur community is a strong and vibrant one. Don't be afraid to seek advice from other founders about the best type of investor for the stage your company is at. I joined the International Conclave of Entrepreneurs (ICE) which is a network for tech entrepreneurs in Europe and it has given me access to a wide range of incredible people who I learn from every day.Raising money is a challenge regardless of your business model, your industry or your gender. While the scales may have been tipped in favour of male-led businesses historically, this is changing as more women look to start businesses and invest in them. If you're looking to fundraise, then be resilient and tenacious, learn from every pitch, seek advice where you can and never give up.
About Rebecca Kelly
Recognised by Forbes as one of Europe's most disruptive young leaders as part of its 30 under 30 programme, Rebecca is CEO and Co-founder of VenueScanner. Since launching the company in 2016, Rebecca has raised £1.8 million in funding and grown the business to become the UK's largest online venue booking system.