50 Years of Earth Day – Lessons and Challenges for Businesses in the Next Five Decades
On April 22, 1970, 10% of the total population of the United States took to the streets and parks to participate in organised protests for a healthy, sustainable environment in the very first Earth Day. What was unique about Earth Day in 1970 was that it achieved a rare political alignment, enlisting support from across the social spectrum – rich and poor, urban dwellers and farmers and business labour leaders came together as one united entity against environmental issues.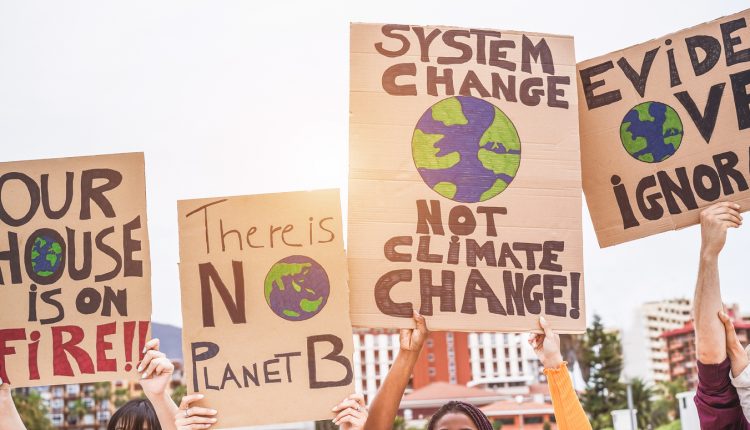 Thanks to Denis Hayes and a group of environmental leaders, 20 years later, in 1990, Earth Day became a global phenomenon, mobilising 200 million people in 141 countries and lifting environmental issues onto the world stage. Since then, every April 22 has been dedicated to raising awareness of environmental and climate issues around the world and bringing together people, businesses and governments to help protect our planet. This year, Earth Day organisers are celebrating its 50th anniversary digitally, not allowing the current global pandemic to slow down progress, they are promoting 24 hours of virtual activities, paving the way for the biggest campaign to date.
Then and now – the drivers of Earth Day
The motivations behind Earth Day have evolved over the years. Historically, the environment movement was driven by immediate threats – such as polluted water supplies, chemical spills, and smog-filled air, among others. It was clear that pollution had a tangible and negative impact on our quality of life, and in many ways addressing the most egregious and visible of those issues seemed to really move the needle on environmental issues. In fact, in the US, the bedrock of environmental policies in the 70s, such as the Clean Air Act and Clean Water Act, were set up as a direct response to the demand of the people involved in awareness campaigns from Earth Day demanding governments to take action. The passion of the people at the time was what drove action from the federal government.
In contrast, Earth Day has now expanded its focus from a local one to match the global implications of climate change. And for businesses, beyond this massive shift in how sustainability and climate issues are impacting society, the other great shift we have seen since Earth Day's inception is who is leading the charge in taking action – with businesses playing an increasingly key role in this shift. Like other major transformations such as globalisation and the current digitalisation, sustainability transformation is in the early stages of disrupting how businesses operate and think about their role in the world.
This year alone, corporations like Microsoft, IKEA and Delta announced aggressive goals to cut carbon emissions.
People's demand is still at the heart of this movement, however now, they are voting with their dollars, and this stakeholder pressure is extending beyond individuals to key influencers, from investment groups like Blackrock, to employees – across the spectrum there has been a significant shift in the public's demand for businesses and governments to act sustainably.
We see businesses are taking the leadership role in accelerating the sustainability transformation by aggressively setting publicly announced sustainability goals and to achieve internationally accepted climate targets and science-based goals. This year alone, corporations like Microsoft, IKEA and Delta announced aggressive goals to cut carbon emissions. And this trend expands beyond the largest companies in the world. Our own analysis shows that from 2005 to 2017, there has been a three-fold increase in the size of the average annual carbon reduction targets companies are setting, from just 2% per year to 6% per year, meaning that companies need to go deeper with projects and invest more every year. The 2020s have been dubbed the "decade for climate action" as the next 10 years will be critical for businesses to integrate sustainability as an imperative piece of their long-term strategy. For this year's Earth Day we expect to see more brands and companies announce plans on how they are taking the necessary steps to help save the planet – but there must be significant action behind those plans to ensure long term success and security.
The Earth Day of the future – the next 50 years
 The future of Earth Day, depends on how businesses and governments can both successfully drive the sustainability transformation. By Earth Day 2070, we will definitively know if our efforts today to collectively manage the global climate crisis have been successful. I am convinced there is a path to reconcile the environmental realities with economic growth – and there are key indicators this progress is underway. But fundamentally, our current balances must shift, because a lot has been built on carbon, oil, coal and other resources we won't be able to exploit like we have been for the last decades. We foresee this current momentum of businesses leading the sustainability transformation charge continuing, and there are three distinct considerations for businesses as they drive progress forward for the next 50 years.
In 50 years, data will be a key pillar
If we have learned anything since the Paris Agreement commitments were made in 2015, it is that the path between setting targets to achieving them is very complex, and it is imperative to have that road paved in data. Access to the right energy, water and waste data has never been more available, however, leveraging this data and applying advance analytics is critical in ensuring the plans are on pace and identifying new opportunities for savings. The focus on data should remain central to your sustainability plans, and forward-thinking organisations who learn how to harness this early on will outpace the others as they use these insights to check progress, identify new opportunities and address outliers within their portfolio.
The 2020s have been dubbed the "decade for climate action" as the next 10 years will be critical for businesses to integrate sustainability as an imperative piece of their long-term strategy.
Stakeholder pressure will continue to mount
 What's harder to predict is the generational shift. In 50-years-time, the youth of today will be running the businesses and governments of tomorrow. Today, over 70% of millennials are willing to pay for sustainable products and will be a driving stakeholder force in how businesses maintain their competitive edge. And we have seen the youth of today rise up and take to the streets to fight for climate change. This societal shift is transcending consumers into other key stakeholders – we see businesses sustainability profiles influencing people's decision on where they choose to work, investors will make this a key consideration into who they fund. This means that every seat at the executives' table has a role to play in the organisations' sustainability program – it must no longer be contained to the facilities or corporate responsibility team, but influence HR, marketing, product design, operations and finance.
Technology will rapidly evolve
 Technology is key, and each day we see more advancements made which support long-term sustainability objectives. Promising technologies like predictive analytics are already proving results across enterprises and we will see this continue to evolve to add value to sustainability efforts in the future. Even five years ago the business case for renewable energy was a tough one to make, but with falling costs and enablers like blockchain, and the convergence of technology like renewables + battery storage, organisations' investments in technology will show faster returns and savings compared to the status quo. Applying sustainable models, like the circular economy will change the way businesses operate, influencing product design, facilities management and operations. But we see this extending beyond the walls of the organisation – as technology enables supply chain visibility, fleet electrification and risk modelling.
The reality is that Earth Day is no longer just one day of the year, but represents one of the most pressing issues of our time and impacts humanity as a whole. We need to embed climate action into everything that we do in order to ensure the climate crisis is addressed and mitigated, changes made today by governments, businesses and individuals will determine our world in 50 years. Now is the time to evolve our standard and embed sustainability into the core of organisations' strategies. From how we engage our employees and customers to product design, supply chain and risk management. The organisations that place sustainability at the centre of their strategy today, will be resilient and ready for tomorrow and the next 50 years to come.