5 Steps Retailers Can Take to Ensure Business Continuity
As the COVID-19 pandemic escalates and the majority of purchases continue to migrate to the internet, retailers inhabit an especially uncertain moment in time. What can retail-based companies do to ensure their survival?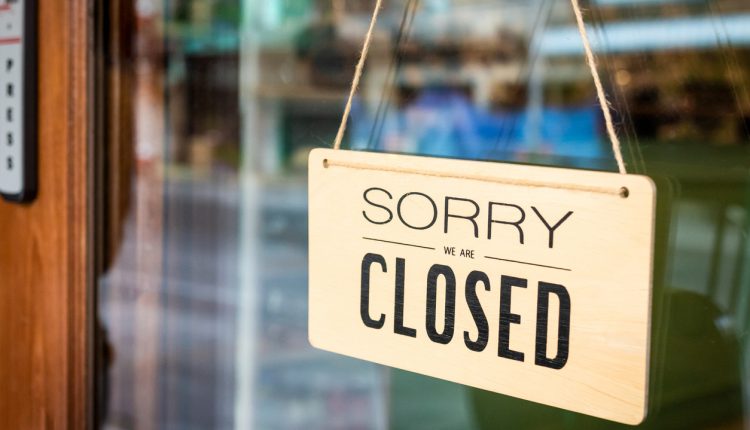 Threats to modern retailers come in many forms. Specifically at the moment, we're living in uncertain times, and it's no secret that the retail industry is being affected. A survey by analyst Retail Economics of 2000 consumers found that two-thirds of shoppers said they had switched to purchasing products online that they have always previously purchased in-store. Demi Edmunds, Digital Marketing Specialist at TextAnywhere, tells CEO Today what these changes might portend for businesses.
This is changing the shape of both online and high street retail. So how can CEOs adapt their businesses to these new circumstances in order to reassure their customers, organise staff and ultimately protect their brand? Thankfully, regardless of whether a business continuity plan exists, there are some simple steps and technologies that C-suite executives within the retail industry can implement to ensure business continuity remains.
1. Be Adaptable
Being adaptable at this point in time is one of the most important aspects of ensuring business continuity. For many C-suite executives, this uncertainty is not ideal as they like to plan ahead of time and ensure there is a strategy in place for the next 6 months, which falls in line with financial and economic stability. However, there is no harm in having an intelligent plan in place to ensure consistency, but that can be adapted at any point, as long as the team is aware of this and can put measures in place to ensure maximum flexibility.
2. Conduct Training
Consider upskilling your employees in order to deal with current business disruption. This might mean utilising skill sets across teams to pause current projects that are no longer necessary, and moving them into an area which requires additional attention – such as customer support at a time when there is an influx of questions and queries.
Being adaptable at this point in time is one of the most important aspects of ensuring business continuity.
Ensure you are including this as part of ongoing training, so in the future if there is another business disruption such as a cyber attack, natural disaster or power cut, employees are skilled across multiple areas and know how to follow prescribed protocols.
3. Streamline Communication
Effective communication is key, and as such there are two main criteria that need to be considered – speed and reach. Since mobile messaging boasts an 95% open rate and 90% of all messages are read within 3 minutes, it is a great channel for business critical/service interruption notifications. This can be used to streamline communication around store closures, revised opening hours, stock availability updates, and changes to delivery times. SMS functionality for these types of messages can be integrated directly into existing systems via an API, or accessed via standalone online platforms. Message templates can also be used for large scale sends, with dynamic fields making it easy to personalise your message for every customer.
4. Be Clear with Your Staff
Communicating with staff quickly and in a way that engages them is difficult, in particular when you consider shift work, or the need to be on the road, such as delivery drivers. SMS can be really useful in this scenario, as it provides an ideal platform for retailers to send short, easy to understand messages which can be read at any time or place. Given that on average, people check their phones 58 times a day, there is no more effective way to get urgent messages about shifts becoming available or new mandatory practices due to coronavirus over to the team.
5. Identify Future Risks
In addition to the disruption identified during the coronavirus outbreak, it's important to assess other potential risks to your business. For example, if the business becomes a victim of a cyber security attack. Businesses that are prepared for these situations and have a recovery plan in place, will have appropriate technical support, backups and emergency protocols that will ensure business is maintained before and during the execution of disaster recovery. Ensuring these risk assessments are in place, means your business is in the best possible position to respond to any future situation.