Jeff Bezos' Earth Fund: A Real Commitment or a Reputational Tactic?
In February, Jeff Bezos announced that he's setting up the Bezos Earth Fund and is planning to donate $10 billion in an effort to help the fight against climate change, stating that it "is the biggest threat to our planet".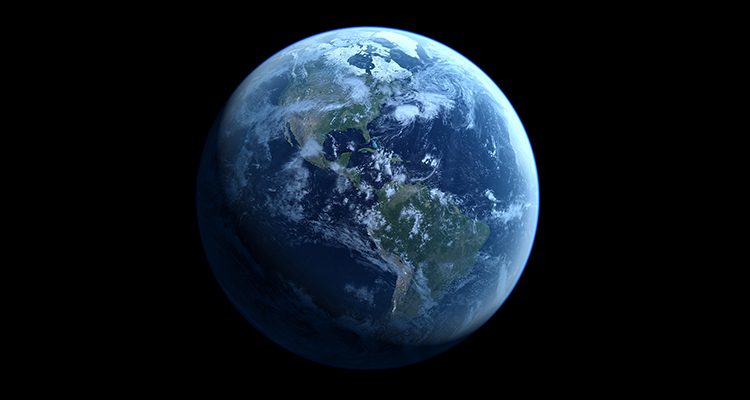 In an Instagram post, Amazon's Founder announced that he's planning to "work alongside others both to amplify known ways and to explore new ways of fighting the devastating impact of climate change on this planet we all share". He plans to fund scientists, activists and NGOs, and to get involved in any effort that "offers a real possibility to help preserve and protect the natural world".
Despite the lack of leadership on the climate crisis from governments on both sides of the pond, Bezos' philanthropic gesture clearly makes a statement that there is a climate emergency. Any commitment to sustainability and philanthropic donation is a step in the right direction. The fact that Bezos, the richest man in the world who has the resources and power to help fight the climate crisis, is catching up with peers like Bill Gates and Warren Buffett provides a halo effect for him and Amazon. However, the question is: Is this the main reason why he's doing it and is this the best way to help the environment? Considering the way Amazon operates, doesn't it feel like he's trying to make money utilising the earth's resources with one hand, whilst trying to preserve it with the other?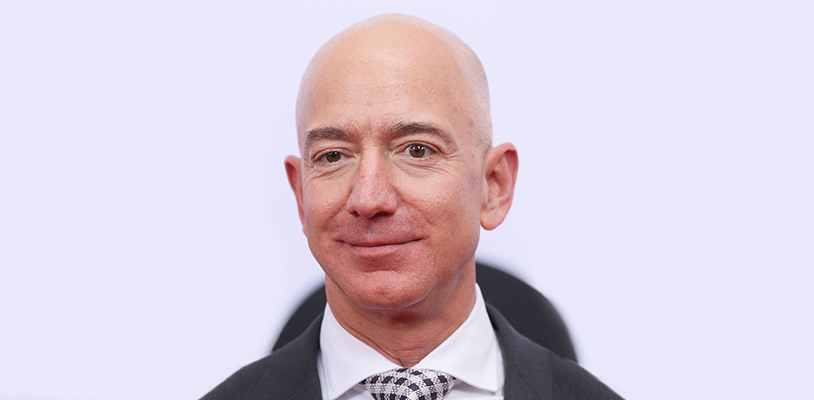 In recent months, both Amazon and Bezos have seen demand to act on climate change from both customers and employees. A number of analysts have argued that Bezos' Earth Fund is his answer to the increased pressure he's seen from his employees to do more towards helping fight climate change. However, purpose needs to start from within. Whist big initiatives like this one are fantastic, CEOs of big companies need to realise that teaching employee how to tell the story of the company and making them brand ambassadors could be a more effective way to push out their messaging. The companies that are on their way to achieving true sustainability are the ones who have created the conditions for their stakeholders to own the issue. Employee ownership tends to result in increased engagement and better productivity, and could ultimately legitimise a company's purpose.
This is of course not to say that nothing good will come out of Bezos' ambitious initiative – it is truly commendable that the billionaire is using the power he has to support the cause so many people across the globe are fighting for. The slightly worrying thing though is his intentions and the fact that it feels like his commitment is more about his personal reputation, rather than his company's.
A better way to commit to the environment, which is hopefully something that is in the works, would be to combine his personal commitment with a business commitment, through re-evaluating and improving his company's current processes and policies, which are anything but environmentally friendly at the moment, and turning around its reputation by rethinking its environmental impact and the way it operates.
Nick Ranger, Managing Partner at BrandPie, compares Jeff Bezos' efforts to Unilever's saying that:  "When we look at Unilever, we see a company that has made huge commitments over the last ten years to drive sustainability through significant changes in business operations. It hasn't been purely philanthropic, it's recognised its role and impact, making itself a better more sustainable corporate citizen and improved the way it does business across its entire value chain, doing good and enhancing its reputation along the way. It's been true to its purpose by doing so." Nick believes that if Amazon commits to become the Earth's most responsible customer-centric company, the "impact on its customers, its business ecosystem and value chain would deliver far more than $10 billion of benefit". What is more, the results will be more far-reaching than any personal contribution Bezos makes to offset the way his business operates.
There isn't one thing that is going to fix climate. As Jeff Bezos himself believes, if we want to help the environment, "it is going to take collective action from big companies, small companies, nation states, global organisations, and individuals." With his vision and stomach to invest boldly in new technologies, he is in the best position to achieve significant impact. However, the main thing we need is a shift in the way big companies like Amazon operate. They all have a moral duty to do what is right for our planet and a great start for them would be to shift business operations from exploitative to regenerative. More and more customers expect to see a change in big and small companies' sustainability policies and the ones who fail to take action and address climate change will inevitably get punished for it. For now though, let's celebrate Jeff Bezos' truly generous gesture, hoping that more change is in the air.