5 Essential Tips to Grow your eCommerce Business
From building a satisfying mobile experience to taking proper advantage of social media, these are the essential strategies for growing a web-based business.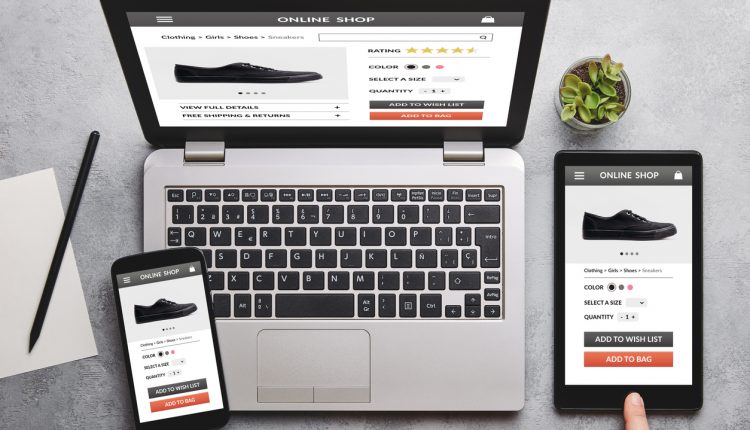 Building and running an eCommerce business is not easy. There are a number of challenges you need to overcome before becoming an expert at it. The essential thing to know is that whether you are managing a giant eCommerce site or one for a small business, you will need sufficient effort and dedication to grow successfully. How do you gain a competitive advantage against your competitors in the digital space, and how do you stay on top of the competition? This article highlights advanced tips on how to increase potential leads to your site and grow your eCommerce business.
Enhance Your Shipping Services
If your business has been running devoid of free shipping, then this is the season to adopt this dynamic strategy. Studies show that there are plenty of benefits that come with free shipping, including increased brand visibility and attraction of more customers. You might also want to ship products beyond your borders, leveraging the international market. Shipping internationally by adopting an ePacket tracker, for example, enables your business to reach out to global customers effectively.
Build a Mobile-friendly eCommerce Website
In such an era where over 3.5 billion people across the globe are using smartphones, having a mobile-optimised eCommerce website is an essential component of every business. A significant number of online users are willing to stay in an eCommerce site only if the website is mobile-supported. mCommerce is becoming a global trend, and your business must adapt it to beat the competition. To have a mobile-friendly eCommerce site, you will need to take several factors into considerations. Such factors include:
• Having a website that loads quickly.
• Having a site that is user responsive.
• A simplified checkout process.
• Optimised mobile site and site search.
In such an era where over 3.5 billion people across the globe are using smartphones, having a mobile-optimised eCommerce website is an essential component of every business.
Enhance Excellent Customer Services
Recent studies indicate that over 70% of eCommerce customers are likely to pull out of a purchase process if they notice poor customer services on a business website. For you to be competitive in the online market, therefore, you must offer outstanding customer services to existing and potential customers. This means being able to reach and respond to customer queries via phone, email, customer service desk, live chat, or even social media platforms.
Take Advantage of Online Marketing Strategies
Your eCommerce will be targeting online users, and effective internet marketing strategies will come in handy. From Search Engine Optimisation and email marketing to blogging and social media advertising, internet marketing goes a long way in promoting the growth of your eCommerce website. These strategies must be tailored to increase traffic to your eCommerce website as well as converting potential leads into loyal customers.
Real-Time Customisation
Gone are the days when businesses ran website content that is irrelevant to visiting customers. To maintain and attract more customers to your eCommerce business, you will need to offer them a customer experience that is tailored to their needs. This means promoting relevant offers, ads, and other product-based publications. You might also want to use a customer's preferences, interests, and browsing history to create customised marketing strategies for your clients.
In Summary
The increased growth of online users has led to a significant expansion of the eCommerce market. Small businesses and large online giants such as Amazon have adopted different strategies to attract more customers to their eCommerce sites. However, for an eCommerce business to stay on top of the competition, running their sites under specified strategies is inevitable. Such strategies include real-time customisation, online marketing, shipping services, and the use of mobile-optimised websites.