The Most Powerful Entrepreneurs in Modern History
Rutger Bruining, CEO of personal biography-writing service StoryTerrace, offers perspective into the origin stories of some of the biggest entrepreneurs of the 2000s.
Entrepreneurs are not only people who build massively successful companies, but they are responsible for creating new ideas and products that have crafted and curated the world we live in today. The entrepreneurial spirit is one that has pushed the last two decades to the limit and has impacted just about every aspect of our lives, from technology to entertainment.
We know the products and services that the major entrepreneurs of our time have created intimately, but many of us don't know the personal details of the people that have shaped and transformed our worlds so dramatically. The start of 2020 represents a brand-new chapter, and with each new year comes new stories of entrepreneurialism that will engage and inspire millions across the country.
Rutger Bruining is CEO of personal biography-writing service StoryTerrace, which launched in 2015 and has since scaled massively across both the UK and US. As an entrepreneur himself and professional storyteller, Rutger now takes a look at the stories of some of the most impressive entrepreneurial figures in modern history.
---
Jeff Bezos – Founder of Amazon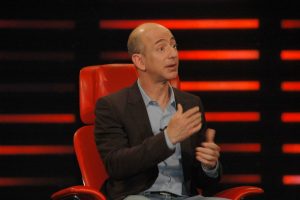 Jeff Bezos has been in the news frequently as of late with the recent reports of the alleged hacking of his phone by a Saudi prince and his high-profile divorce. These might not be the best reasons to be in the press, but Bezos' rise to prominence as the leader of one of the largest e-commerce empires in the world is undeniable, and the news in December 2019 that Amazon prime subscriptions alone had totalled over $5bn quarterly is a testament to his continued success.
Born in Albuquerque, New Mexico, in 1964, Bezos studied computer science and electrical engineering at Princeton. After graduating, he made his way to Wall Street and, while still in his 20s, became a Senior Vice President at D.E. Shaw. Four years later, in 1994, he quit to start Amazon. Peter Diamandis and Steven Kotler have called Bezos an "exponential entrepreneur"— his business rapidly expands each year.
Elon Musk – Founder of SpaceX, Co-founder of Tesla, Chairman of SolarCity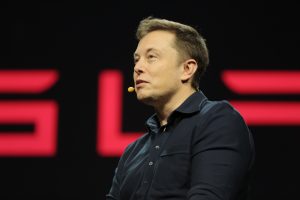 Musk is hailed by many as one of this generation's greatest entrepreneurs and engineering geniuses and is currently focused on SpaceX following the successful test of his SpaceX's Crew Dragon safety procedure and the recent launch of the Tesla truck.
Musk was born in South Africa in 1971 and grew up reading science fiction—a preference that would inform his worldview and career. After moving to the US, he made a series of smart decisions and became a millionaire in his 20s. He created the online city guide Zip2, which was purchased by Compaq in 1999 for $307 million, and X.com, an online payments site that became PayPal and was acquired by early-stage for $1.5 billion. He founded private rocket company SpaceX in 2002 and electric car company Tesla Motors in 2003.
Steve Jobs – Co-founder of Apple
The late Co-founder of Apple is one of the world's most legendary entrepreneurs, and since his death in 2011, Jobs has been cited as one of the true pioneers of modern mobile technology.
Born in San Francisco in 1955, Jobs started Apple Computers with Steve Wozniak in 1976. A decade later, the two parted ways when Jobs left the company, but he returned in 1997 to turn it around—and he changed our relationship with tech and the internet with the creation of the iPhone and iPad. He died in 2011 following a battle with pancreatic cancer.
He changed our relationship with tech and the internet with the creation of the iPhone and iPad.
Travis – Co-founder of Uber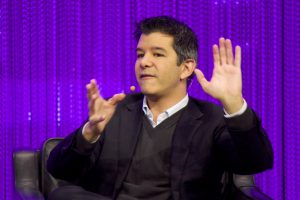 Major news broke in December 2019 that Travis Kalanick, former CEO and Co-Founder of Uber, would step down from the board of directors, effectively severing ties with the company. However, the lasting impression he left on modern society is undeniable, completely revolutionising the transport industry and regulations worldwide.
In classic Silicon Valley fashion, Kalanick dropped out of UCLA in 1998 to work on a tech idea. But his Napster-like file-sharing company, Scour, got him sued for a quarter of a trillion dollars in 2000, and he filed for bankruptcy. His next company, Red Swoosh, another file-sharing firm, sold for $19 million in 2007. He came up with the idea for Uber in a conversation with Garrett Camp, Co-founder of StumbleUpon. The two imagined it as a "timeshare for limousines."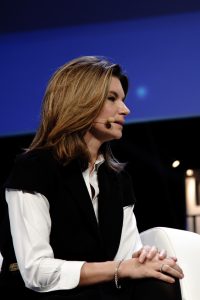 Natalie Massenet, Founder of Net-A-Porter
Natalie Massenet is now the Chairman of the British Fashion Council, investor, and Founder of Imaginary, a new VC fund investing into early-stage retail and tech companies.
Born in Los Angeles in 1965, Massenet was a writer for Women's Wear Daily then moved on to Tatler before going out on her own in 1998 to set up Net-a-Porter, the world's first website for purchasing designer clothes. It launched in 2000. She is also Head of the British Fashion Council, a group that evangelises British designers around the world.
Brian Chesky – Co-founder of Airbnb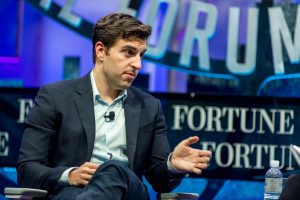 As Co-Founder of Airbnb, Chesky is currently working on
developing the concept of a stakeholder-based world, following Airbnb's recent announcement that their corporate governance will take into account the opinions and priorities of all stakeholders (i.e. anyone involved in the company, including low-level employees and even hosts), not just investors.
Founded in 2008, Airbnb now has more than 40 million users. It started when Chesky and his roommate, Joe Gebbia, then broke art school graduates, decided to rent out floor space in their apartment. They eventually launched a website to allow others to do the same. The site graduated from the Y Combinator start-up incubator and got its first round of venture capital funding in 2010.
It started when Chesky and his roommate, Joe Gebbia, then broke art school graduates, decided to rent out floor space in their apartment.
Bill Gates – Co-founder of Microsoft
Bill Gates is arguably one of the most influential, and certainly wealthy, people on this list. Having made an estimated $110bn with Microsoft, Gates is an entrepreneur-turned-philanthropist, spending millions every year on charitable endeavours and sustainability initiatives.
Gates has jostled for first place on the list of the richest people in the world for decades, and, most of the time, he's come out on top. Born in Seattle in 1955, Gates co-founded Microsoft with Paul Allen in 1975. The company revolutionised the world in a few short years by making computer technology massively accessible to ordinary people.
Michael Bloomberg – Founder of Bloomberg LP
Michael Bloomberg is the Founder of one of the most well-known and successful business and financial services companies in Bloomberg LP. Now at the height of his political career this far, he is campaigning for the place of Democratic nominee for the Presidency of the United States.
Born in 1942 in Boston, Bloomberg attended Johns Hopkins and earned a Harvard MBA in 1966. He moved to New York and joined Salomon Brothers, becoming a partner in 1972. Then, in 1981, he started Bloomberg LP, the company behind the eponymous Bloomberg Terminals, which revolutionised Wall Street by putting detailed financial information at traders' fingertips. He left in 2002 to pursue a career in politics, serving three terms as mayor of New York before rejoining the company in 2014.
Arianna Huffington – Founder of The Huffington Post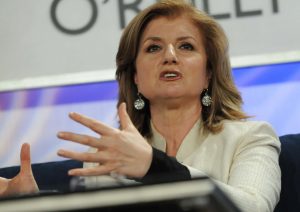 Arianna Huffington is the Founder of one of today's most influential news outlets, the Huffington Post, but is now working full time on her new company, Thrive Global, which aims to help improve sustainability and health-first workplace practices.
Born in Greece in 1950, Arianna Stasinopoúlou studied at Cambridge, where she headed the debate club the Cambridge Union. After graduating and writing in London, she moved to America where, in 1986, she married Ronald Reagan's deputy assistant secretary of defence, Michael Huffington. The two divorced in 1997. Known for her conservative views, she became more liberal through the 90s. In 2005 she founded the Huffington Post as a progressive answer to the conservative Drudge Report. AOL bought HuffPo in 2011 for $315 million.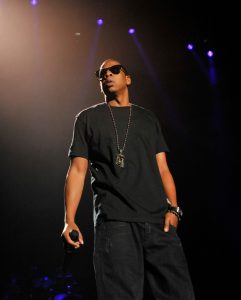 Shawn Carter, Founder of Roc-A-Fella Records
Shawn Carter, perhaps known better as Jay-Z, has been working on "Life and Times" a digital experience website covering music, art, sport and elements of popular culture, whilst also working towards influencing criminal justice reform with the Shawn Carter Foundation.
Carter, now known as Jay Z, was born in 1969 and grew up in Brooklyn's Marcy Projects during some of New York's roughest years. He didn't release an album until the age of 26—relatively late for an aspiring rapper. To get his music to an audience, he founded his own label, Roc-A-Fella, and bought streaming music service Tidal for $56 million; in January 2017 Carter sold 33% of Tidal to Sprint for $200 million.
To get his music to an audience, he founded his own label, Roc-A-Fella, and bought streaming music service Tidal for $56 million
Steve Blank – Author of The Four Steps to the Epiphany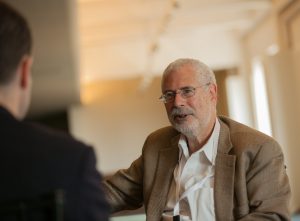 Serial entrepreneur and bestselling author Steve Blank is considered the dean of Silicon Valley and now spends his time teaching classes and providing insight on how to connect with customers, think more creatively, and strive for innovation.
Born in New York in 1953, he retired from a 21-year career in tech in 1999. Since then, he has made a business out of observing and processing developments in Silicon Valley and packaging those thoughts for eager would-be entrepreneurs to consume. Blank took four companies public and has a net worth estimated at around $2.5 billion.
Sara Blakely – Founder of Spanx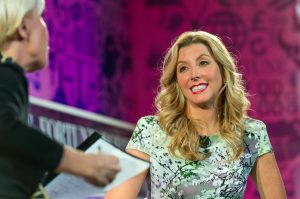 Sara Blakely, billionaire Founder of Spanx and pioneer in women's fashion and undergarments, holds regular Q&A sessions and advice columns, helping other entrepreneurs to organise their approaches to growing their businesses.
The creator of Spanx was born in 1971 and grew up in Clearwater, Florida. Blakely scored too low on the LSAT to follow her dream of becoming a lawyer, but after selling fax machines door to door, she realised her talent as a salesperson. At the age of 27, Blakely recognised the need for Spanx, and so invented them using scissors and a pair of pantyhose. Her big break came when Oprah Winfrey listed Spanx as one her "favourite things."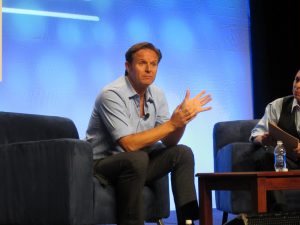 Mark Burnett – Producer of Survivor, The Apprentice, The Voice, Shark Tank
As the creator of programs including Survivor, The Voice, Shark Tank and The Apprentice, Burnett has shaped pop culture through reality TV. After years as a British paratrooper, the London-born Burnett moved to California in 1982 and sold T-shirts on Venice Beach.
His TV career took off with the premiere of Survivor in 2000. In 2015, he became the president of MGM Television and was also instrumental in elevating Donald Trump's prestige as a symbol of American business success which undoubtedly helped him in his journey to the Presidency.