The 4 Essentials to Business Success in 2020
What are the business priorities that will almost guarantee you growth and success in 2020?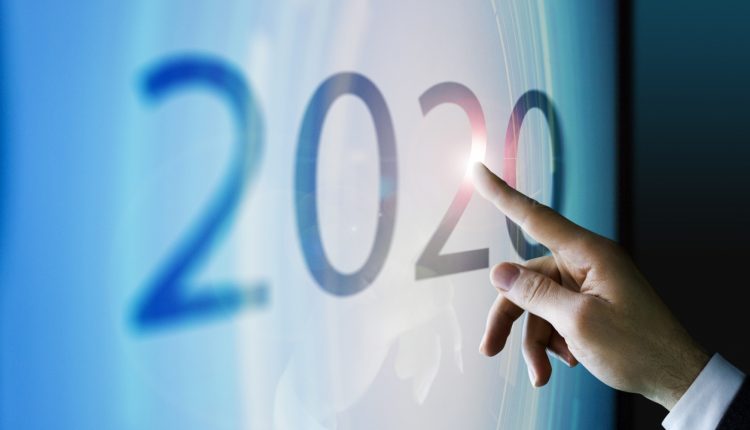 The decade that just ended saw unprecedented technological advancements that brought about dramatic changes across society, culture and business. But according to Chris Kemp, CEO and Founder at new business consultancy Ingenuity, no sector has been more impacted than marketing. Below, he tells us more.
The new year promises to be a big one for marketing and advertising, with global ad spend predicted to rise by 4%. It isn't just the ad players gearing up either, with 79% of digital commerce leaders ready to take advantage of opportunities in 2020, while experiential continues its upward trajectory.
Here at new business consultancy Ingenuity, we work in the space between brands and agencies to help them recalibrate and build businesses that meet the demands of tomorrow's customers. This position has allowed us to analyse trends from conversations with brands and agencies to predict what 2020 holds.
Technology
The latest Brand Strategy and Innovation survey from Gartner identified the top three barriers to marketing innovation as risk aversion, limited talent and an inability to measure impact. Upskilling workforces and hiring managers that can create compelling visions for brands should therefore be a priority.
Not only is there a real focus on the most innovative tech available, but efficiency, streamlining and automation is the future. AI, AR and VR have already infiltrated a number of sectors, a trend that's set to continue. What no one seems to be paying attention to is just how brands want new tech to be utilised and implemented.
There's a sense that senior brand-side marketers now have the "unofficial" role of culture shifters, in terms of encouraging the widespread adoption and embracement of digital technology and making sure people feel comfortable with data-driven decision making.
Data
While data continues to be the word on everyone's lips, the conversation has shifted to how it can be utilised to inform business decisions and how to measure whether it is being used effectively.
The abundance of data brands now have access to has created greater confusion around what is valuable and what isn't. Not only this, but data scandals, as well as restrictive new legislation, mean consumers are increasingly distrustful. The introduction of GDPR, which gives consumers greater control of their data, should go a long way to rebuilding that trust.
Data scandals, as well as restrictive new legislation, mean consumers are increasingly distrustful. The introduction of GDPR, which gives consumers greater control of their data, should go a long way to rebuilding that trust.
Crucially, we will see a significant increase in education around data. Brands will become more aware of what data they are collecting and why they're collecting it in order to validate against a concrete business use. Moreover, auditing to ensure the data remains relevant will also become the norm.
Additionally, new methods of collecting and measuring data will emerge. Ones that acknowledge the customer journey in much more dynamic and holistic ways. This will enable brands to go beyond the simplified ways of measuring success and embrace every single touchpoint in the customer journey.
Content marketing
Businesses will increasingly embrace content marketing and refine their strategies to tell real stories and engage with wider audiences.
While innovation is mentioned frequently in this space, many brands fail to recognise the purpose behind content marketing to begin with. It isn't a quick fix in a bid to create noise, but rather a way of identifying audiences, understanding what they're looking for and creating content that directly corresponds to their needs.
In 2020 and beyond, when looking at content strategies, brands need to explore what platforms they should be using and consequently what type of content they should be creating for those platforms. In order to take existing practices and strategies to the next level, it is paramount to avoid generic content and ensure it is functional and adds strategic value.
SEO
Brands are increasingly looking at digital strategies as the key to unlocking growth. Many have run SEO and content production in-house already, but as we move forward, they'll be looking to turn this up a notch.
It comes as no surprise then that nearly two-thirds of SEO jobs in the UK require content skills. Brands are already extremely curious about online buying models and want to make sure their digital advertising is maximising potential via optimisation and cost efficiency methods.
Final thoughts
Keeping across these trends and having a solid position on them is key for agencies looking to help brands grow. For new clients it's a way to stand out from the crowd and for existing clients it's a way to add value and futureproof client relationships.