Putting Your Business on the Map: How Important Is Location?
In today's internet age, you could be forgiven for thinking that business locations are no longer as important.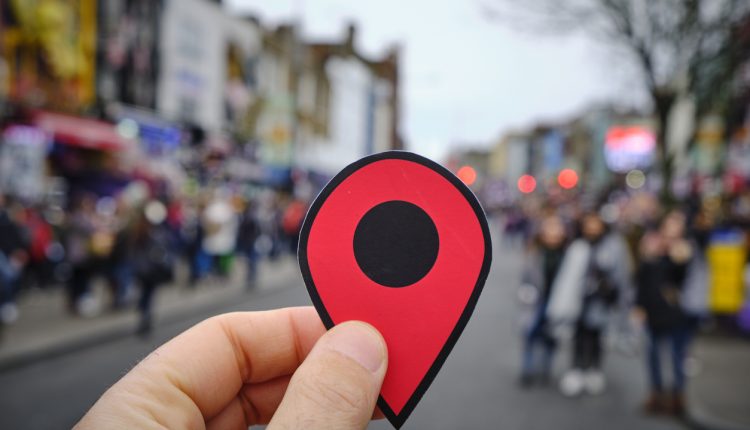 But according to John Taylor, Managing Director at Geoplan, while the rise of the digital economy and online business has prompted big changes, where business operations are situated is always going to be a critical and calculated decision – regardless of whether you're a high-street greengrocers or a 'disruptive' ecommerce company.
Below, john explains to CEO Today that these decisions are determined by a long list of variables, such as proximity to customers, skilled employees, easy transport links, low-cost labour, etc. 
The importance of locations is perhaps most obvious when you consider companies that rely on customers coming into their place of business. Consider an expanding fast food chain – let's call it Tasty Falafel Co. If Tasty Falafel want to open a new restaurant, they may want to consider a site within easy walking /driving distance of a sizeable demographic favourable to eating delicious Middle Eastern cuisine. But this is just the starting point.
Any number of geospatial factors could impact on the ultimate success or failure of that restaurant. So, they may also want to consider how many lunchtime diners are within eight minutes walking distance of the location, what barriers lie in their path (e.g. a busy road without a crossing), and what competition exists within this geographic area (e.g. sandwich shops, takeaway pizza outlet, etc.)? They will then layer this information in order to provide a more holistic picture of the restaurant's prospects, before making an informed judgement.
Evaluating the geospatial factors
When you take a look at how the high street is rapidly changing shape, this geospatial information also becomes crucial when assessing sites. Retailers will use it to determine whether it would be wise to open a "hyper-local hub" or, when it comes to their existing stores, whether they should downsize, relocate or even close?  Vitally, given the struggles many high street retailers are facing, it can also be used to assess what a fair rental price would be.
Retailers will use it to determine whether it would be wise to open a "hyper-local hub" or, when it comes to their existing stores, whether they should downsize, relocate or even close?
Without access to rich geospatial data or the tools to analyse it, decision makers would be forced to rely on gut instinct or spend months conducting expensive research. Geospatial planning solutions allow them to shortcut this process and remove the guess work.
This insight, however, is just as important to online or supply chain businesses as it is to highly visible high street operators. In fact, there isn't a business anywhere in the global economy that couldn't benefit from geospatial data when it comes to analysing, promoting, serving, predicting or modelling demand.
Why location matters when you're online
If you're an ecommerce business and you're managing sales and returns, for example, you'll still need to think about location – especially when it comes to the logistical complications. If getting goods to and from your warehouse in an efficient manner is important, being located down a narrow, one-way street where vans would need to negotiate heavy congestion is far from ideal.
When you see warehouses along the side motorways, these buildings haven't just been randomly plonked in the middle of nowhere. They are there because they have easy access to the motorway network, and at an affordable price.
Even when you have no goods to ship and few people to employ – a data hosting company, for example – location is still critical. Think about the requirements of a co-location data centre. Proximity to the internet backbone, and a stable energy supply, is going to be crucial to this business, due to the speed and reliability requirements of businesses operating in this industry.
How the internet is impacting location
This doesn't mean the internet isn't impacting where businesses choose to operate, however. The big difference is that decisions are no longer based solely on what's physically visible – exacerbating the need for geospatial data analysis.
If we consider Tasty Falafel Co. again, lunchtime customers may no longer be the only consideration – especially as brokered delivery services such as Just Eat, Deliveroo and Uber Eats mean anyone can order food from anywhere, at any time. As a result, we're increasingly seeing catering businesses setting up in "Dark Kitchens" in low rent, specialist facilities that are much nearer to their target customers (often in unbranded locations).
Geospatial data analysis is vital in this type of location planning. As with all businesses, these geospatial insights will give the people making these decisions confidence that they have picked the best site to serve customers, employees and, ultimately, their profitability.