CEO Today Top 50 – Safra A. Catz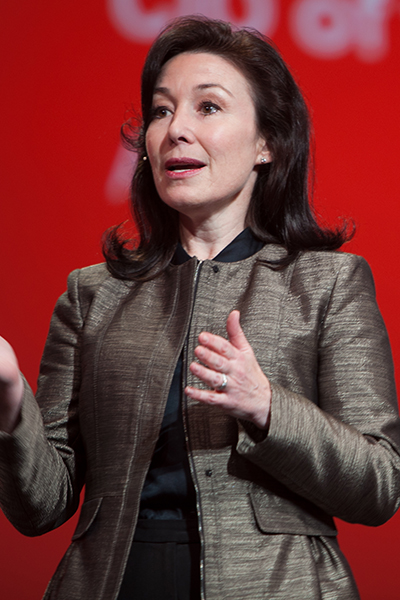 CEO Top 50
Name: Safra A. Catz
Net worth: Approx. $1 billion
Company: Oracle Corp.
Bio:  In 1986, Safra A. Catz earned a bachelor's degree from the Wharton School of the University of Pennsylvania and a JD from the University of Pennsylvania Law School.
Catz joined Oracle Corporation in April 1999, becoming President in 2004. Later that year, Oracle announced that Larry Ellison would step down as CEO and that she and Mark Hurd, Oracles Co-President alongside Catz, had been named as the new CEOs.
In December 2017, Catz was elected to the board of directors of The Walt Disney Company, which became effective on February 1, 2018.
She was ranked by Fortune as the 12th most powerful woman in business in 2009. According to an Equilar analysis published by Fortune, she was the highest-paid woman among Fortune 1000 companies in 2011.
CEO Fact: Katz was one of several CEO's invited by President Donald Trump to discuss the possibility of taking up a position in his administration.  Katz reportedly was considered for the post of either U.S. Trade Representative or Director of National Intelligence.