CEO Today Top 50 – Robin Li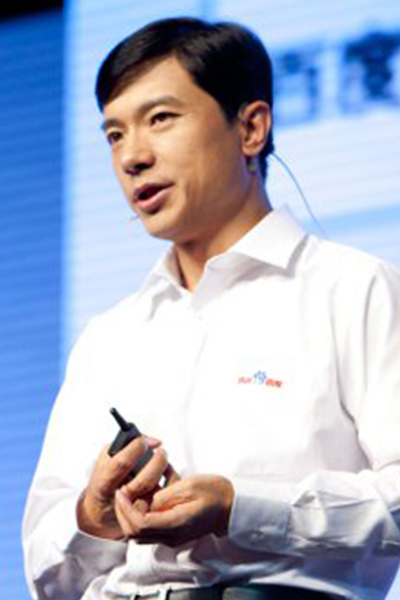 CEO Top 50
Name: Robin Li
Net worth: Approx. $6 billion
Company: Baidu
Bio: Robin Li is Co-founder and CEO of the search engine Baidu, and one of the richest people in China. He is a member of the 12th Chinese People's Political Consultative Conference and studied information management at Peking University, as well as computer science at the State University of New York at Buffalo. He founded Baidu in 2000 with Eric Xu, working as CEO since 2004, and was included as one of the 15 Asian Scientists To Watch by Asian Scientist Magazine in 2011.
Between 2001 and 2005, Li has been named one of the Chinese Top Ten Innovative Pioneers, one of IT Ten Famous Persons and one of the CCTV 2005 Chinese Economic Figures of The Year. In December 2006 he was named that year's World's Best Business Leader by the American Business Weekly.
CEO Fact: In 2007, Baidu became the first Chinese company to be included in the NASDAQ-100 Index. Li also developed the software used for the online version of The Wall Street Journal.