CEO Today Top 50 – Michael Dell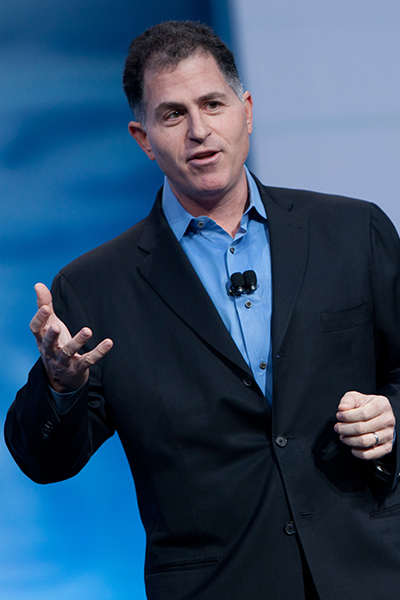 CEO Top 50
Name: Michael Dell
Net worth: Approx. $40 billion
Company: Dell Technologies
Bio: Michael Dell is the Founder and CEO of Dell Technologies, the result of the merger between Dell and EMC Corporation. As a freshman in at the University of Texas, he started a small business putting together and selling upgrade kits for personal computers.
His first company was founded in 1984 and registered as PC's Limited. The company went public in 1988, renamed Dell Technologies, and quickly went from a medium-sized firm to a billion-dollar enterprise. Despite stepping down as CEO in 2004, he returned to his position in 2007 at the request of the board.
Among other philanthropic activities, Dell donated $1.8 million to the Friends of the Israel Defence Forces, and $36 million to relief efforts following Hurricane Harvey in 2017. He and his wife founded the Michael and Susan Dell Foundation in 1999, which has granted $65 million to three organizations in the health sector and given over $650 million to children's issues and community initiatives by 2010.
CEO Fact: Dell acquired EMC Corporation for $67 billion in 2016, historically the highest-valued acquisition in the technology sector. These holdings were reorganized under the new parent company, Dell Technologies.