CEO Today Top 50 – Marc Benioff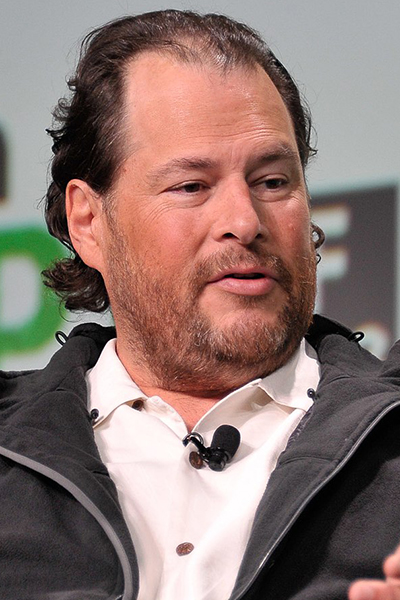 CEO Top 50
Name: Marc Benioff
Net worth: Approx. $7 billion
Company: Salesforce
Bio:  Benioff received a Bachelor of Science in Business Administration from the University of Southern California in 1986, where he was a member of the Tau Kappa Epsilon fraternity.
Benioff sold his first application, How to Juggle, in high school before founding Liberty Software, with which he created and sold games for the Atari 8-bit computer at just 15 years old.
He worked at Oracle in a variety of Executive positions for 13 years before founding Salesforce in 1999, which specialises in software as a service (SaaS).
He was named in Fortune's 50 World's Greatest Leaders in 2016 for his work and dedication to equality and other social issues. He was also named Businessperson of the Year by Fortune readers and he received The Economist's Innovation Award.
CEO Fact: Benioff is a keen philanthropist and created the 1-1-1 model of integrated corporate philanthropy, in which companies contribute 1 percent of equity, 1 percent of employee hours and 1 percent of product back to communities. Over 700 companies have adopted this method, including Google. He also donated $1 million dollars to the recent March for Life