CEO Today Top 50 – Jamie Dimon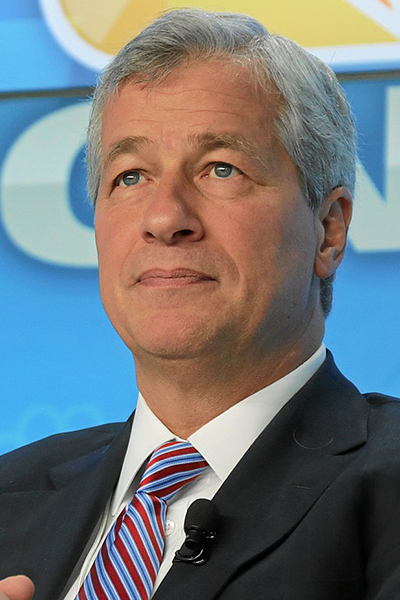 CEO Top 50
Name: Jamie Dimon
Net worth: Approx. $1 billion
Company: J.P. Morgan
Bio:  Jamie Dimon majored in psychology and economics at Tufts University, after which he enrolled at Harvard Business School where he graduated with a Master of Business Administration degree as a Baker Scholar in 1982.
Dimon worked for and was fired from CitiGroup after his once profitable relationship with Wall Street legend Sandy Weill deteriorated.
He was named CEO of JPMorgan Chase in 2005 and then additionally Chairman and President a year later.
Dimon previously served on the board of directors of the Federal Reserve Bank of New York.
JPMorgan Chase is considered the #1 credit card provider in the US In 2009 as well as the leading US bank in domestic assets under management, market capitalization value, and publicly traded stock value. Dimon was considered one of The TopGun CEOs by Brendan Wood International, an advisory agency.
CEO Fact: Dimon is credited with pulling off the 'Deal of the Century' and saving Wall Street when he spearheaded the purchase of Bear Stearns (worth $11.7 billion) for $2 per share at the height of the financial crisis.  He is also known as Barack Obama's 'favourite' banker.