CEO Today Top 50 – Dara Khosrowshahi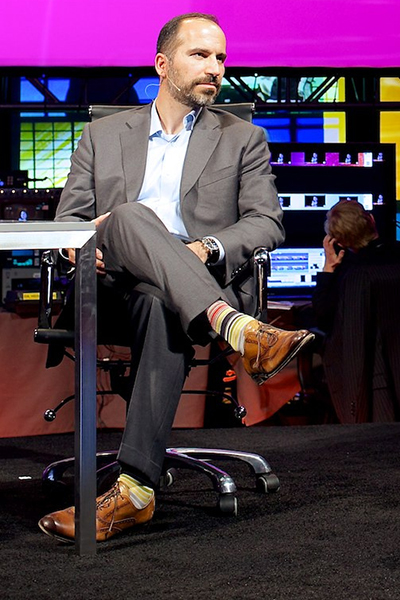 CEO Top 50
Name: Dara Khosrowshahi
Net worth: Approx. $200 million
Company: Uber
Bio:  Dara Khosrowshahi graduated from Brown University in 1991 with a BA in electrical engineering.
Khosrowshahi became CEO of Uber in 2017, following the resignation of previous CEO and Co-founder Travis Kalanick. Uber reportedly paid him over $200 million to take the position.
Mark D. Okerstrom took over as CEO of Expedia after Khosrowshahi's departure to join Uber, leaving him to forfeit the stock options Expedia had previously given him as part of a long-term employment agreement.
He is also a member of the board of directors of BET.com and Hotels.com and sits on the board of The New York Times Company.
CEO Fact: Khosrowshahi grew up in a wealthy family in Iran, but in 1978 just before the Iranian revolution the family fled fearing reprisals and left everything behind.  When his father returned to to Iran briefly, he was detained and held in Iran for 6 years.  This has led Khosrowshahi to become a fierce critic of US President Donald Trump's immigration policy.