CEO Today Top 50 – Charles Koch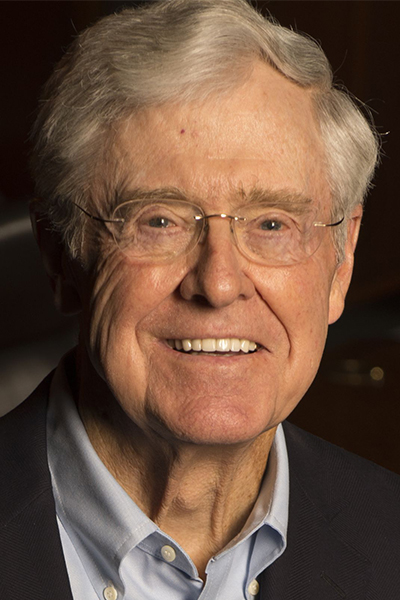 CEO Today Top 50
Name: Charles Koch
Net worth: Approx. $50 billion
Company: Koch Industries
Bio: Charles Koch studied engineering at the Massachusetts Institute of Technology and earned two master's degrees in mechanical and chemical engineering. After working in Arthur D. Little Inc., Charles joined his father's business, Rock Island Oil & Refining Company. After his father's death, he became the President of the business and renamed the firm Koch Industries in his honour.
Charles has an interest in politics and has made financial contributions to libertarian and conservative think tanks and campaigns.
Koch Industries has invested over $70 billion in acquisitions and own Invista, Georgia-Pacific, Molex, Flint Hills Resources, Koch Pipeline, Koch Fertilizer, Koch Minerals, and Matador Cattle Company.
In 2003, he received the Spirit of Justice Award from the Heritage Foundation. He then won the Herman W. Lay Memorial Award by the Association of Private Enterprise Education in 2005, and in 2011, the William E. Simon Prize for Philanthropic Leadership by Philanthropy Roundtable.
"To succeed, a business must not only develop profit and loss measures, but also determine their underlying drivers in order to understand what is adding value, what is not, and why."
CEO Fact: Koch has published three books detailing his business philosophy: The Science of Success, Market Based Management, and Good Profit.