Incorporating Free Age Verification Tools into Your Website
While providing online products and services is practical, high-tech, and forward-thinking, it is critical to comprehend privacy, security, and safety.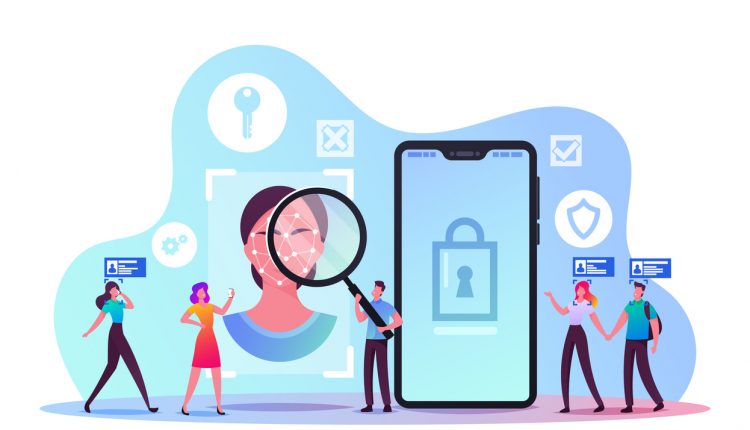 Remember to think about free age verification when you build your online business.
The age verification feature will help the company create a reputation as a regulatory-compliant and beneficial company. The instant requirement to inform consumers about the site's content and services is critical to Internet security.
Methods for Online Age Verification
There are several techniques for doing age verification checks, and organizations can select the one that best meets their needs. Although each approach has pros and cons, firms should carefully examine each to see if they fulfil performance and regulatory criteria. 
Age gating
Businesses utilize age gating as a common technique of age verification to restrict access to content, services, or goods to a specific age range. Online platforms such as social networking networks, gaming sites, and e-commerce websites frequently employ it. Users are often required to enter their date of birth or verify their age by ticking a box stating that they are of a specified age when using age gating.
Despite its drawbacks, many organizations utilize age gating as a quick and straightforward approach to check the age of their users. However, it should be noted that it is not a flawless solution, and businesses should consider adding additional, more effective age verification procedures to assure regulatory compliance and user protection.
ID verification
This approach includes verifying the age of a person by confirming the legitimacy of a document, such as a driver's license or passport. Document verification can be done manually or with AI, which delivers a more accurate assessment of the document's legitimacy. This procedure can be performed alone or as part of a larger identity verification procedure that includes face recognition. Sometimes, it can also be cross-checked against a government database to guarantee its authenticity.
Age estimation
Age estimate algorithms can generate accurate guesses about a person's age by evaluating face traits such as wrinkles, skin texture, and facial shape. This technology was created through significant study and training on massive datasets, allowing it to detect patterns and relationships between face characteristics and age groupings.
While age estimate technology has demonstrated encouraging results in correctly calculating age ranges, it is critical to realize its limits. Uncertainties in the estimating process can be introduced by factors such as lighting conditions, facial expressions, and individual differences. As a result, age estimation should be regarded as a supplementary tool rather than a final technique of age verification.
5 Age Verification Widgets for Your Website
Using an age verification widget is one of the finest ways to check a visitor's age before granting access to a website's content. They enable website administrators to filter the proper audience to provide access to a specific piece of content and fence material from underage users to not only get the right visitors to offerings but also to comply with local laws and regulations.
AgeVerify
This is a flexible and adaptable age verification widget that can be simply implemented into various website platforms. Its main characteristics are as follows:
fully customizable design;

several verification options, including date of birth input and easy click-through verification;

geotargeting options for particular regional compliance;

seamless integration with major website systems such as WordPress, Shopify, and Squarespace;

GDPR and other data protection legislation compliance.
AgeChecker
Another strong age verification widget is noted for its adaptability and user-friendliness.
simple branding and design customization;

several types of verification, including simple click-through, date of birth entry, and age-gate popups;

geo-targeting and IP-based age verification for compliance in specified locations;

integration with major e-commerce platforms and content management systems is seamless;

observance of industry standards and laws such as GDPR and CCPA.
Age Gate by Bold Commerce
It's a popular age verification solution for e-commerce companies, especially those built on the Shopify platform. It is well-known for:
broad customization options;

simple and easy setup with little code needed;

integration with the Shopify platform and compatibility with a variety of Shopify themes;

age gates can be scheduled for specified periods or events, such as promotions or discounts;

GDPR and other privacy legislation compliance.
AgeVerify by SecurionPay
Another trustworthy age verification widget with excellent security and customization options. Its main characteristics are as follows:
flexible design and branding adjustment to complement the aesthetics of the website;

multiple ways of verification are available, including date of birth entry and simple click-through;

advanced security procedures to assure the safety of data transmission and storage;

compatibility with a variety of website platforms and simple integration via plugins or code snippets;

PCI DSS and other security standards compliance.
HulkApps
HulkApps' age verification popup is a popular choice for website owners seeking a simple and efficient age verification solution. Its main characteristics are as follows:
quick and simple installation that requires no technical experience;

design choices customized for smooth integration with the website's branding;

multiple verification mechanisms, such as age gate popups and date of birth entry forms;

support of e-commerce systems like Shopify, WooCommerce, and BigCommerce;

GDPR implementation.
Conclusion
Businesses not complying with age verification rules suffer severe penalties, including fines and reputational harm. However, age verification has various advantages, including higher compliance, security, and client trust. 
When choosing an age verification widget, it's critical to examine your website's unique objectives as well as the amount of customization and integration necessary.
Overall, companies should prioritize the implementation of age verification systems to keep their services secure and compliant while also maintaining their consumers' confidence.