How to Make Your Fine Dining Restaurant Feel More Exclusive
Fine dining establishments have a unique aura of elegance and exclusivity that sets them apart from casual dining options.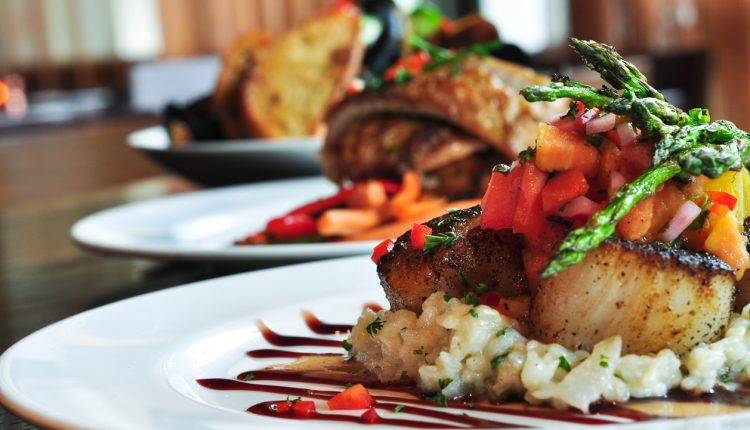 The charm of a fine dining experience lies not only in the exquisite cuisine but also in its ambience and atmosphere. Together, they help create a sense of luxury and exclusivity.
If you own or manage a fine dining restaurant, enhancing this feeling of exclusivity can significantly impact your success and reputation. Here are a few valuable tips for making your fine dining restaurant feel more exclusive.
Impeccable Service
According to Forbes, providing impeccable service is a must in the restaurant business. Fine dining restaurants that prioritize exclusivity are not an exception to this rule.
Your restaurant staff plays a vital role in creating a lasting impression on your guests. It's essential to hire and train a team of highly skilled professionals who understand the art of hospitality. Your staff should be attentive, well-groomed, and well-versed in your menu, wine pairings, and the art of providing top-notch service.
To enhance exclusivity, consider offering personalized experiences for your guests. Assign a dedicated server to each table, who can guide diners through the menu, make recommendations, and anticipate their needs. Make sure that the service is discreet yet attentive, creating an atmosphere where guests feel like royalty.
Incorporate small touches like folding napkins with precision, offering a wide selection of quality tableware, and ensuring a high server-to-guest ratio. Also, encourage your staff to remember regular patrons' names and preferences, making them feel like VIPs every time they visit.
Luxurious Decor and Ambiance
The ambience and decor of your restaurant play a pivotal role in creating a sense of exclusivity. Fine dining establishments should transport guests to a world of luxury and sophistication from the moment they walk through the door. In fact, according to WebstaurantStore, this is exactly what guests at such restaurants expect in the first place. 
To achieve this, invest in high-quality furnishings, elegant table settings, and exquisite lighting to create a visually pleasing environment. Consider using a sophisticated colour palette, such as deep hues of burgundy, gold, or dark wood, to create an atmosphere of opulence.
Invest in beautiful artwork and decor elements that complement your theme and make a statement. Soft, classical music can add to the overall experience, creating a relaxing and intimate atmosphere.
The lighting in your restaurant is also critical. Soft, warm lighting creates a cosy and inviting environment while dimming the lights slightly can provide an intimate and romantic feel. Ensure that the noise level is kept to a minimum so guests can converse comfortably without distractions.
Tableware Branding
At any restaurant, the guests or customers spend a good amount of time at their tables. That's why, to make them remember your restaurant better, why not paste your logo on the tableware?
A print-on-glass approach is the first step here. Simply take your restaurant name, logo, and motto and paste it on the drinking glasses and coffee cups. You can then do the same for cutlery, napkins, napkin rings, etc. 
According to Berlin Prints, such an approach to branding is usually appreciated by customers if you can make it attractive and do it right. Once you customize the glasses and cups, you can then have them displayed at the table for your customers to use.  
Don't just be done with tableware customization. Consider taking things a step further. 
Contacting the right printing company will help you customize promotional items in big quantities for a lower price. Take this opportunity to custom print on water bottles as well. These bottles can showcase your brand and be exclusively made for your restaurant. It's a minute detail but something that customers will surely take notice of. 
Exclusive Reservation System
To maintain an air of exclusivity, consider implementing a reservation system that sets your restaurant apart from the rest. Offer limited seating and prioritize reservations for regular customers and VIP guests. Ensure that your reservation system is easy to use and available online, making it convenient for patrons to secure their table in advance.
Consider creating exclusive dining experiences that are available only to a select number of guests each night. This could include private chef's tables, exclusive wine-pairing dinners, or themed tasting menus. Promote these experiences as limited-time offers to create a sense of urgency, encouraging guests to book in advance.
Also, consider offering membership or loyalty programs for your regular patrons. Provide special benefits, like priority reservations, exclusive events, or personalized menu options, to make them feel like valued members of an exclusive dining club.
Attention to Detail
Exclusivity lies in the details, and it's essential to pay meticulous attention to every aspect of your restaurant. From the moment guests arrive, they should feel like they are entering a world of luxury. Ensure that your entrance is well-maintained and aesthetically pleasing, with staff ready to welcome and assist diners.
Personalize the dining experience by offering custom-designed menus. According to Orders.co, such personalized experience is vital to make your customers feel special. 
Remember to invest in training your staff to provide exceptional, personalized service. Encourage them to pay attention to every guest's needs, from the temperature of their wine to the timing of the courses. It's the small, thoughtful details that will leave a lasting impression and make your restaurant feel truly exclusive.
Conclusion
As you can tell from our discussion above, exclusivity is not that easy to achieve in the restaurant business. Yet, taking the steps above will help you aim and even achieve that exclusivity with a bit of ease. 
You, of course, don't have to do all these things for your restaurant at once. Start by ticking off one feature at a time till you get it all done eventually. By the end of it, your fine dining establishment will surely gain a cult following, and become popular among an exclusive class of people.