CELEBRATE CHRISTMAS, THANKSGIVING AND NEW YEAR'S EVE AT THE LUXURY 5* GREAT SCOTLAND YARD HOTEL, LONDON
Situated in an iconic 1820's Grade II listed building, Great Scotland Yard Hotel in London offers 151 rooms and suites, where tradition meets modern luxury.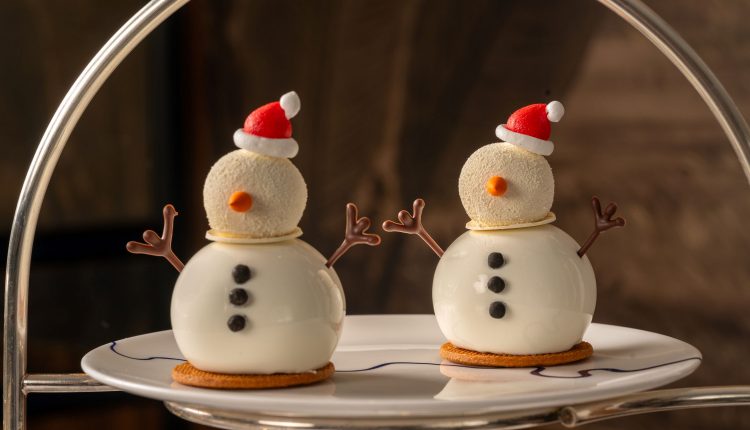 Home to 'old Nordic' restaurant Ekstedt at the Yard – headed up by Michelin-starred chef Niklas Ekstedt, the five-star hotel boasts an inimitable cocktail bar – The 40 Elephants, a hidden whisky bar – Síbín, afternoon tea lounge, The Parlour, a 5-storey detached private residence: Great Scotland Yard Townhouse, and more: www.greatscotlandyard.com
To celebrate the Christmas period, 5* Great Scotland Yard Hotel, London, is launching a sumptuous multi-sensory Festive Afternoon Tea, an indulgent Christmas Lunch at The Yard, a delectable Thanksgiving Dinner at The Parlour and a New Year's Eve party.
Thanksgiving Dinner at The Parlour
On 23rd November from 6-9pm, Great Scotland Yard Hotel will be hosting a traditional Thanksgiving feast where indulgence knows no bounds. Guests will savour an exquisite three-course menu including 'Devon crab sweet potato and orange velouté with cornbread', 'Roast turkey, confit root vegetables and cranberry sauce' and 'Pumpkin pie'. They will also kickstart their evening with a specially crafted Thanksgiving cocktail that will set the perfect tone for a memorable celebration. Thanksgiving Dinner is priced at £75pp.
Christmas Lunch at The Yard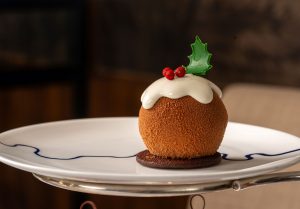 Guests can elevate their festive celebrations with a sumptuous lunch in The Yard, from 1pm to 4pm on Christmas Day, where festive magic meets gastronomy excellence. A three-course feast will be on offer for guests to indulge in, including 'Turkey ballotine, pigs in blanket, glazed root vegetables, sage ratte potatoes, red pickle cabbage and cranberry Jus' and a trolley of pastries including 'Chestnut Mont Blanc' and 'Christmas pudding with brandy sauce'. Christmas lunch is priced at £99pp, with a glass of champagne upon arrival and is accompanied by the enchanting ambience of Christmas music, crackers, and festive decorations.
Festive Afternoon Tea
Taking place in The Parlour, a relaxed lounge at the prestigious hotel, the Festive Afternoon Tea is elevated to new heights with a unique twist that combines the aromas and flavours of Floris London's iconic fragrance, Santal, with exquisite pastries and teas.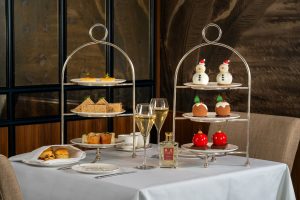 The multi-sensory Festive Afternoon Tea launches on 27th November, and runs until 1st January. Guests will indulge in 'Bronze Turkey, cranberry remoulade on brown bread', 'Chestnut stuffing and Montgomery cheddar Yorkshire Pudding' and 'Bergamot and spiced milk chocolate Christmas pudding'. Created by the hotel's Senior Sous Pastry Chef, Alexandra Ellis, this afternoon tea will allow guests the opportunity to explore this exclusive scent whilst enjoying the flavoursome afternoon tea. Pricing starts at £59 for a standard booking and £70 for a Champagne booking. Guests can also book an Infinite Champagne booking for £89 for an hour and a half.
 New Year's Eve
Guests can also celebrate the New Year in style at the luxury hotel. The intimate speakeasy bar Sibin will open its doors and share the space with The 40 Elephants cocktail bar up until 2 am with a DJ raising the vibe and welcoming in 2024. Guests will also have the chance to purchase take-out champagne to enjoy while watching the Westminster fireworks. New Year's Eve celebrations will begin at 8pm- 11pm for the pre-firework drinks & DJ. There will be a minimum consumption of £50pp. Then there will be post fireworks drinks & DJ from 11pm – 2am with a minimum consumption of £70pp.
Thanksgiving Dinner, Christmas Lunch, Festive Afternoon Tea and New Year's Eve celebrations can be booked online or by calling 0207 9254 700. For more information about Great Scotland Yard Hotel, visit www.greatscotlandyard.com 
Address: 3-5 Great Scotland Yard, London, SW1A 2HN
Social Media: @gsy_london