The Best Luxury Beach Destinations for CEO Workations 
CEOs are among those professionals who have the freedom and flexibility to work anywhere, even if that means working from the beach.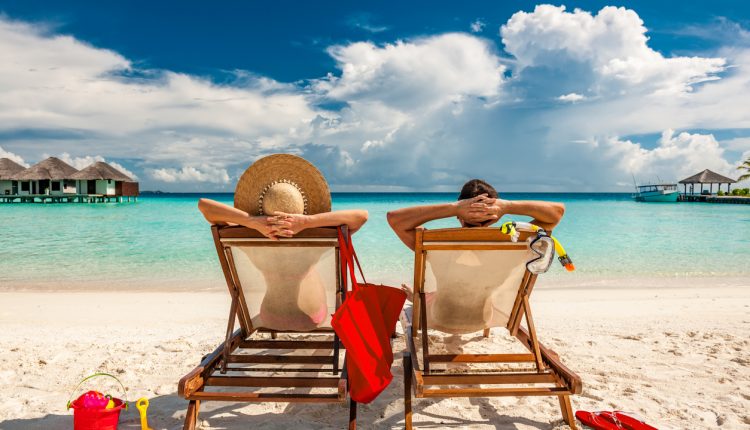 So long as they have access to a stable internet, they can take Zoom calls and respond to emails while enjoying refreshing cocktails. 
With that in mind, let's look at some of the best luxury beach destinations for CEOs on workations.
Antigua
Every busy CEO deserves to go on a sunny escape to a sun-soaked Caribbean paradise. Antigua is the perfect destination for a luxury holiday in the Caribbean, boasting some of the world's most luxurious resorts, pristine beaches, great seafood, and an indulgence of relaxation activities. The stunning island offers a plethora of experiences to enhance your workation vacation, from fine dining to pampering treatments.
Begin your workation holiday with a VIP experience by availing of exclusive arrival assistance services, where you enjoy a hassle-free arrival at the airport. A dedicated team will welcome you and guide you through immigration, security checks, and baggage claims before taking a luxury car to transfer to your hotel.
While you will most likely spend your workation relaxing at the beach, while attending to some work emails, take the time to explore the island on a private VIP tour. It's a fantastic way to immerse in Antigua's history and visit famous sites like Nelson's Dockyard, Devil's Bridge National Park, and Shirley Heights Lookout.
After a busy day of attending Zoom meetings, relax by playing golf at an upscale 18-hole Championship Golf Course in Antigua. Surrounded by lush tropical scenery, the golf resort offers a rewarding and challenging golfing experience. 
Croatia
Nestled along the Adriatic Coast, Croatia is a stunning country of medieval walled towns, picturesque islands, immaculate beaches, and charming fishing villages that look out into the crystal-clear turquoise waters of the Adriatic. It's the perfect destination for CEOs seeking a relaxing workation holiday by the beach, discovering historic cities, and exploring stunning national parks.
Your luxury workation getaway to Croatia can include staying at luxurious resorts overlooking the Adriatic coast. Since Croatia consists of several different islands, it would be a shame not to visit some of them. So, book a luxury Croatian cruise that will take you to the country's most picturesque spots. Many of these cruises depart from Dubrovnik and end in Split with stops at Mljet National Park, Korcula, Vis, and Hvar.
Aside from cruising, you'll find many other activities to enjoy while on a workation holiday in Croatia. You can book a guided tour of Dubrovnik or an exclusive wine tasting in Hvar. For fine dining meals, head to Restaurant 360 in Dubrovnik, a Michelin-starred restaurant renowned for its high-quality meals with a picturesque setting overlooking the UNESCO heritage site.
Maldives
With its picturesque islands, spectacular beaches, turquoise waters, and incredible marine life, the Maldives may well be the ultimate destination for CEOs looking for a luxury workation at the beach. You can stay at overwater villas with a working desk, allowing you to still attend to work obligations while catching a glimpse of colourful marine life through glass-panelled floors.
For a remarkable workation holiday in the Maldives, experience a sailing holiday onboard a traditional boat called the Dhoni. It will take you to a secluded island with no other tourists around. Upon your request, they can pack a picnic or a romantic lunch if you're travelling with a partner.
After a day at the beach, experience a unique underwater spa experience at the only subaquatic spa in the world. The luxury spa features a treatment room nestled underwater, where you can marvel at colourful marine life while getting a relaxing massage or beauty treatment.
While overwater bungalows are the most popular accommodation options in the Maldives, you can also try a unique way to sleep – inside a transparent bubble tent! Sleep under the stars and wake up to incredible ocean views in these glamping tents, fitted with a comfy bed and an ensuite bathroom.
Italy
Italy is a fabulous destination for CEOs on beach workations, especially those looking to splurge. As one of the world's top tourist destinations, Italy certainly knows how to do luxury in style better than many other countries! You can stay in a luxury hotel with easy access to the beach, sail through the Amalfi coast, or book a private wine tour in the wineries of Tuscany.
The Amalfi Coast is a picturesque stretch of coastline in Southern Italy that you can best explore on a yacht. You will have access to the Internet while sailing, which means you can still attend to work commitments. Your sailing adventure will take you to the charming cities of Capri and Sorrento, with stops at some lovely harbours with fantastic restaurants and shops.
Booking a private wine tour in Tuscany is a fantastic activity for CEOs on a workation holiday in Italy. Many of these tours include wine tastings, sumptuous lunches, and a tour of vineyards. Splurge on an exclusive guided tour for a more private experience.
Cayman Islands
As one of the Caribbean's most popular cruising destinations, the Cayman Islands offer the perfect setting for luxury beach workations. Teeming with adventures and luxury experiences, it can give CEOs the workation holiday they deserve. 
Nothing else can be more lavish than sailing on the Caribbean Sea onboard luxurious yachts. Feel like a celebrity as soon as you step into the vessel, where you will be treated to sumptuous meals with champagne as you sail in the Caribbean waters. 
After attending to work emails and other commitments, relax by booking with luxury holiday provider SNO, and then enjoy the best of Cayman's beach clubs. Some will give you access to adults-only swim-up bars, exclusive oceanside service, and the finest cocktail drinks. 
Another way to unwind on a workation in the Cayman Islands is to play golf. You'll find waterfront golf courses to practice swimming with stunning views of the Caribbean in the background. These golf courses offer upscale amenities, including top-of-the-line golf equipment.