Q4 and Beyond: 9 Strategies for Sustainable Business Management
The concept of sustainable development started to gain traction in the 1980s as countries around the world embraced a vision that recognized interconnectedness.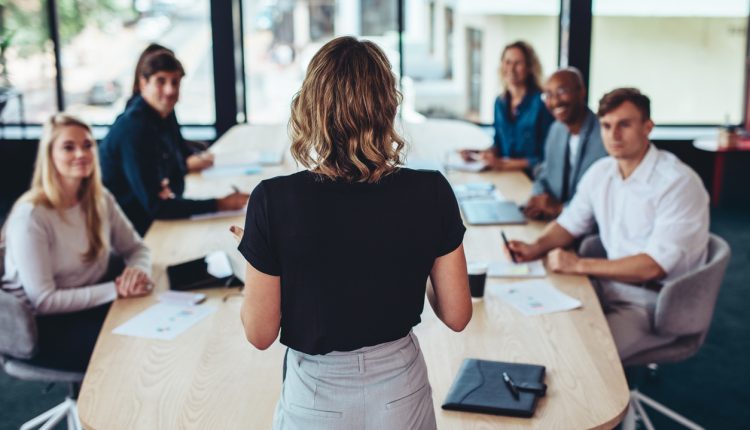 Gro Harlem Brundtland, Chair of the 1987 United Nations World Commission on Environment and Development (WCED), defined sustainable development by saying, "Sustainable development is the development that meets the needs of the present without compromising the ability of future generations to meet their own needs."
While sustainability remains a priority for many in the modern world, building a sustainable business strategy can be complex and expand well beyond climate change alone. It's an ongoing endeavour that requires a high level of collaboration across many industries all over the globe. 
What Are the Major Components of a Sustainable Business Strategy?
Sustainable business management strategies are centred around developing practices that reduce the consumption of limited resources or find alternative resources that have fewer environmental consequences. The financial sector plays a leading role in creating more sustainable business practices by funding and bringing awareness to some of the world's most pressing issues. 
"Sustainable development strategies rest on three strong pillars: environmental stewardship, social responsibility, and economic viability," explains Shelley Hancock, Chief Beauty Officer of Shelley Hancock Consulting. "Aligning these pillars creates a synergy that drives sustainable business practices." 
If your company is dedicated to a more sustainable future, make it a priority to integrate economic activities and transparency. Almost all of the world's largest corporations now publish sustainability reports and set clear sustainability goals. We've also seen a large number of purpose-driven firms taking on issues of social injustice and income inequality that corporations traditionally avoided. 
#1 – Prioritize Environmental Stewardship
Creating a more sustainable future requires a commitment to environmental stewardship. Businesses must take full responsibility for the way their operations affect the quality of our environment. Create a plan to embrace eco-friendly practices that minimize the company's environmental footprint. 
"The pressing challenges of climate change and environmental crises demand unwavering action," warns Jin Young Woo, CEO of Like Dreams. "It's imperative that businesses take responsibility for their digital footprint if we're going to create a better future." 
Keep looking for ways your company can use natural resources more efficiently, protect ecosystems, and adhere to environmental requirements. Global companies have a huge amount of influence, but small businesses can make an impact, too. Taking steps to become a paperless office, reducing waste, and choosing vendors that share similar values can kickstart the wheel of change. 
#2 – Implement Ethical Sourcing Practices
Pledge to consider environmental impact alongside social and human rights when deciding what brands your business interacts with. You should encourage employees to ask questions that will empower them to choose vendors that implement ethical sourcing practices. This begins at the top with leaders who set a clear standard on how the supply chain should align with your company's values. 
Amanda Howland, Co-Founder of ElleVet Sciences advocates, "Partnering with suppliers who uphold ethical practices will strengthen the supply chain, promote human rights, and advance sustainability." 
Every business has an opportunity to uphold principles of fairness, transparency, and responsibility. Auditing and monitoring the supply chain within your business helps ensure ethical compliance, safeguards the company's reputation, and contributes to a more equitable world. Making the effort to ask questions and make responsible choices is one of the best ways to maintain integrity in your business operations. 
#3 – Focus on Employee Engagement and Well-Being
Employees are the backbone of any company. Your sustainable business management strategy should emphasize the well-being of employees by offering fair wages, safe working conditions, and a variety of opportunities for personal and professional growth. Modern business leaders understand how the mental and physical wellness of their people will have a direct impact on the organization's performance. 
"Employee well-being is not just an ethical responsibility but a strategic imperative that fuels the company's success." emphasizes Hetal Dodeja, Senior Brand Manager of Avenue B. "Fostering an engaging and diverse workplace culture is a major contributor to sustainability efforts."
It can be a challenge to audit workplace well-being since it cuts across various areas of the business, and the impacts are hard to measure. However, smart leaders realize it's a fundamental component that leads to less turnover and greater productivity. 
#4 – Staying Transparent Is Key for Sustainability
One of the most common ways that a business can demonstrate its commitment to sustainability is to report on the company's environmental impact. A strong transparency policy gives stakeholders and potential employees all the information they need to evaluate the organization's progress toward sustainability efforts. Consumers have made it clear they want to do business with companies that are working to improve the environment. 
"The link between transparency and sustainability is undeniable," explains Michael Klein, CEO of Herbaly. "Staying open about the company's sustainability efforts is what builds trust and long-term relationships." 
Fostering a workplace culture of openness is a sure way to inspire change. It's not about proving you're the most eco-friendly brand. Consumers appreciate honest companies that share the data they need to make informed decisions. 
#5 – Build a Customer-Centric Business Model
Incorporating customer-centricity into your business model means putting the customer first. It's a business strategy that places consumers at the core of the business to provide a positive experience and build long-term relationships. The more you can learn from your ideal customer, the better. 
"Business leaders who are smart enough to listen to their customers and adapt to their expectations have the true advantage," says Miles Beckett, Co-Founder and CEO of Flossy. "It's the customer's voice that should guide innovations and actions." 
A customer-centric business model allows the customer's preferences to shape products and services. The blueprint for customer-centric sustainability will differ by industry, but the core values remain the same: listening, research, and relationship-building.    
#6 – Invest in Research and Innovation 
Forward-thinking companies understand the importance of research and innovation. After all, it's hard to have continuous and responsible growth without it. You can start by motivating your top-level executives to create plenty of opportunities for collaboration across departments, where fresh ideas are encouraged. Investing time and money into research development will keep businesses at the forefront of sustainability trends. 
"Innovation is the lifeblood of sustainable development," advises Mara Dumski, Chief Fragrance Experience Officer of Pura, a company known for its smart Car Diffuser. "If it wasn't for market research, there would be no advancements in renewable energy solutions or developing eco-friendly materials." 
Research and innovation are what propel sustainability forward. Research ultimately helps the policymakers who can make major decisions that will enhance growth and development. Sustainability research includes fundamentals such as environmental humanities, climate inequality, political ecology, and ecocriticism. 
#7 – Stay on Top of Regulatory Compliance
Sustainable business leaders have to stay informed on the latest ESG regulations. ESG stands for environmental, social, and governance. It's three areas of consideration when screening an organization's business practices and performance. Many of the environmental laws and regulations can be confusing, so you'll need a dedicated team that can be in charge of proactive planning and training. 
"Regulatory compliance is the foundation; advocacy is the catalyst. Sustainable businesses are committed to both," explains Cody Candee, Founder and CEO of Bounce. 
Advocating for sustainable policies is an opportunity to shape a better future. Your sustainability advocates will be able to create balance in terms of profit, people, and the planet. It's important to raise awareness on the local, national, and global levels because collective action is an essential piece of the puzzle. 
#8 – Adopt Circular Economy Practices
Your strategy for sustainable business management should incorporate circular economy practices. That means recycling or reusing as much as possible. The circular economy concept revolves around eliminating waste and pollution, circulating materials, and regenerating nature. Embracing circularity is an important part of slowing climate change. 
Maria Shriver, CEO of MOSH explains, "Sustainable development thrives on circular thinking, where products have second lives, and waste is minimized." 
As more businesses create circular strategies, there will be fewer harmful materials and less waste, which leads to fewer negative impacts on the planet. Your company can do its part by making it a mission to reduce waste and prolong product life cycles through recycling, reusing, and refurbishing. Focus on one or two ways your company can create a more eco-friendly design or reduce the consumption of non-renewable resources.
#9 – Evaluate Financial Stability
With so much focus on creating a better future, it's easy to forget about your financial stability. The financial sector is a major player in sustainable development because a struggling business is unlikely to have the funds needed for research, development, and awareness. To truly make a change, your business needs to maintain a sound financial position. 
"Sustainable businesses could put themselves at risk without prudent finance management," says Greg Hannley, Founder and CEO of Soba Texas. "It requires long-term thinking with an anticipation for market shifts." 
No matter how good the intention is, it's difficult for businesses to create a positive impact if they aren't viable. With a financial stability business model, leaders can identify whether certain initiatives will put a strain on the budget. Once operational expenses are covered, there still needs to be a surplus to generate growth and expansion.
Tailor Your Strategy for Sustainable Business Management 
Sustainability is no longer an optional element of your business or a fringe benefit that can be touted at galas and events. It's a necessary piece of the business puzzle.
As Jochen Zeitz, CEO of Harley-Davidson, put it, "Sustainability is no longer about doing less harm. It's about doing more good." 
Select one or two of these strategies and run with them. If one doesn't pan out, try another. As the business continues to expand each year, you can perfect your systems and build on your sustainable business management strategy.