Why fly Beond?
Beond is a Maldivian airline headquartered in Malé. It was founded in January 2022 by Max Nilov, Sascha Feuerherd, and Tero Taskila. The airline is a joint venture between Arabesque and SIMDI Group and is scheduled to commence operations in September 2023.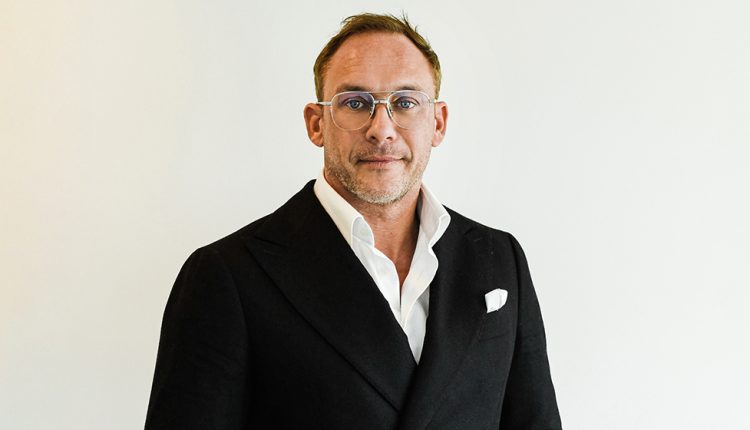 Beonds message is clear: "The first pure luxury airline that aims to provide you with an exceptional inflight experience that exceeds your expectations and caters to your needs and preferences. From the airport lounges to the exquisite cuisine, made from the finest and freshest ingredients to comfortable seats, and luxurious amenities, we have created an experience that puts you at the center".
The first pure luxury airline that aims to provide you with an exceptional inflight experience that exceeds your expectations and caters to your needs and preferences. From the airport lounges to the exquisite cuisine, made from the finest and freshest ingredients to comfortable seats, and luxurious amenities, we have created an experience that puts you at the center.
At Beond, we define luxury by the quality of your experience and services. Our luxury is about exclusivity, authenticity, and meaningfulness. It's about indulging in the finest things in life and enjoying them in a way that stimulates the senses and nourishes the soul. To do this, we aim to fly you to remote and unspoiled places where you can release the explorer in you and immerse yourself in the experience of a perfect vacation.
When you fly with us, you will have an "aha" moment because we want to create lasting memories and be the gateway to new and exciting destinations.
We continue to look for limitless opportunities to grow with you and connect you to exotic destinations. Let's fly you beyond!
About Tero Taskila
Tero Taskila is Chief Executive Officer and Chairman of Beond, the world's first all-premium class leisure-oriented airline. Tero played a key role in establishing Beond as the national carrier in the Maldives, as the only foreign operator. Tero is an Investor, Advisor, Entrepreneur, Coach, and Father who values authenticity, integrity, and innovation. He has held C-level positions in multi-cultural organisations of up to 5000 employees and a turnover of 3 Billion USD, across various businesses and industries. Tero is solution oriented and is driven to break barriers for growth and profitability.
A global leader in Aviation, Tech, and Consultancy, Tero is recognised and respected in guiding large organisations through financial and operational transition and restructuring. He is known for devising clear strategic plans coupled with solid execution and robust processes. With more than two decades of experience, Tero brings a wealth of knowledge in operational turnarounds, restructuring and building fast-growing companies. His experience also positions him as a trusted advisor for many innovative start-ups and scale-ups in the areas of Logistics and Mobility, Fintech, Health, and Augmented Reality. As a leader and mentor, Tero fosters a positive environment, which leads to energetic and committed staff.
During his free time, Tero coaches athletes in several sports, but for the longest time, he has trained goalies in Ice Hockey. Many of his athletes compete in professional leagues around the World, including NHL, KHL, and other European pro-leagues.
Can you tell us about the factors that have contributed to your success and how you have applied these in your role as CEO of Beond?
I have always had the drive to do better, I learned from playing sports professionally that we should always strive for more. The second you think you have reached perfection is the moment you are not progressing. I never strive for perfection; I strive to be a better version of myself and apply that same mentality to my business. It comes with finding the right people for your team and working with a solid group of talented individuals who motivate and challenge you. A strong team will increase your ability to succeed, which is an essential factor in success. My team makes up the environment and culture of our community. As the CEO of Beond, I always look to improve my team's environment and happiness. Determination and never giving up are other factors, no matter what hurdle comes your way, always look for a solution. If you feel there is no way around a problem, then that mindset will hold you back, always look for a way forward. Finding a solution is finding a different route to the same destination.
As a leader in the luxury lifestyle industry, what unique challenges do you face and how do you stay ahead of the competition?
The luxury industry in the UAE is quite challenging, as I am from Europe, we are more used to understated luxury. In contrast, Dubai is the complete opposite of that. Luxury is apparent everywhere here. The challenge is embodying understated, classic luxury in a nation where affluence is very visual. I like to create ageless luxury experiences, and the splendour of how you make a person feel lasts much longer than material things as they come and go. Creating a magnificent experience is more emotional and memorable than receiving a material luxury.
In your opinion, what sets Beond apart and how have you ensured that the company remains relevant and innovative?
We have hired people working in the industry for over 20 years in the World's most luxurious and profitable airlines. Having taken the best practices from those airlines, with our clean slate approach, we can build something unique and create our own best practice while ensuring that we utilise the industry's best practices. Therefore, this allows us to do things more efficiently from the beginning. We are working with industry-leading partners to ensure that everything we do is sustainable and cutting-edge. We tailor the experience to delight the customers and provide them with an unforgettable personalised experience.
True luxury can be subjective and mean different things to different people, but it typically goes beyond luxury's material and superficial aspects. True opulence often refers to a high level of quality, exclusivity, authenticity, and a sense of purpose and meaning. Overall, authentic luxury is more about the intrinsic value of an item or experience rather than just its price or status. It is about quality, exclusivity, authenticity, and purpose.
The absolute splendour we can offer is experiencing something exceptional that enhances the clients' life. Our service is characterised by attention to detail, personalised attention, and a focus on creating a memorable and extraordinary experience for the customer. At Beond, we aim to provide a seamless and exceptional experience that exceeds our passengers' expectations and creates a lasting impression.
What role do you see technology playing in the future of your industry, and how is Beond adapting to these changes?
Business intelligence (BI) has been the buzzword for a good decade now. It is a process of collecting, analyzing, and presenting data in a way that helps organizations make informed decisions. BI tools often use descriptive analytics to identify patterns and trends and provide a historical data view. These insights can then be used to optimize operations, improve performance, and increase profitability.
We at Beond are focusing on taking aviation and customer-led culture from B to A, from BI to AI (artificial intelligence), which will be a game changer for the new decade. AI is a subset of computer science that focuses on developing algorithms that can perform tasks that typically require human intelligence, such as perception, reasoning, and decision-making. AI tools can analyze large datasets and learn from patterns to provide predictive and prescriptive analytics, which can help organizations make better decisions in real-time. This allows us to become proactive rather than reactive in customer service, product design, sustainability, safety, and efficiency.
The idea is not to replace that essential human touch with quality and luxury but rather to equip the organization with the tools to delight and surprise our customers with a level of excellence never seen before.
As the recipient of the Luxury Lifestyle Leader of the Year Award for the UAE, what message would you like to send to other leaders in the industry?
Trust the process. The day you think you have reached perfection is the day you do not develop. To continue achieving success, we must have humility and constantly strive for self-improvement, both personally and in our daily business.