Managing Intellectual Property with HGF
HGF is one of Europe's leading intellectual property firms, bringing patent attorneys, trade mark attorneys and IP solicitors together to provide a full-service IP solution. The firm has 23 offices throughout the UK, Ireland, France, Germany, Austria, the Netherlands and Switzerland. CEO Today Magazine spoke to Martyn Fish its CEO about creating and managing IP portfolios for the world's leading companies and research institutes.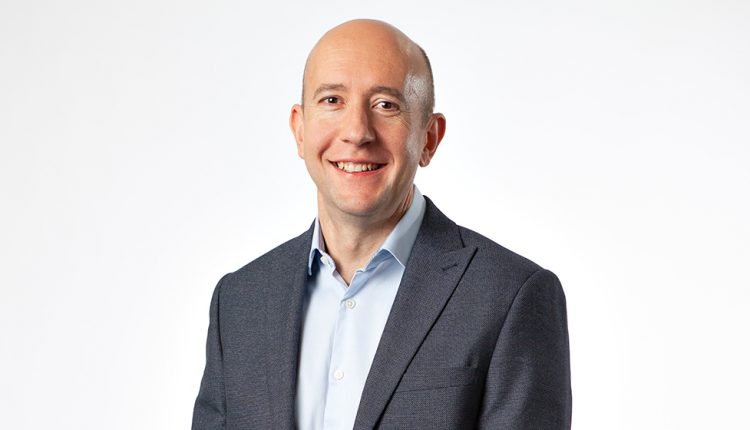 HGF is one of Europe's leading Intellectual Property firms, bringing together 195 patent attorneys, trade mark attorneys, design attorneys, IP solicitors and attorneys-at-law across 23 offices in seven European countries to provide a dynamic and complete IP solution.
HGF creates and manages IP portfolios for the world's leading companies and research institutes. The firm advises clients on the creation of strategic IP assets and provides world-class expertise in oppositions, appeals, commercialisation, dispute resolution and litigation to defend and enforce IP rights.
The firm has dedicated teams of experts working across key industry sectors with relevant experience who fully understand their clients' businesses and appreciate the significance of their brands, innovations and other IP assets. The firm has a strong group of technology-based strategic business units with experience and expertise covering chemistry, engineering, electronics and life sciences.
Can you tell us more about HGF's change strategy for 2023-6?
The firm has ambitious plans for 2023-6. As a people business, our employees and partners are central to our future success. We will continue our industry-leading investment in learning and development across the business. An example of this is the 18-month leadership development training program that all our leaders and managers across the business are currently undertaking.
We firmly believe that IT solutions are key to the future success of our business. We have a very talented in-house IT department who will be at the forefront of pushing our strategy forward. We will also continue to grow our business, welcoming talented people across Europe to join our team.
How has the experience you gained in other roles at HGF informed your work as chief executive?
I have been at HGF for nearly all of my career, joining the firm 19 years ago. I have in effect 'grown up' with the firm and have witnessed first-hand the remarkable growth that we have enjoyed as an organisation. This growth has meant that the firm has always presented me with new challenges as I have progressed through my career.
I have had a number of different roles within the firm which have all informed my current work as CEO. My first role was as an assistant solicitor, handling contentious and transactional IP matters. This role required lots of collaboration with many different people across the business and gave me a strong understanding of how each part of HGF operates.
In 2010, I was promoted into the partnership and began to take on more management responsibilities. Understanding how the partnership model operates is vital to my current role. I became the head of our law team and gained considerable insight into the business side of our practice and how to manage a team. I also became head of the Leeds office (our largest office with over 120 employees), which further developed my people management skills.
All of the above has given me a strong understanding of the IP industry, how an IP firm works, the nuances of life in a partnership and the management skills essential to carry out my current role. It has in effect been a 17-year apprenticeship!
In what ways have you seen the IP sector grow and change during your 19+ years at HGF? How is the firm tapping into these changes?
T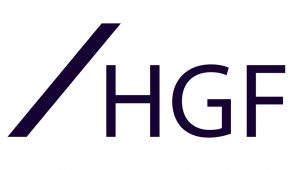 here have been many changes over the years as you would expect, although many things have remained constant and some things have not changed as much as I would have liked. The use of technology has changed how we operate our business, the COVID-19 pandemic has taught us valuable lessons as to how we can be more flexible with our working practices, and of course the UPC is the biggest change to the patent landscape in a generation.
There are areas of the industry which have not changed as fast as probably they should have. I am very aware that the IP profession overall is still quite traditional and in general is not as diverse as it should be. Although there has been more of an effort across the profession in recent years, there has not been substantial change. Hopefully the profession is now more open to change and at HGF we are committed to playing our part in this.
About Martyn Fish
Martyn is a partner and CEO at HGF. He has been with the firm for over 19 years. Before becoming CEO he held various leadership positions, the most significant being head of the European law team for over 10 years. Martyn is currently leading an ambitious program of change within HGF, following a new strategy for the firm for the period 2023-26. As a solicitor his legal expertise covers multi-jurisdictional IP litigation, including a number of high profile cases in the pharmaceutical and consumer brand market. He also advises on IP agreements.